How intelligent are modern web search engines? To what extent can they comprehend user searches and deliver precise results? Are they manifesting facets of artificial intelligence in their workings? We find ourselves asking these thought-provoking questions amidst a rapidly digitizing world where web search engines have become our go-to for finding information.
There is an ongoing discourse concerning the classification of web search engines as AI systems. According to well-established sources like 'Science Daily' and 'MIT Technology Review', the main concern revolves around search engines' ability to provide context-driven search results. They use algorithms, which have a mere semblance of intelligence, that relies on preprogrammed instructions. However, with advancements in machine learning and data science, this situation presents a possibility for a shift towards genuinely intelligent search engines that can understand, learn and adapt.
In this article, you will gain insights into the intriguing relationship between web search engines and artificial intelligence. Delving deeper, we'll explore the algorithms that power these search engines, the role of machine learning, and how it fosters the genesis of an AI-enhanced web search engine.
We aim to broaden the conversation around this swiftly developing facet of technology. The article endeavours to dissect the complexities of search engines, their AI capabilities, and the consequent impact on the landscape of web search.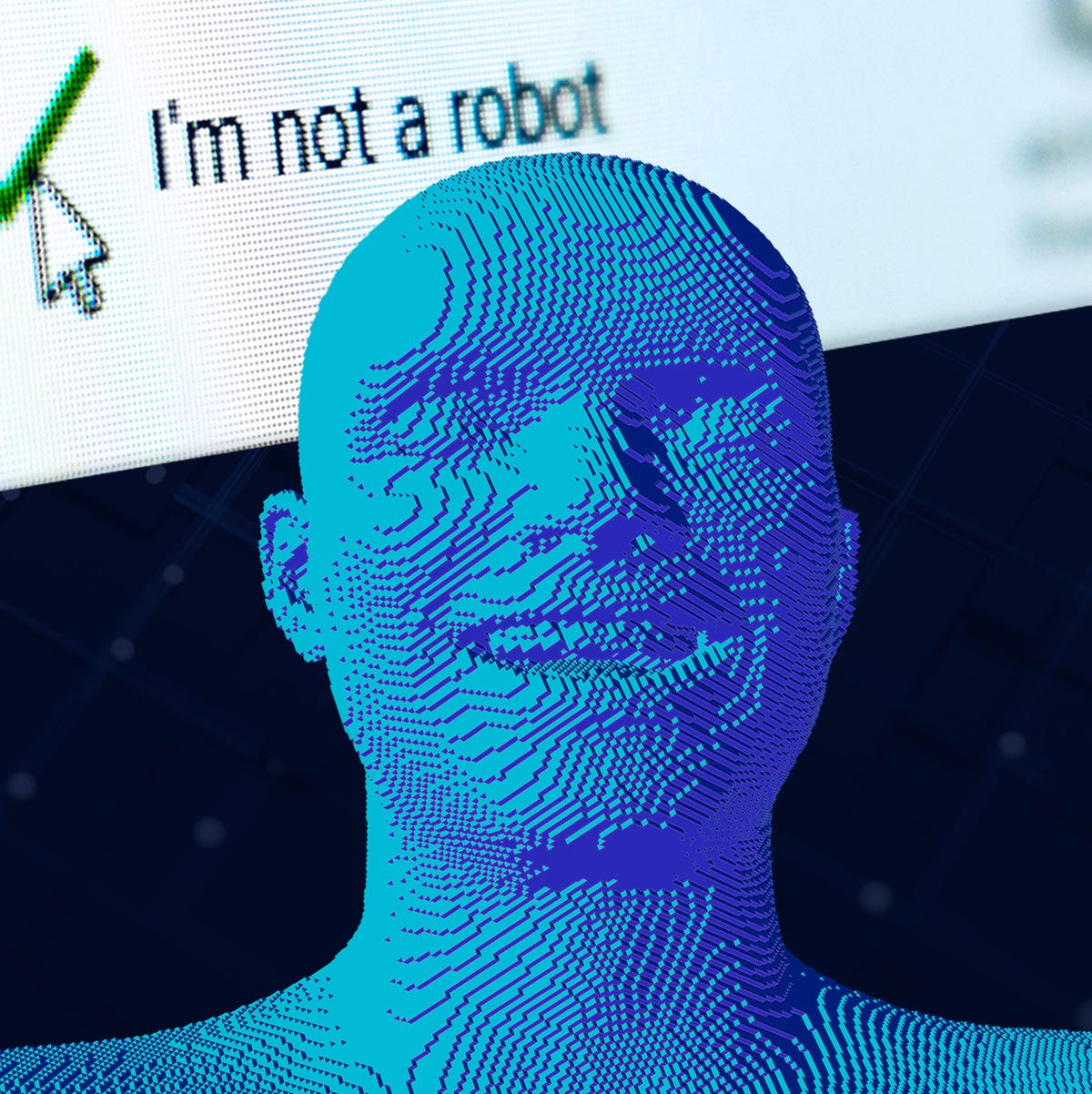 Definitions: Understanding Web Search Engines and AI
A web search engine is a software system that's designed to search for information on the World Wide Web. When you type in a keyword or phrase, it scours the internet to find and provide you with the most relevant results.

Now, Artificial Intelligence (AI), is the simulation of human intelligence in machines that are programmed to think and learn like humans. Modern search engines are powered by AI to help streamline and personalize the search process. AI in search engines can understand your search query, analyze it, and provide exactly what you are looking for. It has revolutionized the search process, making it smarter, faster and more accurate.
Unmasking the Artificial Intelligence Behind Your Favorite Web Search Engines
AI has revolutionized how we interact with the internet. The apparent simplicity of typing a query into a search bar and promptly having relevant results populate a page belies the complex systems at work behind the scenes. Web search engines such as Google and Bing heavily incorporate AI mechanisms to personalize the user experience and deliver quick, accurate answers to queries.
How AI Powers Web Search Engines
It's difficult to fathom the vastness of the internet and the immense quantity of data it houses. Traditional methods for gathering and cataloging this information would be both impractical and insufficient. This is where AI steps in, transforming the vast expanse of the World Wide Web into accessible and manageable segments. Web search engines leverage Machine Learning (ML) algorithms, an AI application, to sift through billions of pages and deliver the most relevant results.
The AI involvement doesn't stop at information retrieval. Companies incorporate natural language processing (NLP), another AI tool, to better understand the intent and context of searches. This enhances the personalization of search results, making the search engine more effective and user friendly.
Intricate Mechanisms Involved in Web Search Engines
Crawl and Index: Web search engines use AI-powered web crawlers to roam the internet and find pages, a process called 'crawling'. Gathered information is then stored in an 'index', a vast database of discovered URLs.
Rank and Retrieve: Once a search query is inputted, the search engine sifts through its index and utilizes various algorithms, including the AI-powered PageRank algorithm, to deliver the most relevant results. This involves assessing factors such as the number of links to a page and the relevance of content.
Personalization: AI algorithms track user search patterns and histories to personalize future search results. This dynamic feature increases the effectiveness of the engine, keeping it attuned to individual needs and preferences.
With the unveiling of AI technology in web search engines, we can appreciate the robustness of the mechanisms working diligently behind our screens. As AI continues to advance, search engines can only get smarter, effectively reshaping the way we interact with the internet. The potential for increased personalization and rapid retrieval of relevant information augments the utility of search engines, transforming them into powerful tools in today's digital age.
Revising the Narrative: The Integral Role of AI in Modern Web Search Engines
When browsing through countless pages on the web, have you ever stopped to think about the intelligence behind that simple search bar? With just a series of typed characters, you're plunged into a world of endless information, from product recommendations to research articles, all thanks to artificial intelligence (AI). Web search engines embody a prime example of AI at work, an unseen yet indispensable power that empowers us in the digital age.
Dissecting the AI Behind Web Search Engines
Artificial intelligence, in the context of web search engines, deals with complex algorithms that sort and present information tailored for each user. However, a significant issue arises here: AI, intricate as it may be, is often a black box. The profound impact of web search engines on our daily lives accentuates this issue. We are unknowingly influenced by the AI-driven search results, which essentially shape our thoughts, decisions, and behavior. These search engines interpret your search intent, analyze previous search history and deliver appropriately personalized results. Unfortunately, the lack of transparency in their operation often leads to privacy concerns and potential manipulation through search result biases.
The Fine Balance: User Personalization and Transparency
To resolve these issues, the search engine giants have adopted certain best practices. Google, for example, assures its users of secure searches with its robust data encryption and strict privacy features. It promises not to use personal data from sensitive categories for personalization and ensures transparency with detailed privacy policy disclosures. Another practice adopted by search engines like Bing includes suppressing the results that target vulnerable categories like children and patients. DuckDuckGo, an emerging competitor, goes a step further by not storing or sharing any personal information of its users, offering a private alternative to the more mainstream search engines.
Artificial intelligence has undeniably revolutionized web search engines. However, full disclosure of their controlling algorithms and greater restraint on data usage can spearhead a more trustworthy digital environment. With the application of appropriate practices and continuous innovation, AI can elevate web searches that are not only effective but also ethical and transparent.
Dismantling Misconceptions: How AI Revolutionized Web Search Engines and Changed Digital Life Forever
The Enigma of AI-Powered Search Engines
What is the true magic behind our daily quest for information on the Internet? Deep down in the heart of every search engine is a complex and intelligent source known as artificial intelligence (AI). As the very backbone of these engines, AI algorithms operate in the background, performing crucial tasks that inform the ranking and display of results. These activities include interpreting search queries, crawling and indexing websites, modifying output based on user behavior, and continuously learning and evolving for improved performance.
While these machines are excellent at comprehending and processing statistics, their capacity to understand context, nuance, and semantic meaning is restricted. They are dependent on programmers and algorithms for optimization, which is great from a technical standpoint but can be rigid and lack the ability to deal with ambiguous human language and substance.
The Challenge in AI-Based Web Searching
The challenge lies in the AI's ability to truly comprehend and cater to the subjective and complex nature of human language and queries. This struggle is most evident when search queries are nuanced, ambiguous, or laden with jargon and vernacular terms. The algorithms struggle to fully understand the so-called 'intent' behind such searches, leading to irrelevant or poor-quality search results. This problem is compounded by the increasing expectation for personalized results, as users now want outputs that are specifically catered to their behaviors, preferences, and past searches.
Despite its immense potential, AI is fundamentally limited by its current inability to fully replicate human comprehension and discretion. These limitations highlight the need for ongoing refinement and advancement in AI technology, with an emphasis on human-machine collaboration to truly optimize these search engines.
Successful Implementations in Web Searching
Despite these challenges, there have been successful strides made in AI-powered web searching. For example, Google's AI, RankBrain, uses machine learning to continuously improve its search result algorithm. It analyzes past search trends and uses this data to predict and rank results for future queries.
Another example is Microsoft's Bing, which uses advanced AI technologies to power its Intelligent Search feature. This system utilizes AI to provide intuitive, contextual suggestions for search queries, minimizing the chances of irrelevant results.
Finally, there's Yandex, a Russian-based search engine that uses its MatrixNet AI to provide highly accurate search results. This algorithm makes complex calculations to deliver the most relevant results, particularly for ambiguous or nuanced search terms.
These examples underscore the potential of AI in empowering web searching by elevating accuracy, relevancy, and personalization. As the technology evolves, it's clear that AI will continue to drive advances in web search accuracy, with the promise of creating more personalized and efficient searching experiences.
Conclusion
In conclusion, does the intelligence displayed by search engines inspire us to think about the potentials and limits of artificial intelligence? Can AI truly mimic or even surpass human cognitive abilities? Web search engines offer us a glimpse into how AI can enhance our life, not only in providing more efficient access to information, but in fundamentally reshaping the way we perceive and interact with the world. As digital assistants get smarter, they can handle more complex tasks and offer personalized and predictive suggestions, potentially transforming our workplaces and life in the future.
We hope you've found our insights on AI and web search engines intriguing and informative. We cordially invite you to continue engaging with our platform to delve deeper into other thought-provoking areas of tech and innovation. With fresh perspectives and enlightening content, we value your presence in our growing community of tech enthusiasts.
Hold tight as we gear up for new releases that promise to stir your imaginations and quench your thirst for knowledge about AI's latest advancements. These future articles will not only gift you with further understanding but will spin the exciting web of connections between artificial intelligence, technology, and our daily lives. Thank you for journeying with us in this exploration of the future today, and we look forward to enriching your experiences with us further.
F.A.Q.
Sure, here is a sample FAQ section:
1. What makes a web search engine an AI?
Web search engines are considered AI because they utilize advanced algorithms and machine learning techniques to efficiently sort and rank information. These tools help deliver the most relevant search results to users based on their queries.
2. How does the AI in search engines work?
The AI in search engines works by using algorithms to analyze what users type into the search bar, then compares it with a vast database of web pages. Machine learning techniques are used to determine the most relevant results based on patterns and past searches.
3. Are all web search engines powered by AI?
While not all, most modern search engines utilize AI technologies to improve search results. However, the specific AI technologies and the level of their sophistication vary from one search engine to another.
4. How does AI improve the effectiveness of a search engine?
AI helps a search engine become more effective by personalizing results based on a user's past search behavior and preferences. Moreover, it helps in understanding complex queries, reducing irrelevant results, and enhancing user experience.
5. What are some examples of AI in web search engines?
Google's search engine uses an AI algorithm called RankBrain that spots patterns and interprets user queries. Another example, Bing uses AI for visual search, allowing users to search using images rather than text.