What is the cost implications of integrating a dark mode into a website? Is it a necessary addition? Can the price justify the benefits it brings? These are some critical questions that need answers as businesses and organizations aim to create user-friendly digital platforms.
Recently, there has been an increased demand for dark mode functionality on digital platforms. According to the Nielsen Norman Group, users often find light themes overly bright, causing eyestrain (Nielsen Norman Group, 2020). Similarly, a study by the American Academy of Ophthalmology confirms that excessively bright screens can lead to digital eyestrain syndrome (American Academy of Ophthalmology, 2019). Clearly, the lack of options for users to choose a comfortable viewing mode on websites represents a problem. A dark mode implementation could be an effective solution to this issue, allowing users to customize their viewing experience while retaining the same usability.
In this article, you will learn about the estimated costs of developing a dark mode for a website. You will gain in-depth knowledge of the essential factors that influence the cost, such as the complexity of the website, resources involved, and the time spent on development. We'll explore some real-world examples and provide you with practical insights into the decision-making process of adding a dark mode to your website.
You will also be enlightened on the return on investment dark modes can provide, not only in terms of user satisfaction but also, potentially, in increased user engagement and overall usability. This introduction is intended to provide you with a nuanced understanding of the cost implications and benefits of implementing a dark mode on your website.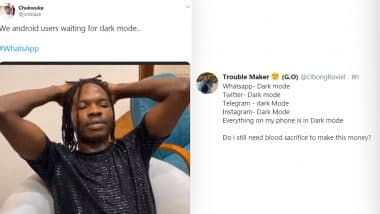 Definitions and Costs: Creating a Dark Mode for a Website
Dark mode is a feature that allows users to change the theme of a website or an application to a dark background, which is often easier on the eyes, especially in low light conditions. The cost of implementing a dark mode depends on several factors and isn't a fixed figure. It involves modifying the website's CSS (Cascading Style Sheets) to include different color schemes. This can include changing the background, text, and other element colors. It may also involve additional testing and maintenance which could affect the overall costs. For non-technical readers, CSS is a programming language used for designing and improving the look and formatting of a website.
Unmasking the Price Tag: The Real Cost of Implementing a Dark Mode on Your Website
Cost Variables for Dark Mode Implementation
Designing a dark mode for a website involves several variables that impact the cost. Topmost amongst these variables is the size of the website. Larger websites with multiple pages, contents, proprietary applications, and complex features will require more work, and thus, greater cost. For responsive websites, designers must also create mobile versions, which can increase labor hours.
The complexity of the design is another factor influencing the cost. Simple color inversions may suffice for some websites, but others may require a more intricate approach, such as palette adjustments to maintain optimal contrast and avoid eye strain. Furthermore, if the website includes transparencies or overlay effects, additional attention will be necessary to ensure that these elements transfer elegantly into a dark mode setting.
Development and Coding Factors
Besides design, development also plays a significant role in dark mode implementation. Programming a switch between light and dark modes demands extra coding work, and the costs can vary depending on the complexity of the switch. For example, manual switches allowing users to toggle between themes anytime are more time-consuming and thus more costly to code than automatic switches that simply react to system settings.
Depending on the development framework or system your website operates on, additional tools or add-ons may be necessary for the smooth functioning of a dark mode, which could also raise costs. Additionally, testing and quality assurance processes are needed to ensure easy and error-free user experience.
Size of the website: Larger sites will require more work, hence increased costs.
Design complexity: More intricate designs will require more work, thus increasing costs.
Development work: Manual switch options can also increase the cost.
Additional tools: The need for extra tools or add-ons for seamless function could increase expenses.
Quality assurance and testing: Ensuring error-free user experience also contributes to the overall cost.
Ultimately, the cost to create a dark mode for a website can vary greatly depending on several factors. Though it may seem merely like an aesthetic update, implementing a dark mode is a notable investment in your website's future and could significantly enhance its usability and accessibility, particularly for users who prefer a less intense viewing experience.
Dark Mode Decoded: Assessing the Financial Implications of Enhancing your Website with a Dark Mode
A Deep Dive Into the Price Tag Attached to a Dark Mode Design
Why do some businesses hesitate when considering the implementation of dark mode into their websites? It all boils down to the cost and potential benefits. The addition of a dark mode design to your website involves a detailed process. It requires meticulous theme creation, rigorous testing, and continuous modifications. Ensuring an optimal user experience demands careful examination of the website's readability, contrast ratios, and the overall aesthetics in dark mode. Moreover, developers would need to test this feature extensively across different platforms and browsers to avoid any inconsistencies. Although for some small-scale businesses, its development cost, which can range from $1,500 to $3,000 or more, may seem high. Nevertheless, it's seen as a necessary expense given the rising user preference for the feature and the subsequent benefits for user engagement and retention.
Unraveling the Predicament
Recognizing the growing popularity of this feature, many businesses might want to hop on the bandwagon. However, the steep development cost and the careful precision that the process requires can act as significant deterrents. Additionally, there is also a concern regarding website performance. The introduction of a dark mode can potentially slow down the website due to the additional JavaScript or CSS codes. It can cause inconvenience to users, a drop in user engagement, and subsequently affect the page's SEO ranking. Also, there might be aspects of the website, like images or logos, which may not be compatible with the dark mode and could require additional fixes. Hence, a business might need to meticulously weigh out the pros and cons before venturing into this territory.
Adopting the Best Practices
Companies that have successfully integrated dark mode into their websites afford us some great examples of astute strategies. For instance, Google provides an alternative logo for their dark mode, ensuring its visibility. Apple has made a handy switch available both on mobile and desktop versions, allowing users to change to dark mode with one click. Twitter, on the other hand, offers an automatic dark mode that changes according to the local sunset times of users. By taking inspiration from these precedents, businesses can then decide on the level of customization they would like to venture into. This decision would largely align with user preferences, website design dynamics, and essentially the company's budget.
The Dark Side of the Web: Decoding the Fuzzy Economics of Website Dark Mode Integration
Deciphering the Real Expense of Dark Modes
Will it cost a fortune to delve into the shadowy dimensions of website design? Not necessarily. The key point to understand here is the confluence of factors that assemble the darker twists to your website. The financial consequences of such a transformation firmly depend on the complexity of the website itself, the proficiency of your web development team, and the time co-invested in perfecting this feature. For instance, if your website has thousands of pages, it's likely the integration would take longer and therefore increase the cost. Similarly, if your development team consists of novices, you might witness a steeper climb in billable hours.
Unraveling the Main Challenge
Indeed, the disconcerting issue with dark modes isn't the ominous color scheme, rather the unforeseen complexities that often surface during integration. Primarily concerning user experience (UX), shifting from light to dark isn't just about changing colors but about ensuring the readability, navigability, and overall functionality of the website remains intact. In essence, introducing a dark mode requires meticulous planning, testing, and quality assurance which, in turn, means additional hours of work for developers thereby impelling possible unexpected costs. It is not just about turning light into dark, but about maintaining an equally appealing, practical, and coherent design across all phases of user interaction.
Outstanding Examples of Dark Mode Practices
Certain websites have been phenomenally successful in integrating dark modes without predisposing either the UX or their budgets. Their secret recipe? Pragmatic planning and efficient utilization of resources. Twitter, for example, introduced dark mode in 2017 with such subtle seamlessness that it appeared as an overnight change. In truth, their process involved a thorough pre-planning phase where their in-house teams conducted rigorous testing to mitigate any potential UX issues. Similarly, YouTube transitioned into dark mode prioritizing UX, maintaining readability, and functionality of the platform. Their teams systematically planned the transformation, carefully ensuring that all elements of the site would effectively adapt to the new dark mode. The symbiotic success of these digital giants reinforces the point that effective integration of dark modes isn't necessarily about the size of your budget, but the wisdom in orchestrating your resources.
Conclusion
Could we truly calculate the cost of not implementing a dark mode interface considering its rising demand and potential benefits? It might seem daunting to quantify the expenditure of implementing this specific feature, but a drawback is also lurking if we dismiss the user's demand for a better and adaptable browsing experience. It's essential to appreciate that the actual cost of adding a dark mode to a website can vary significantly, a truth that stems from numerous factors such as the website's complexity, its maintenance needs, and the web developer's proficiency and experience.
We encourage you to continue accompanying us on this knowledge-seeking path by persistently following our blog, tracking our insights, and learning from our expertise. We promise to consistently provide you with beneficial content that will nurture your understanding and broaden your horizons. New releases promoting a variety of topics are on the horizon, promising to stimulate your curiosity and develop your insight. We believe that knowledge sharing magnifies brilliance, and that's why we consistently strive to enlighten our readers with the best we can offer.
As we continue this exciting journey, be rest assured that we are committed to dropping pearls of wisdom your way. Punctually visit our platform and brace yourself for a mind-expanding experience orchestrated by upcoming releases.
Remember, the digital world is in a perpetually evolving state, with constant shifts and transformations in trends. Being at the forefront requires us to adapt and grow invariably. Together, let's embrace this change, and forge ahead in our pursuit of wisdom.
F.A.Q.
1. What are the main factors that influence the cost of adding a dark mode to a website?
The cost of making a dark mode for a website can significantly vary based on factors such as the complexity of the website, the platform it's built on, and the resources required, such as a designer or developer's time. Additionally, whether the task is outsourced or performed in-house can also impact the overall price.
2. Is adding dark mode to a website a time-consuming process?
The time taken to add a dark mode will depend on the website's complexity. In some cases, simple sites can have dark mode implemented within a few hours or days, while more complex sites could take weeks to modify properly.
3. Does implementing dark mode require professional assistance?
Professional assistance might be needed depending on your level of technical knowledge and the intricacies involved in your website. If you are not familiar with CSS and custom coding, it's recommended to hire a web developer or designer to ensure a seamless implementation.
4. Can dark mode implementation affect the performance of the website?
Generally, implementing dark mode should not impact the website's performance negatively. However, if not executed correctly, it could cause minor loading issues or problems with the visibility of certain design elements.
5. Does adding a dark mode assure improved user experience?
Yes, adding a dark mode can significantly enhance the user experience, particularly for users who prefer lower-light interfaces. Not only can it reduce eye strain and save battery life on OLED screens, but it can also give your website a contemporary aesthetic.