How many hours in your day are spent reading online? Have you ever considered the implications it might have on your eyes? Is indulging in a digital book just as harmful as staring at your computer screen for work? In an era where digital content is gaining dominance, it's important to probe the potential threats it holds on our eyesight.
Multiple studies indicate that prolonged exposure to screens can cause eye strain, which potentially leads to headaches and blurred vision. The American Optometric Association states that Computer Vision Syndrome (CVS) is a legitimate concern for individuals spending more hours in front of a screen. Furthermore, Harvard researchers suggest that blue light emitted by digital screens is harmful to the eyes and can interrupt sleep patterns. The issues are evident. It becomes crucial, then, to identify solutions that ensure our eagerness to adopt digital reading does not detriment our optical health.
In this article, you will learn about the nature of the threat digital reading poses to your eyesight and what steps can be taken to guard against it. We will equip you with preventive measures and remedies, discuss the science behind the impact of digital screens on eyes, and present relevant research and expert insights on the matter.
Get ready to navigate your digital reading habits in a new light, with strategies geared to protect your vision even as you indulge in your favorite online books. By adopting a proactive approach to safeguarding our eye health, we can fully embrace the digital age without compromising our wellness.</p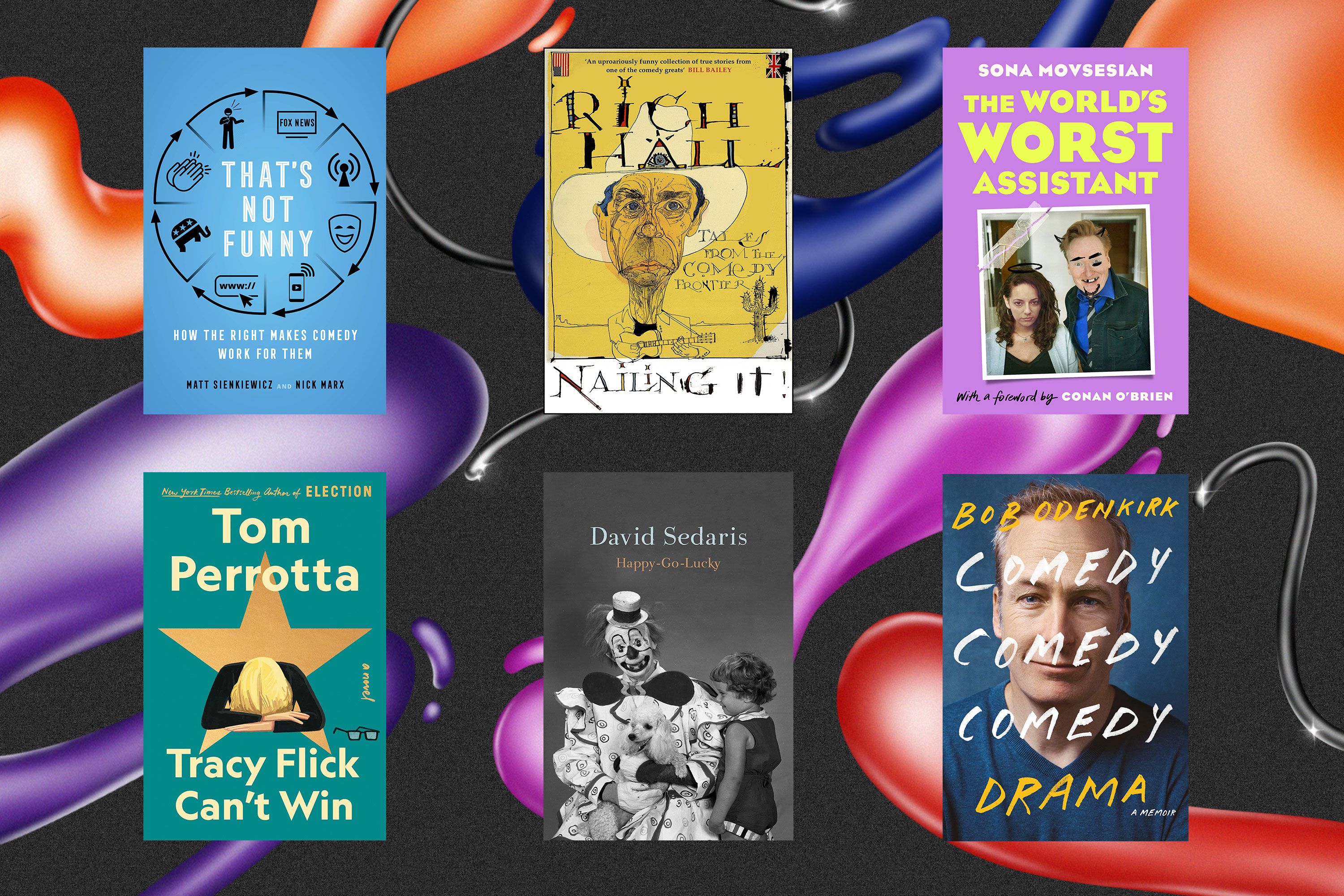 Definitions and Explanations on the Impact of Online Reading on Your Eyes
Online reading refers to the practice of consuming written content directly from digital screens. This could be via e-book readers, tablets, computers, or smartphones. Meanwhile, the term 'bad for your eyes' usually implies causing eye strain, a physical discomfort felt when your eyes get tired from intense use such as staring at digital screens for long periods. Eye strain may lead to symptoms like blurred or double vision, dry, red eyes, headache, or sore neck. Some studies suggest that prolonged engagement in online reading without breaks can increase the risk of these symptoms due to the blue light emitted by digital screens.
Dispelling Myths: The Truth About the Impact of Online Reading on Eyesight
The Digital Age and Eye Health
In this digital era, it's the norm to read eBooks, articles, and news on our devices–phones, tablets, and computers–as opposed to traditional reading methods. However, what may seem like a harmless, even beneficial shift, also poses a significant downside: serious eye health implications.
Prolonged concentration on online characters often leads to uncomfortable symptoms such as blurred vision, eye fatigue, dryness, irritation, and headaches, a condition referred to as digital eye strain or computer vision syndrome. Harvard Medical School research reveals that digital screens expose our eyes to excess blue light, which can hinder the production of sleep-inducing melatonin, leading to sleep disorders. In extreme cases, it may damage the cells in the retina, potentially causing age-related macular degeneration.
Minimizing the Threat
Despite the potential harm, you can adopt measures to protect your eyes when reading online. By incorporating these steps into your routine, you can enjoy online reading without compromising your eyesight.
Adjust lighting: Ensure the screen is not brighter or dimmer than your surroundings. This balance reduces eye strain.
20-20-20 rule: After every 20 minutes of screen time, take a 20-second break, and focus your eyes on something 20 feet away. This gives your eye muscles a much-needed rest.
Position correctly: Position the device at a distance that is comfortable for your eyes, typically at arm's length, and slightly below eye level.
Adjust screen settings: Consider altering settings such as text size and contrast for better clarity and comfort.
Use artificial tears: If dry eyes persist, use artificial tears or lubricant eye drops to keep your eyes moist.
Modern Prescription Solutions
As digital screen consumption increases, there has been a rise in solutions designed for digital age eye problems. If you spend a lot of time reading online, you may wish to consider investing in computer glasses or protective eyewear.
Computer glasses have amber-tinted lenses that block blue light from entering your eyes, reducing eyestrain and helping you focus better. While typical prescription glasses increase sharpness, computer lenses optimize your sight when you're viewing digital screens, which allows you to maintain a safe distance and prevent eye strain. A more protective measure would involve wearing special eyewear that blocks out up to 100% of harmful UV rays and blue light. These specialized glasses can help you read online comfortably while safeguarding eye health.
Remember, maintaining a balance between online and traditional reading methods equally contributes to maintaining your eye health.
Screen Vs Paper: Evaluating if Online Book Reading is Truly Detrimental to Eyes
The Impact of Digital Reading
Is our increasing dependency on screens for reading presenting a significant health concern? Surprisingly, literature and studies gathered over the years suggest a connection between reading digitally and eye strain. As much as technology has revolutionized our lives, paving the way for ebooks and online articles, it has also spawned a potential health debacle. Research asserts that prolonged exposure to screens, such as when reading eBooks or online materials, can lead to Computer Vision Syndrome (CVS), synonymous with the term 'digital eye strain.' The symptoms include dry eyes, headaches, blurred vision, and eye discomfort or tiredness. This phenomenon has sparked concern among healthcare professionals, triggering an surge in studies aimed at understanding the connection between digital reading and eye strain.
The Digital Reading Dilemma
The core issue stems from the fact that looking at screens for extended periods forces our eyes to focus and refocus repeatedly. It's all about the constant scanning of text, the bright screens, the varying text formats and colors, and the screen glare and reflections, all of which make our eyes work harder. These strenuous visual demands lead to a higher likelihood of developing eye discomfort and vision problems, hence the term 'digital eye strain.' Moreover, most screen users also endure the discomfort of 'blue light' emitted from electronic devices. This blue light is short-wavelength enriched, meaning it has a higher energy output that can be harmful to the eyes further compounding the problem.
Embracing Best Practices
While the impact of digital reading on eye health might appear grim, there are numerous ways to circumvent potential issues. Firstly, it is crucial to adopt the 20-20-20 rule, devised by optometrists, as part of one's reading routine. Essentially, it encourages digital readers to take a 20 seconds break to gaze at something 20 feet away every 20 minutes. This simple exercise reduces the fatigue caused by intense screen focus. Additionally, reducing screen glare by adjusting your device's brightness or using a matte screen filter can significantly lessen eye strain. Another worthwhile practice entails enlarging the text size, particularly for lengthy reading sessions, to prevent squinting — another precursor to eye strain. Ultimately, being conscious of one's reading habits and exercising these best practices will help alleviate the concerns associated with digital reading and eye strain.
Unmasking the Reality: How Bad Is Online Book Reading for Your Vision?
Is Digital Consumption of Literature Taking a Toll on Your Vision?
With the advent of technological advancements, a considerable number of readers have migrated from traditional paperbacks to the comfort of eBooks and online literature. But, have we ever thought about what it means for our precious vision? Eye health is a critical aspect that often gets overshadowed by the convenience of the digital medium. A mounting body of research lays significant focus on how the strain caused by continuous digital screen exposure may lead to severe vision-related problems. This includes issues such as dry eyes, eyestrain, blurred vision, and headaches, collectively known as Computer Vision Syndrome or Digital Eye Strain.
Decoding the Digital Dilemma
Digital screens emit a kind of light known as blue light. While some exposure to blue light is good during daylight hours as it helps increase attention, reaction times, and mood upliftment, extensive exposure—especially during the night or in dark surroundings—can suppress the secretion of melatonin, a hormone that influences sleep. This situation can potentially lead to numerous health issues, including insomnia and eye discomfort. Moreover, due to the interactive nature of digital reading—like scrolling, clicking, and changing screens—readers blink significantly less while reading from screens compared to traditional books. This can lead to dry eyes and other associated complications.
Adapting Healthy Habits for Digital Reading
Despite the challenges, one cannot deny the privileges online reading offers, such as convenience, accessibility, and affordability, making it impossible to entirely eliminate this habit. It's all about adapting healthier habits for our visual health while not completely abandoning the digital realm. Practices, like following the 20-20-20 rule—taking a 20-second break to look at something 20 feet away every 20 minutes of screen time—and adjusting the lighting of the device to minimize screen glare and maximize comfort, can assist in preserving eye health. Secondly, most devices or applications now come with a 'night mode' or 'dark mode' option that changes the background from light to dark, reducing the contrast and, thus, easier on the eyes. Finally, professional assistance like computer glasses coated with an anti-reflective material can reduce eye strain by limiting the amount of blue light exposure. Besides, regular eye check-ups can help detect any potential complications at an early stage, ensuring a deep dive into exciting literature without compromising eye health.
Conclusion
Can you truly weigh the adverse effects of online reading on your vision against the expansive knowledge and unlimited resources accessible through this medium? This quandary brings to a close our exploration of the impact of reading books online on our eyesight. While it is undeniable that excessive screen time can cause eye strain and possibly lead to computer vision syndrome, digital media, including online books, have become an irreplaceable convenience in our progressively digitized world.
Our insightful blog aims to enlighten our readers on a multitude of fascinating topics like these, steering clear of mundane debates and digging deep into the heart of matters. We believe in providing a plethora of comprehensive posts, suitable for your every mood and curiosity. So why hesitate when you can pave your way to being a polymath? Join us in exploring the unexplored; all you need to do is subscribe and stay tuned for more brain-stimulating content.
We, at our blog, understand the thrill of anticipation, the yearn to enrich yourself with knowledge, and the exhilarating sensation of learning something new. So here's to the relentless learners, the tireless explorers, the insatiable curious minds; tighten your seatbelts and prepare to embark on an expedition of wisdom. We assure you our upcoming releases will quench your thirst for knowledge, unfurling a world you never knew existed, right at your fingertips. Remember, patience is indeed a virtue, the virtue of the wise. Our forthcoming posts promise to pique your interests and stimulate your gray cells. So hold on tight, for the grand unveiling is not far!
F.A.Q.
FAQ Section
1. Is reading books online harmful for your eyes?
A: Not necessarily. It depends on factors such as screen brightness settings, the time spent reading and your distance from the screen.
2. What can I do to minimize potential harm to my eyes while reading books online?
A: Maintain a comfortable, safe distance from the screen and make sure to take regular breaks. Adjusting screen brightness to a comfortable level can also be beneficial to reduce eye strain.
3. Is there a difference in eye strain between reading on different devices?
A: Yes. Smaller screens can cause more strain on your eyes due to the small text, and different screen types may have varying levels of brightness and glare.
4. Are there specific tools or settings that can make online reading easier on the eyes?
A: Yes, many reading apps offer features such as changing font size, background color and brightness. Additionally, turning on night mode or blue light filter can also help reduce eye strain.
5. What are the signs of eye strain from online reading?
A: Common signs include dryness, blurred vision, fatigue, and headaches. If these symptoms persist even after adjusting your screen settings and taking breaks, it's advisable to seek medical attention.