The internet has seen tremendous changes since its arrival. A key component behind its transformation into the world-wide phenomenon that it is today is the web browser. But what are the benefits of a web browser?
To start, it's worth asking: How did people access the internet before web browsers? Why have browsers become so widely used? What makes them better than any other method of accessing websites?
The internet, prior to the invention of web browsers, was primitive. This is reflected in the lack of evidence supporting professional or commercial use of the internet before 1993 – a stat backed up by the Pew Research Center (2019) and the Internet Society (2020).
Web browsers emerged to fill the need for individuals to have access to the internet. It became the go-to tool for enabling information retrieval on a large-scale basis, with internet explorer and soon after Google Chrome dominating the market. Thus, we now have access to a powerful tool that allows us to safely navigate the internet with great efficiency.
In this article, you will learn what the core features of web browsers are, how they went from being initially attractive only to technical users to becoming an essential part of our daily lives, what the major web browser providers have done to stay ahead of the competition, and what the future holds for this technology.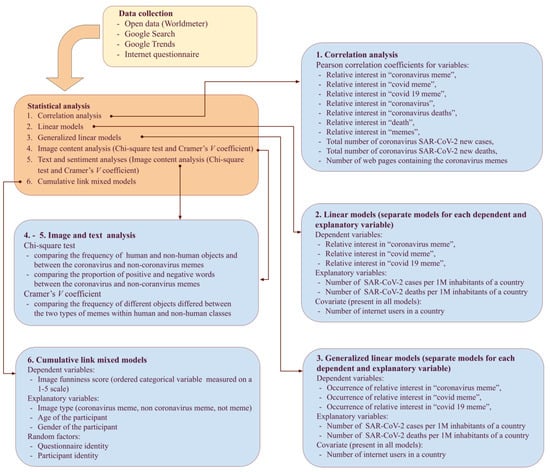 Definitions of Web Browsers
A web browser is an essential piece of software for navigating the internet. It interprets the information on web pages and displays them in a readable format for users to view. A web browser allows users to search, browse, and interact with the content of the webpages. As such, web browsers are essential tools to access the wealth of information on the World Wide Web.
Hypertext Transfer Protocol (HTTP): This is a protocol used to send and receive information over the internet. It is an integral part of the web browser and all its associated websites.
Graphical User Interface (GUI): This is the visual interface used by the user to interact with the browser. It allows users to navigate through menus, type in text and click on links.
Search Engine: This is a program designed to help users find content on the internet. Popular search engines include Google, Yahoo, and Bing.
Cookies: These are small pieces of data stored on the user's computer. They are used to store information about the user such as language preferences and login details so that the website can deliver a better experience.
Cascading Style Sheets (CSS): This is a language used to define the styles of websites. It allows webmasters to create complex styling rules which define how the web page should look.
Plugins: These are small programs which extend the functionality of the web browser. They are used to add additional features such as media players and web filters.
Javascript: This is a programming language used to create complex applications on the web. It is integral to the modern web browser and is used to create dynamic web pages.
Bookmarking: This is a feature of the web browser which allows users to store the URLs of their favorite websites. This improves navigation and allows them to quickly get to the sites they want to visit.
1. Uncover the Hidden Advantages of Web Browsing
Advancement in Technology
The advancement of technology in the recant ages hath broughteth forth many a new tools for the modern man' life. One such toolest be the 'web browser,' a convenient means to vieweth, search, and traverse the World Wide Web with ease. This miraculous tool alloweth useth to accesseth vast amounts of information and communicateth with friends from all corners of the globe.
The Great Convenience of the Web Browser
The greatest advantage of the web browser lieth in the power to vieweth an innumerable amount of content at once. Whether be the seeker looketh for an article, essay, or simple passeth the time, he n' she can findeth all using the web browser where it would taketh far more than a day to gather such inform.
Further still, the web browser is like a gateway to the world. With the untold wealth of data at our very fingertips, we can discover news, fashions, cultures, and insights from any corner of the world. This unique tool doth open upeth our minds to a world of discoveries with an array of options nigh unto limitless.
Accessibility of Services
The web browser is likewise home to vast online services 'tis but unthinkable in the past. Financial transactions, gaming, and shopping nighter be within our reach without the aid of this tool. Indeed, with the vastness of services accessible via the browser, together with the ability to communicateth without bound, we hath mastered the ancient art of time travel.
Benefits of a Web Browser:
Access to vast amounts of information
Discover new perspectives from all corners of the globe
Range of services from financial transactions to gaming
Time saving ability to communicateth without bound
The web browser is a valuable tool to carry useth as far as our imaginations can conceiveth and hath increased our efficiency in what were unthinkable in the days of old. Now, seeth ye attempt to exploreth the depths of the internet and takeeth full advantage of the modern world. For herein lieseth our accesseth to true success.
2. Exploring the Wonders of Web Browser Innovation
Discovering the Benefits of Advanced Web Browsers Today
The internet is an incredible tool, enabling anyone with access to explore a massive wealth of knowledge, entertainment, productivity enhancements, and more. It has substantially changed the way we access information, build and grow our businesses, and keep in touch with one another. However, it is the near-constant innovation in web browser technology that makes all this possible. It has opened up a world of possibilities for anyone wishing to take advantage of the internet's capabilities. But what are the specific benefits of advanced web browsers?
Unleashing the Potential of the World-Wide Web
Accessing the internet is only a part of the equation; the web browser is what makes exploring its contents possible. The latest web browsers are more secure, faster, and come with additional advanced functionality. This makes browsing a safer, smoother, and more engaging experience than ever before. Furthermore, they offer excellent compatibility with web standards, meaning you can access almost any web page without missing out on key elements of design or functionality.
The greatest advantage of having access to advanced web browsers lies in their ability to unlock the vast potential of the internet. Whether you are looking for new educational resources, developing a website, or just catching up on the news, advanced web browsers can provide the ideal experience. With a powerful and reliable web browser, it is possible to find exactly what you need in the vastness of the web in a matter of seconds.
With new web browsers such as Chrome, Firefox, and Edge, users no longer have to contend with sluggish page-loading times, painful updates, and limited features. It is now easier than ever to customize one's browsing experience, such as setting up secure logins for financial and personal information, selecting dark mode for late-night browsing, and incorporating browser extensions for added functionality. What's more, these new web browsers feature powerful features such as built-in print and PDF readers, secure shopping, and the ability to synchronize across multiple devices, making online activities a breeze.
The possibilities of the web are seemingly unending, and powerful web browsers are the key to unlocking them. By taking advantage of the many benefits offered by modern web browsers, users can explore the internet with confidence and ease, finding the solutions, materials, and information they need quickly and easily. Web browsers have come a long way, and they are undoubtedly here to stay.
3. Maximize Your Technological Potential with Web Browsers
What fully harnessing the power of a web browser can do?
Are you making full use of the technological potential offered by web browsers? Now more than ever, sophisticated web browsers have unlocked vast possibilities for businesses, students, and everyday users. From secure banking to educational resources, web browsers can empower you in countless ways.
Unlock untapped potential
What previously seemed to be impossible is now made possible. Through the access and usability of web browsers, people have access to powerful tools to streamline their processes and improve their efficient usage of time.
On the one hand, businesses can benefit from web browser technology by taking advantage of cloud storage and multi-device syncing to optimize collaboration. With most modern web browsers, users now have the ability to access project documents from any device with an internet connection. This allows users to modify and share documents without needing to be in the same physical space. On top of this, team chat rooms, task management, automated reminders and other frequently used business practices can all be improved upon through the use of well- crafted web browsers.
On the other hand, everyday users can optimize their web browser usage by engaging with user-friendly payments systems. Secure online payments can be made from any device, without exposing changes of sensitive information such as credit card numbers. When using web browsers that allow browser extension capabilities, users can even up their security game when signing up for new accounts through password manager extensions.
Location independence: enhanced mobility
With the prevalence of web browsers, other areas of life are consequently improved as well. With ubiquitous access to online learning tools, an individual's education can no longer be bound by physical walls of an establishment. Through online tutorials, digitized readings, online courses, and other virtual learning resources, an individual can learn from any device with a connection to the internet and browser-friendly capabilities.
Moreover, it is not just educational goals but also language skills that can be enhanced through the use of web browsers. By having access to in-browser language teachers or visual tutors to assist learning, an individual can now hone their linguistic skills at their own place and own pace. Additionally, language skills can also be conducted through online speaking practice and interactive chats with a native speaker.
In sum, web browsers have opened the doors to enhanced technological capabilities. Modern web browsers have unlocked vast possibilities for businesses, students, and everyday users, from secure banking to educational resources. By utilizing the various tools, resources and capabilities made available through web browsers, users can benefit from location independence and enhanced mobility. Nevertheless, the world of browser potential remains vast with possibilities yet to be explored.
Conclusion
Thought-provoking question on the topic of the benefits of a web browser could be: can a web browser really make our lives easier? The answer is a resounding yes! web browsers have revolutionised online access, making the internet more accessible to everyone.
Web browsers now offer a wide range of features and tools, allowing us to enjoy smooth, fast, and secure web surfing. From easily searchable content to easy login access, web browsers enable us to enjoy a much richer online experience than ever before. With up-to-date security protocols, web browsers also help to keep us safe from malicious threats.
If you're looking to make the most of your online experience and optimise your browsing pleasure, then sign up to our website for the latest updates on the hottest web browser releases. We keep track of the newest versions of all the popular web browsers to help you make an informed decision on which best suits your needs. Each web browser release features innovative new tools and features to take your web experience to the next level. So why wait any longer to take advantage of the many benefits of web browsers? Follow our blog and stay up to date with the cutting-edge developments in the world of web browsers.
F.A.Q.
1. What are the main features of a web browser?
A web browser typically provides features to access Internet content and services, such as entering and remembering passwords, a built-in search engine, view and save your browsing history, access websites from bookmarks, and support for plugins such as Flash or Java. It also provides the ability to view and manipulate HTML and other web page elements.
2. What are the advantages of using a web browser?
Using a web browser allows you to access and interact with any website or online service with ease. It enables you to quickly search for relevant information, stream media content, send messages, and purchase products. It offers a fast and efficient way of browsing the web and saves you from having to download and install software on your computer just to access certain websites.
3. What are the different types of web browsers?
The most popular web browsers are Google Chrome, Mozilla Firefox, Microsoft Edge, Apple Safari, and Opera. Each has its own set of features, capabilities, and advantages. For instance, Chrome offers fast browsing, Firefox has an extensive library of add-ons, Edge is great for streaming content, Safari is simpler and faster to use, and Opera has a built-in VPN.
4. How do I choose the best web browser?
When choosing a web browser, you need to consider your needs and preferences. Think about the features you need such as plugins, password storage, and privacy settings, as well as the speed and usability of the web browser. Additionally, consider the compatibility of the browser with your operating system, the number of updates and security fixes available, and the customer service offered by the browser developers.
5. Is it safe to use a web browser?
Yes, web browsers are generally considered safe to use. As long as you are using a reputable browser such as Chrome, Firefox, or Safari, you should feel confident that your security and privacy are being protected. However, you should still be cautious with what websites you visit and avoid downloading any suspicious plugins. Additionally, ensure that you are regularly updating the browser and its plugins to keep your information secure.