Are an informed decision and careful planning required to form a successful startup team? What characteristics make a good team? What makes a good startup team strong?
These are questions that many entrepreneurs ask as they attempt to put together a gr oup of people to create and launch a profitable business.
It is impossible to underestimate the meaning of an effective working group in the success of a business startup. Statistics show that 89% of startups fail, and this failure is usually due to the lack of a solid team with the necessary skills and attitude. According to Investopedia, one of the main reasons why startups fail is that they don't have a few key people leading the way. Thus, the building blocks of a successful startup team are critical.
In this article, you will learn about the qualities which make a good team, how to find the right members, tips for managing a startup team, and the pitfalls to be aware of.
We will consider the importance of having a clear mission and shared values, while also providing a deeper understanding of the principles that lead to success. An overview of the team's tasks at various stages of the product release and market analysis will help readers further develop their understanding. Moreover, discussing best practices and seeking feedback from experienced entrepreneurs will help provide insight as to how to form a successful team.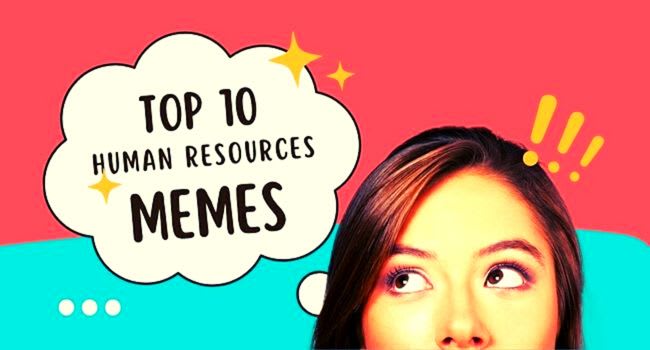 Definitions: Building Blocks for a Good Startup Team
To set up a successful startup, the right team is essential. A good team consists of members that possess different skills and talent, all focused on achieving a specific goal. When forming a team for a startup, there are some core building blocks to consider:
Leadership: Leadership is an important factor for any team, especially one creating something new. A leader will hold the team together and will be able to make critical decisions when needed. Everyone must be keenly aware of the vision and mission of the company, and the leader needs to communicate and direct the team toward achieving those goals.
Teamwork: Teamwork is key, as everybody needs to work together to reach the same goal. For a team to work together, they must be able to communicate effectively and openly, listen to each other and respect each other's opinions, and be willing to help each other. Team members should have complementary skills and should trust each other, and be open to constructive criticism.
Collaboration: Collaboration is essential for any startup team to be successful. It is important that all team members are comfortable with working together to discuss ideas, develop plans, problem solve, and deliver quality work. There should be an open environment where all team members respect and value each other's ideas.
Diversity: Diversity is an important aspect of any team. A diverse team can bring a variety of skills, perspectives, and opinions to the table, which can often lead to better and more innovative solutions. A diverse team is more likely to create a range of experiences that benefit the whole team and can help make better decisions.
Commitment: Commitment is essential for team to reach their goals. All team members should be passionate and dedicated to their tasks and focused on achieving the objectives. Each team member should take personal responsibility for the work they do, be reliable and honest, and demonstrate a respect for the team's goals.
These are some of the core building blocks for forming a good startup team. Each team should develop their own approach and processes on how to work together successfully, and fostering an environment of trust and respect is essential. A good startup team will have a shared vision and will have the skills and tools necessary for success.
Startup Team: Three Keys to Unlock Your Business Success
First Building Block: Knowledge and Experience
At a startup, knowledge and experience are imperative for success. Without the right skills, strategies, and know how, no venture can expect to make a true impact. Each team member must bring a unique perspective to the conversation, allowing for ideas and insights that might otherwise be overlooked.
The knowledge and experience that each individual brings to the team help create a group synergy, allowing for out-of-the-box thought and innovative solutions. With a diverse set of skillsets, the startup has a better chance of crafting a businesses model that meets its long-term goals and objectives.
Furthermore, teams will also need a wide variety of specialized roles such as business analysts, project managers, and legal advisors to name a few. Each of these roles comes with its own set of experience and expertise that teams need for success.
Having people that understand the playing field and possess the skills and abilities to make decisions, take risks, and grow the company is essential to the success of a startup.
Second Building Block: Communication
Communication is critical when working together in a team. Good communication means being able to keep team members connected and in sync with each other, ensure that each person is on the same page, and work together to solve problems quickly and efficiently.
At a startup, communication should be on open, clear, and honest. Everyone should be aware of the vision of the company, the current challenges they face, and what needs to be done to move forward. This will ensure that everyone is working towards a common goal, rather than working against each other or in disparate directions.
In addition to open and honest communication, teams should also be democratic and encourage divergent thought and open dialogue. This not only allows for better collaboration, but also promotes creativity and growth.
Respectful and honest communication
Encouraging divergent thought
Open dialogue and collaboration
Democratic decision-making
Third Building Block: Leadership
In order for startups to be successful, they need strong leadership. Leaders must be able to think strategically and advocate for the company in a variety of ways, including networking, fundraising, and overall growth.
Leaders of startup teams should focus on the long-term vision for the company while also maintaining transparency and accountability between team members. Leaders need to set a standard of excellence, maintaining consistency while striving for progress.
Leaders should also recognize opportunities for growth and take risks when necessary. Teams should also have a leader that can effectively delegate tasks, giving team members clear directions as well as the tools and resources they needs to be successful.
A talented and capable leader can be the difference between a startup's success and failure. With strong vision, they can help set the course for the company and ensure that everyone is marching to the same beat.
The building blocks for a successful startup team are knowledge and experience, communication, and strong leadership. Each of these elements are essential for teams to succeed. By having the right mix of skills, having open and honest communication, respectively, and exhibiting strong leadership, startups can unlock their business success.
These three elements give startup teams the tools and resources necessary for success, allowing for innovative ideas, efficient problem solving, and effective collaboration. As long as startups continue to recognize the importance of these building blocks, they will have a great chance at success.
Gathering the Right People to Create an Effective Startup Team
Gathering the Right Team Members
Building a successful startup team is a critical step in achieving success, and yet it is often overlooked by entrepreneurs eager to launch their ideas. How do you select the right team when there are so many talented individuals available? It's worth asking the question: do you prioritize skills or potential? Both need to be present to create a cohesive and productive team. Finding the right balance of team members that complements each other's talents and personalities is essential to startup success.
Identifying Unique Skillsets
Startup teams should include a combination of technical thinkers, specialists in business and marketing, people managers, and business visionaries. The team should also include individuals who can share a range of responsibilities at the same time. Startups typically need to reduce expenses and require multitasking to be an integral element of their success.
Each team member should contribute a specific, unique skill set that brings value to the business model. Technical thinkers are essential for success; they provide the insights and engineering necessary to drive customer value and ensure financial success. Specialists in business and marketing are key players in developing a profitable strategy and growing the customer base. People managers provide the team with the leadership to stay organized and work together towards a successful outcome. Business visionaries help to define a clear path that the team can follow to reach their business objectives.
When building a startup team, entrepreneurs should conduct background checks and, if possible, in-depth interviews to identify whether or not applicants are a good fit for the team. Consider the culture you want to cultivate in your startup and select individuals who share the same values. Team members should share a common vision for their collective success and have the skills and determination to achieve it. Additionally, each team member should inspire the others to stay motivated, positive, and focused on the task at hand.
Creating a Supportive Environment
In order to succeed, startup teams need to provide a supportive environment to nurture innovation, foster collaboration, and develop actionable solutions. Entrepreneurs must ensure that team members are working towards a common goal and trust each other. Encouraging team members to listen to each other with an open mind and respect different perspectives is essential in order to move forward.
When team members are engaged and passionate about the work they are doing, the startup can be successful. Motivate team members to stay focused on achieving the vision by creating a reward system that acknowledges each team member's achievements. Set realistic goals and celebrate successes, even the small ones.
Excellent communication is also a key element for startups. Regular meetings and gatherings maintain a sense of unity within the team and encourage collaboration. Regular check-ins in which team members discuss their current tasks and report their progress can help build trust between team members and help prevent future misgivings.
In order to build a successful startup team, entrepreneurs must carefully select and support the right individuals who have the right skillsets and talents. The team must be cohesive and dedicated to the common purpose of success. Developing an environment that encourages open communication, collaboration, and innovation is crucial in achieving their goals. With the right team in place, startups can achieve their entrepreneurial ambitions and create the businesses of their dreams.
Bringing Team Dynamics and Synergy to Your Startup
Developing the Right Dynamics
Startup teams all have one thing in common: they have a goal of building something great from the ground up. Achieving success, however, is more complicated than it seems. Effective team dynamics and synergy are crucial in helping to create the best possible environment for meeting challenges and accomplishing goals. After all, individual team members have their own ideas and perspectives that affects the team's collective outcome. But how can a startup team foster the necessary dynamics and synergy to create the most effective environment?
Fostering Cooperation
Encouraging team members to focus not only on the thoughts and solutions of their individual teammates, but also those of the whole group, is essential to success. In order to help facilitate this kind of cooperation, there should be a shared vision shared among all team members. This could be a mission statement or a set of core values that serves as a guiding point and helps remind the team of their shared goal. Cooperation can also be encouraged by emphasizing support for idea-sharing, problem-solving, and consensus decision-making.
The team leader should also create an environment where employees feel safe to share their ideas and perspectives freely. They may also have a part in leading discussions, facilitating debates, and challenging their team members respectfully. By modeling collaboration, the team leader can set an example of active listening, respect for all ideas, and a proactive attitude.
It's also important for team members to feel accepted and valued for their individual contributions. To help foster this feeling of inclusion, team leaders can hold team-bonding activities as a way to create a culture of trust and rapport. These could include anything from department-wide meetings to group outings. The important thing is to have activities that give team members the opportunity to get to know each other better while having fun.
Furthermore, team members should be held accountable to their commitments to the team and have a shared sense of responsibility for their collective accomplishments. By developing a culture of open communication and feedback, team members will be able to provide and accept support from one another which will ultimately help the team become even more successful.
Forming an effective team at a startup can help make for a smoother and more successful business journey. Establishing cooperative dynamics and fostering synergy among team members can help create an environment where everyone can thrive. From setting a shared vision to encouraging team-bonding activities, there are a number of methods that startup teams can utilize to create a powerful team culture. With the right team dynamics in place, startups can achieve their goals and ultimately reach new heights.
Conclusion
To create the perfect startup team, entrepreneurs need to consider the unique composition of a variety of key ingredients. What does it take to come up with the perfect mix? What roles should each individual play in the process? Such questions have been asked and debated by many, yet a consensus has yet to be found.
So, what does it take to ensure that the building blocks of a good startup team are in place? How can entrepreneurs ensure that they have the ideal formula for success? These are important questions that must be asked and answered for any team to fully realize its potential.
As entrepreneurs contemplate the nuances of launching a successful startup team, they should remember that no two teams are alike. This means that each team must define its own success criteria and determine what the ideal setup and team composition will be accordingly. With such questions in mind, it is essential to note that there are no shortcuts to success. It takes experience, patience, and an openness to constant change to ensure that the building blocks of a good startup team are in place.
As such, we invite our readers to follow our blog and stay up to date on the latest releases and insights. After all, the building blocks of a successful startup team can be extremely tricky to master, and entrepreneurs must be prepared to constantly reassess and adapt. For this reason, those seeking the perfect formula for success should always remain open to new ideas, strategies, and approaches. With the right mindset and attitude, anyone has the potential to launch their own successful startup team.
F.A.Q.
1. What makes a strong startup team?
A strong startup team includes members with complementary strengths and skillsets, clear objectives, and strong communication. Members should be dedicated and passionate about achieving the startup's goal and trust each other to successfully work together. Each team member should be an expert in their respective field.
2. How can I assemble a strong startup team?
Finding the right members for the team is key to assembling a strong startup team. Look for individuals with the relevant skillsets, who understand the startup's goals and are well-suited for the startup's environment. Consider your team composition carefully when recruiting, as having members with diverse backgrounds will add robustness to the team.
3. What kind of support do team members need?
Team members need support from each other as well as from upper level management. Encourage open and honest communication amongst team members and create an environment where they feel comfortable expressing their opinions. Provide resources such as training courses and guidance when needed. Constructive feedback is also important for team growth.
4. What roles should be included in a startup team?
Important roles to include in a startup team are a Chief Executive Officer (CEO), a Chief Financial Officer (CFO), a Chief Operations Officer (COO), a Chief Technology Officer (CTO), and a Chief Marketing Officer (CMO). You may also need additional roles such as a Product Manager, Engineering Director or Lead Software Engineer.
5. How can I ensure team performance?
You can ensure team performance by setting measurable goals and regularly monitoring the team's progress. Provide timely feedback and establish effective communication channels between team members. Check in with individual team members to make sure they have the resources they need to succeed. Celebrating accomplishments and rewarding performance are also helpful for boosting team morale and motivation.