What lies ahead for cloud computing? What advancements will shape its future? How will these developments shape businesses and industries across the globe? As the wheels of innovation turn, the world of cloud computing continues to evolve, promising transformations that could redefine the way we perceive and utilize technology.
However, this fast-paced progression is not without its challenges. Authoritative sources such as Gartner and Forbes have noted that the increasing complexity of cloud services, data security, and the skill gap in cloud resource management are among the major issues plaguing the industry. Furthermore, as organizations move more of their operations to the cloud, achieving seamless integration between legacy systems and new cloud services remains a complex task. Addressing these obstacles requires a forward-thinking, comprehensive approach that not only leverages recent advancements but also anticipates future trends.
In this article, you will learn about the upcoming trends that could revolutionize the cloud computing landscape. We will delve into the potential of technologies such as hybrid cloud, edge computing, and Artificial Intelligence (AI), and how these could offer solutions to the current challenges. We will also discuss how future trends could create new opportunities for businesses, facilitating growth, and innovation.
Fully understanding these future trends in cloud computing equips organizations with the knowledge required to navigate the ever-changing digital ecosystem. It allows them to strategically prepare and adjust, potentially gaining a competitive advantage by leveraging the untapped opportunities these trends present.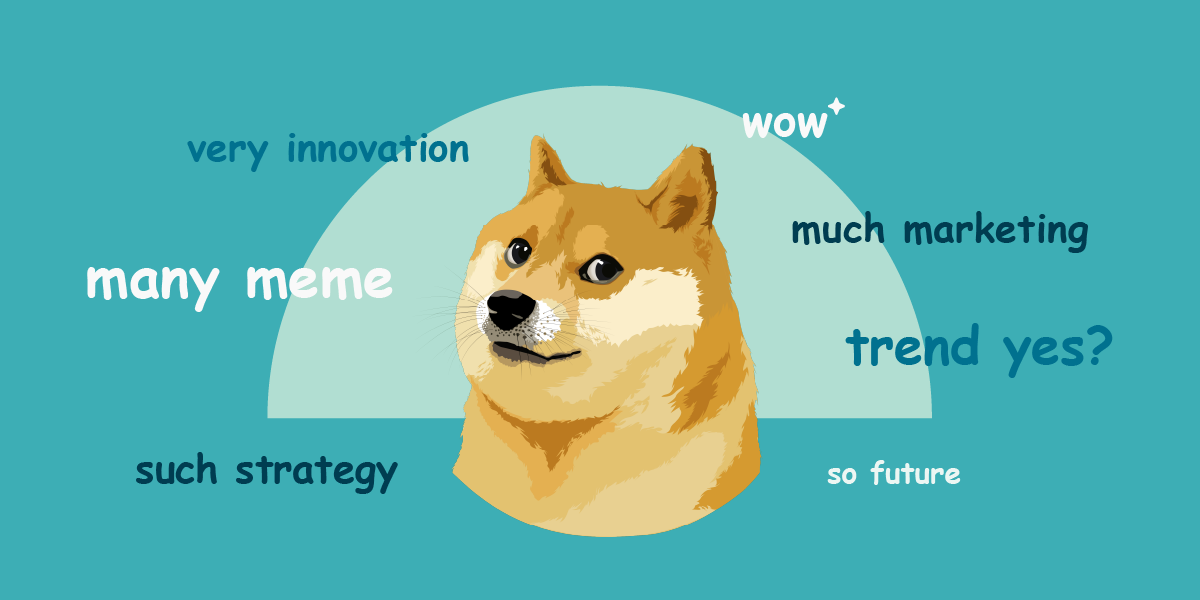 Key Definitions and Meanings in Cloud Computing
Cloud Computing: This involves storing and accessing programs and data over the internet instead of your computer's hard drive. The 'cloud' refers to servers accessed over the internet, and the software and databases that run on those servers.
Public Cloud: Services provided over a network open for public use.
Private Cloud: Services offered over a network that is not open to the public.
Hybrid Cloud: Combines public and private clouds, bound together by technology enabling data and applications portability.
Edge Computing: A form of cloud computing designed to bring data storage closer to the location where it is needed, improving speeds and reducing latency.
Decoding the Shift: Evolution and Future Trends in Cloud Computing
Embracing the Age of Hybrid Cloud
Undeniably, the hybrid cloud stands as one of the most sustainable future trends in cloud computing. This is mainly because hybrid cloud solutions seamlessly integrate private and public cloud platforms, enabling businesses to enjoy the best of both worlds. As such, businesses can conveniently host their sensitive data on a private cloud, while still leveraging the infinite resources and scalable nature of the public cloud for their day-to-day operations.
This exciting trend only sets to see an uptick, with Gartner forecasting that by the year 2025, over 80% of enterprises will have moved to a hybrid cloud setting. Organizations are starting to find value in hybrid cloud offerings largely due to its flexibility, scalability and cost effectiveness. This model allows businesses to easily scale up their operations during peak times, without investing in additional in-house infrastructure, thereby saving on cost.
Emergence of Artificial Intelligence and Machine Learning
The rise of artificial intelligence (AI) and machine learning (ML) has had an undeniable impact on all technological sectors, and cloud computing is no exception. These exceptionally innovative technologies are set to chart the future of cloud computing, and redefine how businesses operate.
Through complex algorithms and superior analytics, AI and ML can efficiently decode patterns in data that are invisible to the human eye, a feature that's particularly empowering to businesses. For instance, businesses can leverage these insights to predict customer behaviors and consequently, tailor their offerings and marketing strategies to meet the ever-evolving customer needs.
Seamless Integration: With AI and ML, businesses can now enjoy a seamless integration of various systems and silos, resulting in unified operations, improved productivity and higher ROI.
Increased Automation: These technologies also enable businesses to automate various repetitive tasks, thus freeing up their time for other core business activities.
Enhanced Data Security: By detecting unusual patterns in data, AI and ML can spot potential threats and mitigate them before they cause any significant damage, thus enhancing the overall data security.
Therefore, with the hybrid cloud model, businesses can now enjoy increased flexibility, scalability and cost-effectiveness. And when this is combined with the transformative potential of AI and ML, the future of cloud computing carries immense possibilities. The next big wave of cloud computing is not just about having more sustainable operations, but about redefining the very essence of business operations for enhanced performance and growth.
Daring the Deluge: Navigating Challenges and Future Opportunities in Cloud Computing
Reimagining Artificial Intelligence with Cloud Computing
Is the synergy of Artificial Intelligence (AI) and cloud computing the transformation we've been waiting for? Some might say 'Yes' while others might still be skeptical. However, the facts are hard to ignore. The evolution of cloud computing as an integral part of organizations has lit the spark to reconsider the way we perceived AI. Both technologies intertwined, can mend gaps and form an ecosystem that will overrule traditional data processing techniques. AI, once considered a niche technology, is metamorphosing as a mainstream tool harnessing the cloud's capabilities. The key idea here is the full-scale integration of AI in cloud computing platforms, which paves the path for intelligent decision-making systems in businesses.
A Thorny Journey Towards Integration
However, despite these transformations and the promising future, certain roadblocks hamper the smooth integration of AI in cloud computing. First, the lack of skills in AI and related fields is a significant challenge organizations face. Without skilled personnel to drive AI operations and facilitate cloud computing, companies may find it futile to embark on this journey. Another hurdle is the security aspect. While the cloud is generally deemed secure, integrating AI features amplifies the risk of a breach. Data privacy rules and laws coupling with the ethical use of AI data become issues of concern. These issues pose as problematic, making the integration of AI with the cloud a strenuous task.
Embracing Change: Excellent Practices In The AI-Cloud Ecosystem
Despite these impediments, certain companies have successfully integrated AI with cloud computing, marking them as frontrunners in innovation. IBM, with its Watson platform, has embedded AI into its cloud, showing the possibilities it holds for predictive analytics. Amazon's AWS offers an array of AI services combined with its scalable cloud platform, aiding developers in creating sophisticated AI applications. Google Cloud AI provides customer solutions with its integrated AI. These success stories establish clear evidence of successful integration practice. The fusion of AI and cloud computing is not a distant reality but a tangible future that's about to shape the landscape of technology. Companies that embrace this change are bound to spearhead the race to tech superiority.
Revolution in the Sky: Future Innovations and Game Changers in Cloud Computing
Questioning The Current Landscape
Is our technology landscape completely immune to change? The unequivocal answer is no. Entering into a deeper understanding, we find that the very pulse of the technology world is underpinned by the dynamism of changing epochs, the proliferation of innovation, and the unwavering inevitability of progress. One of the most transformative elements influencing this progressive evolution in the past decade has been cloud computing. Having stepped out of nascent stages into more mature, expansive functionality, it has radically shifted the operating paradigms of businesses and individuals alike. Imagining a future without the immense potential of cloud technology appears both unsettling and unimaginably backward.
Addressing The Impending Challenges
Navigating technologically powered futures can, however, be fraught with seemingly insurmountable challenges. The transition to cloud-based solutions has not been without its fair share of roadblocks, as businesses grapple with issues surrounding data security, regulatory compliance, skill gaps, and infrastructure compatibility, to name a few. Frequented by tales of cloud migration failures and unexpected costs, one cannot help but concede that the ushering path towards cloud-centric operations is embroiled in a complex labyrinth of hindrances. Yet, despite these potential pitfalls, the inclination towards harnessing cloud technology's potential is more potent than ever.
Championing Best Practices
Guided by the success narratives of industry pioneers like Google Cloud, Microsoft Azure, and Amazon Web Services, there is a sizable body of best practices to be gleaned. The first pertains to the importance of delineating clear, strategic objectives for the cloud migration process. By offering a lens to view the larger picture and measure the success of individual transition stages, this approach mitigates the risks associated with hasty, unplanned migrations. Data privacy and security are the second points of focus while adopting cloud-based solutions. Emphasizing the implementation of stringent encryption protocols, robust firewalls, and regular audits, these industry pioneers underline the crucial role advanced cybersecurity measures play in safeguarding sensitive data in transit and at rest. Lastly, upskilling the existing workforce and fostering a learning culture can't be emphasized enough to ensure seamless navigation across upgraded cloud-based platforms. Following these best practices not only mitigates potential transition problems but also ensures the organization is future-ready, resilient, and primed for leveraging the next innovation wave powered by cloud computing.
Conclusion
Is it possible that in the not-too-distant future, businesses across all industries will be completely powered by the cloud? With the speed of current advancements, this is more than a mere fantasy. The future of cloud computing promises increased efficiency, enhanced scalability and a significant reduction in IT expenditures for businesses worldwide. The integration of cloud technologies with emerging technologies such as artificial intelligence, machine learning and IoT is set to disrupt the way enterprises operate. Coupled with the development of advanced security measures and data privacy policies, we anticipate the age of cloud computing to be transformative, leading to a wave of innovation beyond what we can currently fathom.
We encourage all our readers to stay in touch with our blog as we navigate the exciting twists and turns of this journey together. Our passionate team is dedicated to bringing you the latest developments in cloud computing, along with in-depth analysis and insightful interpretations. We understand how important it is to keep pace with the technological advancements in today's fast-moving digital era. By regularly following our blog, you will get a front-row seat to the unfolding of the future of cloud computing industry.
However, in order to truly comprehend the major shifts that are forecasted, you will need to wait for our forthcoming releases. We promise to dive deeper into the specifics of the identified trends. How will AI enabled cloud networks alter the business landscape? What does the advent of serverless computing mean for your business? How will quantum computing integrate with cloud platforms? There is so much to explore and explain, and we are just as excited as you are to delve into these topics in our future posts. The future of the cloud is an unraveled mystery and unravelling it will assure us all a front seat in the journey towards an unprecedented technological revolution.
F.A.Q.
1. What is the expected growth rate of cloud computing in the future?
The global cloud computing market is anticipated to grow significantly over the next few years due to increased adoption across businesses. Experts predict an average annual growth rate of about 18% through 2027.
2. How are advancements in Artificial Intelligence and Machine Learning impacting cloud computing?
Advancements in AI and ML are allowing cloud platforms to carry out predictive analysis, enhance security, and auto-manage the networks. These capabilities are driving an increase in demand for cloud services from companies and organizations across sectors.
3. What impact will the Internet of Things (IoT) have on the future of cloud computing?
IoT devices generate substantial data that need to be stored and processed. This requirement is driving a higher demand for cloud services, and cloud providers are expected to start offering specialized services for IoT data in the future.
4. Will edge computing replace or support cloud computing in the future?
Edge computing is not expected to replace cloud computing; instead, it's set to complement it. While edge computing allows for faster data processing near the source, the cloud is essential for long-term large-scale data storage and analysis.
5. What are the security implications with future trends in cloud computing?
As cloud-backed services grow, so does the concern about data security. However, future trends indicate that new-age technologies like AI and blockchain will be deployed to enhance the security measures in the cloud, introducing more secure and trustworthy platforms.