What are the innovative trends transforming virtual reality technology? How do they change our everyday experiences immersive digital environments? Are we prepared for the dynamic technological developments that await us? These are some of the thought-provoking questions we propose to examine as we venture into the latest trends shaping the future of virtual reality technology.
According to a report from PwC (2019), despite high anticipation and potential, VR technology has been hampered by high costs and insufficient content, preventing it from achieving mass market adoption. Furthermore, Grand View Research (2021) states that technological limitations, such as latency and low resolution, have been a significant barrier to complete immersion, which is the primary goal of VR. With these considerable challenges plaguing the sector, exploring fresh, cutting-edge trends becomes not just intriguing, but inevitably crucial as a potential pathway to address these hurdles.
In this article, you will gain insights into the groundbreaking trends revolutionizing the field of VR technology. These trends span from technological developments like wireless VR and stand-alone headsets to advancements in software applications, such as social VR, VR for remote work, and improvements in VR content.
Moreover, we will also delve deeper into the implications of these trends for businesses, educators, and consumers, pondering the foreseeable impacts and possibilities that they open up. So buckle up for an invigorating expedition into the unchartered landscapes of the ever-evolving world of virtual reality.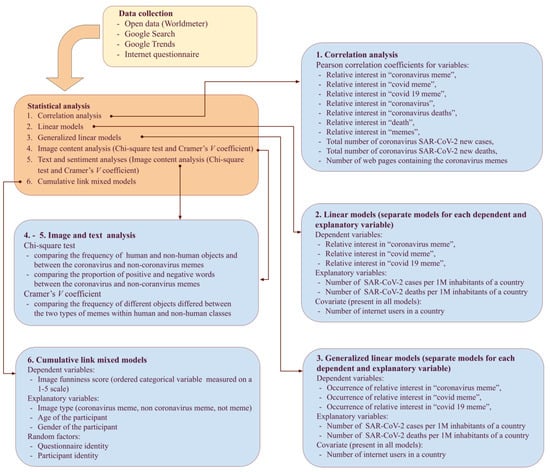 Definitions and Insight into the Latest Trends in Virtual Reality Technology
Virtual Reality (VR) is a simulated experience that can be similar or completely different from the real world. The immersive environment can be created using a headset that tracks the user's movements and adjusts the images accordingly.

The current trends in VR indicate a strong shift towards more realistic and interactive experiences. Innovative VR headsets now offer higher resolution, wider field of view, and increased comfort for longer usage, providing a more detailed and immersive viewing experience.

Additionally, VR tech is now being combined with Artificial Intelligence and Machine Learning, promoting predictive, adaptive, and responsive simulations. Moreover, VR technology is becoming more accessible and affordable, contributing to a broader user base and wider application range.
Unraveling the Future: How Virtual Reality is Transforming Experiences
Enhanced Realism and Immersion
One of the most striking trends in virtual reality (VR) technology is the pursuit of enhanced realism and immersive experiences. With advancements in display resolution and refresh rates, VR developers seek to create lifelike experiences that engage the senses more convincingly. Upgrades in haptic feedback technology are also emerging, providing users with a sense of touch and physical interaction within the virtual environment. This is achieved using multi-modal sensory devices that can mimic temperature variations, pressure sensations, and even resistance. Real-world testing of these technologies in various fields, such as healthcare for rehabilitation and education for immersive learning, has yielded positive results, hinting at their potential for widespread adoption.
Adoption of Artificial Intelligence
The integration of artificial intelligence (AI) with VR is another significant trend that's shaping the future of virtual experiences. AI in VR can provide personalized experiences, learn from user behavior, and adapt the virtual environment accordingly. This includes functionalities like voice recognition, natural language processing, and intelligent virtual assistants designed to help users navigate complex VR interfaces.
Personalized experiences: AI can analyze individual user data to customize VR experiences in real-time. This could include modifying the level of difficulty in a VR game according to the user's skills or changing the virtual environment to align with the user's preferences.
User behavior learning: AI tools can learn from the interactions and behaviours of users within the virtual space, enabling the development of more intuitive and user-friendly interfaces and systems.
Intelligent virtual assistants: Combining voice recognition and natural language processing, these AI-enabled systems can help users command and control the VR environment, creating a more interactive and hands-free experience.
Social and Collaborative VR
Emergent VR trends are not limited to pure technological advancements but also extend to new usage areas. Social and collaborative VR is a significant trend, wherein VR platforms are designed to allow multiple users to interact with each other in a shared virtual environment. This presents enormous potential for remote team collaborations, virtual events and expos, and even social interactions and gaming. It is being facilitated through the development of VR platforms and ecosystems that can host a large number of simultaneous users, with each having their distinct avatars and interactions. The pandemic has further sped up the need for such solutions, creating a new norm of remote and virtual collaborative experiences.
Shattering Boundaries: Virtual Reality Evokes a New Era of Interactive Technology
Immersing in a New Dimension
Is virtual reality the frontier we're yet to conquer? The realm of virtual reality technologies has been pushing the boundaries of innovation relentlessly, sparkling a crusade towards immersive, interactive experiences. Aiding this journey are cutting-edge technologies such as 6 Degrees of Freedom (6DoF), the essence of which lies in the user's ability to move freely and interact in a three-dimensional virtual space. From the significance of practical applications, such as immersive learning, training, and remote work, the appeal of these technologies projects far beyond mere entertainment.
Navigating Challenges
Despite this sharp trajectory of growth and promising prospects, the realm of VR isn't devoid of challenges. Foremost among these is the issue of 'motion sickness,' majorly triggered by a disconnect between what the user sees in the virtual environment and what they perceive in the physical world. Then there's the aspect of VR hardware becoming obsolete rapidly, given the fast-paced advancements in technology. The high cost of devices also acts as a deterrent, limiting the mainstream adoption of VR. Plus, there's the persistent issue of content scarcity, with the need for prolific VR content creators being more pertinent than ever.
Virtual Reality Trailblazers
Amidst these challenges, some ventures have managed to create a wave of best practices. For instance, Facebook's Oculus Quest stands as an epitome of 6DoF VR systems, allowing users to fully immerse themselves in virtual spaces without external trackers. Similarly, Microsoft's HoloLens 2, using mixed reality technology, has made significant strides in enterprise applications like remote assistance and training. Furthermore, companies like SkyReal are dispelling the notion of VR being an entertainment-only platform by enabling engineers to visualize and interact with their CAD designs in virtual space, making problem-solving more efficient and error-free.
But perhaps, the most significant trend is the rise of social VR, with platforms like VRChat and Rec Room facilitating social interactions in a virtual setting, shattering traditional notions of digital communication. From virtual concerts to educational seminars, these platforms are shaping an evolved era of connectivity. These pioneering ventures, coupled with technological advancements, act as guiding lighthouses navigating the VR industry towards a future of limitless possibilities.
Redefining Reality: The Ground-Breaking Trends in Virtual Reality Technology
Realistic Environments: The Next Leap Forward in VR
Is it possible to replicate the exact sensation of physical presence within a digital environment? This seemingly impossible idea is the latest trend to take over the realm of virtual reality technology. Full environmental immersion provides not just breathtaking visuals, but also fine-tuned real-space physical interactions. This means that users can touch and manipulate digital objects as naturally as real-world objects. This trend emerges from technological advancements in haptic feedback systems, which mimic the sense of touch by applying forces, vibrations, or motions. This 'touch revolution' aims to tackle the long-standing problem of the lack of tactile feedback in virtual reality, and is projected to be a game-changer in various sectors including socialization, gaming, and workforce training.
Challenges Abound: Navigating The Roadblocks
Despite such mind-boggling advancements, virtual reality technology is not devoid of obstacles. The most pressing issue emerging from the immersive VR environment is the 'motion sickness' problem. Motion sickness occurs when there's a disconnect between what our eyes see and what our body feels. In VR, this happens when the brain sees the body moving in the virtual world but doesn't feel the corresponding change in physical movement. This issue is proving to be a major setback in the wide adoption of such technologies. Other challenges in VR include high cost of hardware, complexity of creating high-quality content and latency issues.
Leading The Way: Groundbreaking Practices in VR Technology
While problems persist, industry leaders have shown that they are not insurmountable. Here are a few examples of the latest trends bending the norms:
Facebook's Oculus Quest mitigates the motion sickness problem by allowing room-scale movement. This standalone VR headset monitors users' positions and reflects these movements in the VR world, offering users a more authentic experience, reducing motion sickness. Furthermore, a project embarked on by Microsoft called 'Haptic PIVOT' explores the potential of haptics. It's a wrist-worn device, creating points of physical contact with the user's hand as they interact with virtual objects, increasing the immersion tenfold.
AI has also been pivotal in reducing latency issues and creating realistic visuals. For instance, NVIDIA's AI prediction models predict user movements to reduce latency. Plus, their CloudXR platform allows high-quality VR to be streamed to standalone headsets, resolving both latency and cost issues.
Conclusion
Have we really sensed the revolution that virtual reality (VR) technologies are bringing into our lives? As we edge closer to a futuristic world where VR technologies stand to become an integral part of our lifestyle, we are compelled to ponder on the immense potential and transformative power of this cutting-edge technology. Witnessing how successfully VR has already permeated into several vital sectors including gaming, healthcare, real estate, and education, we can only imagine what breathtaking innovations the future holds. Furthermore, the line between what's real and what's virtual is blurring with striking advancements such as haptics-enabled VR and the development of photorealistic VR.
Dear esteemed readers, we invite you to share this interesting journey on our blog, where we delve deeper into the most cutting-edge topics, including the ever-evolving world of virtual reality. Engage in insightful discussions and discover the latest trends shaping this incredible technology. We look forward to keeping you informed and at the forefront of this exciting frontier. Moreover, we would like to assure you that we would be amongst the first one to announce any latest developments and releases as we keep our fingers on the pulse of progress in this sphere.
Finally, no matter how transformative and spectacular the innovations in the world of VR technology can be, it is their applications and implications that truly matter. It is a world in flux, a world being redefined and remodeled by VR. Remember, good things come to those who wait. So, stay tuned, keep following our blog, and be ready to immerse yourself in the world of virtual reality where new releases promise to reshape the reality as we know it today. Engage, learn, anticipate and let's prepare ourselves for a technologically advanced future where VR will not be a novelty but a norm. Cheers to a virtually real future!
F.A.Q.
<bold>1. What is the current state of virtual reality technology?</bold>
The current state of virtual reality technology is continuously evolving with advances in hardware and software. This includes more interactive experiences, enhanced graphic quality, and better user interfaces.
<bold>2. What new advancements are we seeing in virtual reality?</bold>
There's a rise in standalone VR devices, which do not require a PC or a smartphone. Further, we are also seeing advancements in the integration of virtual reality with artificial intelligence for more immersive experiences.
<bold>3. How is immersion being enhanced in the latest VR trends?</bold>
Enhanced immersion in VR is currently being achieved using realistic graphics, spatial audio, and haptics. These advancements allow users to experience more realistic and intuitive interactions in a virtual environment.
<bold>4. How are VR and AR intersecting in new technological trends?</bold>
With the advent of mixed reality, there's a blend of VR and AR technologies. It enables users to switch between or simultaneously interact with both real and virtual environments.
<bold>5. What are the potential applications of the latest VR technology trends?</bold>
The latest VR trends have diverse applications, ranging from gaming and entertainment to education and healthcare. For instance, it allows virtual simulations for training, interactive learning, telemedicine, and more.