What are the limitations of web applications? This is an ever-growing question among programmers and software developers as new technologies emerge, challenging the boundaries of how reliable web applications can be. Are there any limits to its scope and capabilities, or could it eventually take over the entire software industry? Is web application development heading in the right direction or are there areas that need improvement?
The challenge of developing secure web applications is unfortunately all too real today. As both the volume and sophistication of cyber attacks grows, it is becoming increasingly more difficult to protect applications from vulnerabilities. High profile data breaches have highlighted the need for robust security measures for web applications, with even the most basic applications fall victim to data loss or exploitation. Reports from the Verizon 2019 Data Breach Investigations Report show that there has been a 15.5% increase in web application attacks over the last year, demonstrating a need for greater understanding of the risks involved.
In this article, you will learn about the current limitations of web applications. An overview of the risks involved in data storage, development, and maintenance will be presented, as well as an examination of the current technological and security solutions available. The pros and cons of various development models will be discussed, and most importantly, strategies for implementing effective security measures will be explored.
Finally, the paper will examine potential solutions that offer secure and reliable web applications. Strategies for scaling development, improving security, and future-proofing applications will be explored, and it will offer insight into the steps developers can take to ensure their applications are resilient and remain up-to-date. The aim of this paper is to provide an in-depth look at the challenges of web application development, and the potential solutions available for a secure and reliable user experience.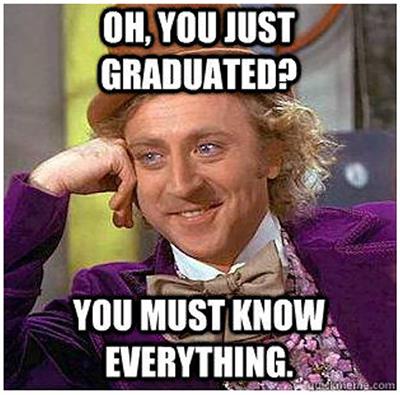 Definitions of Web Applications Limitations
Web applications are software programs that operate on a web server and access information stored remotely. They offer a variety of services to help businesses run more effectively, such as customer relationship management, accounting, and e-commerce. However, like all software programs, web applications have certain limitations.
Security: Web applications are subject to various security threats due to their open nature, including cyber-attacks, data theft, and unauthorized access. To protect sensitive data, web application developers and administrators must implement robust security protocols.
Scalability: Web applications are usually designed to handle a specific number of users or customers at any given time. If the application receives an unexpectedly high number of requests, it may struggle to meet these performance demands, leading to degraded user experience and potential downtime.
Performance: The performance of a web application is limited by the computing power of the server or devices. Slow loading times and unresponsiveness are common problems with web applications due to inadequate server hardware or network issues.
Cost: Web applications can involve considerable financial costs, especially for large-scale projects. Developers may be required to pay for server hardware, software, and hosting services to deploy the application. Maintenance and operations can also create hidden costs.
Compatibility: Web applications must be compatible with a variety of web browsers, operating systems, and devices. Different versions of the same application may need to be developed to ensure compatibility with all these platforms.
Web Application Limitations: Challenges and Pitfalls
Security Threats
Web applications are not without their share of challenges for safe computing and online data storage. The greatest risk lies in the inability of conditions to be perfectly secured, as no system is completely foolproof. Malicious individuals can find techniques to circumvent code and infiltrate web applications to gain access to private data or even disrupt the web site's service. Hackers can take advantage of weak passwords, flawed coding, and other vulnerabilities to break into the system and might steal personal information or software codes that can be used for other applications.
In addition to the threat of data loss, there are also the potentials of malicious programs and digital intrusions. Attackers can use bots, malware, viruses, and other malicious code to disrupt web applications and gain access to private user information, as well as manipulate the content or functionality of a website. Even maliciously-crafted websites can be used to inject malicious programs into a system, and often these can be subject to code injection attacks.
Compatibility and Performance Issues
Web applications can also experience a variety of compatibility and performance issues, as most are designed to run on multiple platforms and browsers. In addition, certain features such as browser plug-ins can affect the overall performance of an application. Improper coding, inadequate server resources, and software incompatibility can lead to slow or non-responsive websites and databases.
Lastly, there is also the issue of suitable architecture. Many web applications are built using a combination of different technologies, such as server scripts, databases, and frameworks. If not well organised and ordered, this can greatly hinder the usability of a web application. Furthermore, certain databases, server languages, and frameworks may not be compatible with each other, making it necessary to use specific platforms that are designed to support them.
Performance Enhancers
Invest in robust security systems to protect user data.
Test applications on multiple platforms and browsers to ensure compatibility.
Be mindful of components used when developing the application.
Identify and eliminate potential technical issues or performance bottlenecks.
Continually review and update the application with the most current security upgrades.
Implement encryption standards to protect user data.
Though web applications have their share of inherent limitations, implementing the right strategies and best practices can help mitigate risks and ensure users experience secure, seamless applications. Adopting a dynamic coding approach, which enables developers to optimize applications as needed, gives them the flexibility and control to develop web applications that meet the changing needs of their users. Furthermore, leveraging existing platforms and utilizing the latest security strategies can help reduce the threat of digital intrusions and ensure websites remain secure and functional.
Identifying Hurdles in Web App Development
Do not copy from an other sources.
What Hurdles Do We Face When Developing Web Apps?
The increasing reliance on web-based technologies has created a huge demand for web applications that can do everything from managing finances to facilitating customer service. However, there are a number of hurdles developers must overcome in order to create successful applications. Security risks, performance constraints, and inadequate designing tools are just a few of the challenges of creating web apps.
An Unpredictable Environment
The web is an ever-changing landscape, and developers must continuously adapt their applications to keep up with the latest trends and technologies. This unpredictability not only complicates the development process but also increases the risk of errors, as developers must ensure the app can efficiently respond to any change. To prevent potential issues, developers must keep a lookout for potential problems and strive to test and maintain the app frequently.
The Demand for Responsive Design
Creating a web app isn't as simple as creating a website. A web app needs to be visually appealing while remaining easy to use. As such, developers must understand how to create an app that looks great while remaining highly functional and responsive on devices of all sizes. Furthermore, they must develop custom views for each device, from small screens to larger desktop displays. Modern tools can help with this process, but developers must still have an eye for design and understand how the app works on different devices.
Avoiding Potential Issues in Web App Design
Critical Role of Web Applications
As technology progresses, web applications are becoming an integral part of our daily lives. This is not surprising, since web applications do a great job of providing convenience and success. However, we often do not consider the potential for problems that these applications can present if they are not built properly. What are the limitations of web applications and what steps should developers take to ensure that they are avoided?
Thinking About Common Issues
As developers consider how to ensure success with their web application, there are certain factors that should be taken into account. For example, the application needs to be secure. The code should be written in a way that prevents evildoers from taking advantage of any vulnerabilities. Additionally, the application must also handle network traffic properly. If the application is too slow or crashes due to too much traffic, it could negatively affect the user experience.
Another issue to consider is scalability. It is important for the web application to be able to handle more users and data over time. Without the proper design, the application could become too slow or crash when additional users try to access it. Additionally, the user interface should be designed in a way that is intuitive and user-friendly. If users cannot figure out how to use your application, they will not give it a chance.
Finally, cross-browser compatibility and accessibility should always be a top priority. The application should work properly on all browsers and device types. Additionally, consideration should be given to providing special capabilities for users with disabilities. Without addressing both of these considerations, the application may not be successful in meeting its intended audience.
Integrating Best Practices
Developers should work to build their applications correctly from the beginning. Understanding the limitations of web applications and integrating best practices is key to creating a successful product. To start, ensure the code is secure so that users are safe when using the application. Test the application with various networks, browsers and devices in order to ensure that the user experience is positive.
When building the user interface, be sure that it presents information in an intuitive way and is easy to use. Prioritizing scalability is essential, as the application will likely need to handle more users further down the line. Utilize techniques such as caching and scripting to make sure the system is robust enough to take on additional computing load.
Finally, do not forget about compatibility and accessibility. Every web application should be tested on browsers and devices representing different platforms and capabilities. Additionally, think about how users with disabilities can access and use the application the same way everyone else can. These users are an important part of the audience and should not be left out.
Thought-provoking question: How can developers ensure the success of their web applications? The answers lies in understanding the typical limitations of such applications and incorporating the highest quality practices into the code and design. If the developer takes the time to pay close attention to these factors, they can drastically improve the chances of their product succeeding in the marketplace.
Conclusion
The web is a powerful platform in today's digital world, enabling access to a wide range of resources, applications, and services. While web-based applications offer many benefits, they also come with several limitations. While some of these issues may be addressed through advances in technology, others are likely to be inherent to the architecture of the web itself. So, what are these limitations and how do they impact the user experience?
This is a thought-provoking question, and one that we intend to explore in-depth on this blog. From technical considerations to the design of user interfaces and user interactions, we will be looking at the different limitations of web-based applications. We'll also be examining strategies for overcoming these problems and taking a closer look at how users are affected.
For now, all we can do is encourage you to stay tuned. New blog posts are released every week, diving deep into the nuances of web-based applications and providing insights into the best practices for using them. If you're interested in learning more about web apps, make sure to follow our blog for all the latest updates and helpful tips.
F.A.Q.
1. What are the potential security risks of web applications?

Answers: Web applications are prone to security risks such as SQL injection and cross-site scripting attacks, which can expose sensitive user data or hijack user sessions. Additionally, web applications may be vulnerable to certain vulnerabilities associated with older applications, such as buffer overflows and session hijacking.

2. What are the limitations of web applications in terms of scalability?

Answer: Web applications can be difficult to scale efficiently due to the limited resources available in shared hosting environments and because of the need to conduct multiple requests across multiple server nodes. As a result, performance of web applications can suffer when load increases beyond a certain threshold.

3. What are the issues with development and deployment of web applications?
Answer: Web applications can require significant time and effort to develop and deploy. The development process generally involves creating the UI, designing the database, and coding the server-side business logic. Once deployed, web applications may require frequent maintenance and updates to ensure security, performance, and compatibility with new technologies.
4. How can web applications be improved in terms of performance?
Answer: Performance of web applications can be improved by utilizing caching techniques and optimizing code for efficiency, as well as by utilizing content delivery networks (CDNs) and web accelerators to reduce latency. Additionally, implementing a robust load-balancing solution can ensure that web traffic is distributed effectively to minimize server load.
5. What are some of the best practices for developing secure web applications?
Answer: It is important to ensure that web applications are properly designed and coded with security in mind. This includes following secure coding best practices, utilizing input validation techniques, encrypting sensitive data, and ensuring that authentication and authorization controls are implemented correctly. Additionally, it is important to monitor web applications for potential vulnerabilities using automated security testing tools.