The facilitation and safekeeping of cyber security for any organization is of crucial importance. There are many questions that need to be asked in order to ensure the cyber security of a system. How can a security system be best secured? What should organizations be doing to better protect their networks? What are the main building blocks for cyber security?
According to the European Telecommunications Network Operators (ETNO), the average cost of data breaches to organizations has risen to more than $3.9 million per incident (Agostino, 2020). As the use of technology and the internet grows, so too do the threats to cyber security. Malicious software, viruses, hacking, phishing and data theft are all serious concerns. Organizations need to take measures to protect their systems, or risk losing confidential information and financial resources.
In this article, You will learn about the different building blocks of cyber security and what organizations can do to ensure their protection. We will explore the importance of security policies, encryption, firewalls, authentication, and detection systems, and how they all work together to safeguard an organization's data. We will also discuss the various ways to mitigate cyber risks, including data backups and regular security updates. Finally, we will look at the development of the current security landscape and discover what the future of cyber security holds.
Through an understanding of the different elements that constitute cyber security, organizations will have a better grasp on how to manage their security risks and prepare for potential threats. With the help of cyber security experts, companies can make sure their networks are adequately protected and are prepared to respond to any eventualities.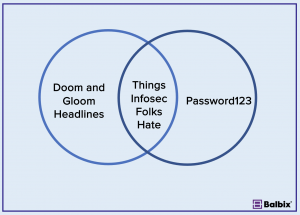 Definitions of Building Blocks of Cyber Security
Cyber Security is an essential concept in modern world and understanding its building blocks is paramount to being able to protect yourself against cyber attacks. The main building blocks of cyber security consists of four key elements: confidentiality, integrity, availability and authentication.
Confidentiality indicates keeping sensitive data secure and away from unauthorized people. It requires using encryption technologies to protect data from unauthorized access or tampering.
Integrity means maintaining accuracy, completeness, and trustworthiness of data. It involves using digital signatures and other technologies to ensure that data has not been compromised or amended in any way.
Availability ensures users can access the necessary data or services whenever they need them. It is important for the networks, websites, and other services to remain up and running efficiently and uninterrupted.
Authentication is the process of verifying a user's identity. It involves implementing various techniques such as multi-factor authentication, biometric technologies, and digital certificates in order to securely identify a user.
Cyber Security – Protecting Your Data From Attack
The Essential Building Blocks of Cyber Security
A Look at the Basic Components
Cyber security is an oft talked and much needed topic in today's digital world. It is important for companies, organizations, and individuals to understand and take steps to protect their data from malicious actors. There are a variety of protective measures that can be implemented on top of a robust cyber security infrastructure. In particular, the following building blocks of cyber security are some of the most critical components in keeping data secure.
Application Security
Application security is an essential component of cyber security, as it focuses on the security of the applications and systems that store data and perform functions. Application security means that applications must be secure on multiple levels, including authentication, authorization, cryptography, and data storage. Furthermore, proper application security should involve static code analysis and security testing to ensure that applications are secure from end to end.
Data Security
Data security is the process of protecting data from unauthorized access, modification, or destruction. It is important to have policies and procedures in place to ensure that data is protected at all times. This can include utilizing secure networks, encrypting data, and using a variety of security software and solutions to help protect data. It is essential that companies take measures to ensure that their data is secure at all times, as a data breach can cause significant harm to an organization's reputation and bottom line.
Network Security
Network security is the process of protecting networks, systems, and data from malicious activity and unauthorized access. This includes implementing access control measures, monitoring networks for possible threats, and performing regular security audits. This includes using firewalls, virtual private networks (VPNs), and intrusion detection systems (IDS) to protect data. Furthermore, network security should also include measures to protect data in transit, such as using encryption and authentication protocols.
User Education & Awareness
The importance of user education and awareness cannot be overstated when it comes to cyber security. It is important for users to understand the threats that they may face in the digital world and to take appropriate measures to help protect their data. Individuals should be aware of the potential dangers of phishing, malware, and other attack methods, as well as the steps that they can take to help protect themselves and their data. In addition, users should understand the importance of utilizing strong passwords, keeping systems and software up to date, and utilizing secure networks.
Tools & Solutions
In addition to the aforementioned building blocks, it is important to utilize tools and solutions to further help protect data and systems. This includes using a combination of firewalls, antivirus software, intrusion detection systems, and encryption technologies to help protect networks, systems, and data. Furthermore, organizations should also make use of technologies such as identity and access management systems to help ensure that user accounts and data are secure.
Conclusion
Cyber security is an ever-present danger in the digital world, and organizations, companies, and individuals must take steps to protect their data and systems from malicious actors. The basic building blocks of cyber security involve understanding and implementing application security, data security, network security, user education and awareness, and utilizing the proper tools and solutions. Together, these components form the foundation of any cyber security strategy.
The Essential Components of Cyber Security
Application Security
Data Security
Network Security
User Education & Awareness
Tools & Solutions
Exploring the Benefits of Cyber Security Strategies
What is the Need for Cyber Security Strategies?
As data and technology become more and more pervasive, so does the risk of cyber attacks. Whether it's an individual or a business, it is essential for both of them to have appropriate cyber security strategies in place in order to protect their data and systems from unauthorized access and malicious use. In today's digital world, where the online presence of organizations and individuals is increasingly essential, cyber security is no longer a luxury or an optional choice. Cyber-crime is big business and getting bigger every day, and the need for effective cyber security strategies is becoming increasingly important.
Identifying Key Building Blocks of Cyber Security
The main building blocks of cyber security include security measures such as authentication, authorization, encryption, intrusion detection and prevention, malware detection and protection, and incident response. Authentication requires the user to provide valid credentials such as a username and password or biometric data before they can access the system. Authorization, on the other hand, requires the user to have permission to access certain data or system resources. Encryption is a method of encoding data so that only those with the correct key can read it. Intrusion detection and prevention systems monitor the system for malicious activity, while malware detection and protection systems look for signs of malicious software or malicious activity on the system. Finally, incident response systems are designed to detect and react to security incidents.
Generating the Best Practices for Cyber Security
There are a number of best practices that can be employed to maximize the effectiveness of cyber security strategies. Firstly, it is important that all users of the system are provided with clear guidance on how to use the system securely. This should include advice on password management, using strong passwords or passphrases, and avoiding links or attachments from unknown sources. Secondly, regular system audits should be conducted to ensure that the security measures are up to date and effective. Thirdly, any suspicious activity should be reported to the IT security team as soon as possible in order to enable them to act quickly and effectively. Finally, all users of the system should be aware of the risks of cyber-crime and should take steps to protect themselves from malicious actors.
The cyber security landscape is constantly evolving, and organizations and individuals must take the appropriate steps to protect themselves from online threats. By implementing robust cyber security strategies, organizations can help to protect their data, systems, and users and ensure that their systems remain secure and reliable.
Evolving Nature of Cyber Security Threats
Evolving Threats to Cybersecurity
As the need for integrated digital solutions continues to grow, so too does the need for robust cybersecurity protocols. Technology advancements have made it easier for malicious actors to gain access to sensitive data, which makes it more important than ever to be aware of evolving threats and the best practices for mitigating them.
Growing Need for Intuitive Cyber Security Protocols
With the ever-changing landscape of technology, it is no surprise that the threats facing cybersecurity are changing as well. Constant technological advances and the increasing sophistication of cybercrime means that organizations must continuously assess and update their cyber security protocols in order to mitigate the risk of attacks. How can companies assess and respond to threats more effectively? To answer this question, it is important to understand the main building blocks of cyber security.
The main building blocks of cyber security are divided into three main categories- prevention, detection, and response. Prevention strategies are concerned with limiting risks before they occur, such as regular systems updates, patching, and using strong passwords and two-factor authentication. Detection strategies focus on finding and identifying threats, such as through the monitoring of activity, scanning for vulnerabilities, and analyzing logs. Finally, response strategies are focused on quickly and effectively reacting to threats and include incident response planning, backup & recovery, and retraining personnel.
Best Practices for Cyber Security Protocols
In order to ensure effective cyber security protocols, organizations must understand the varying threats and devise best practices to mitigate them. Regularly testing and updating systems can help organizations detect and respond to potential threats quickly. Additionally, organizations should stay informed about the latest cyber security threats through news, industry reports, and security advisories. Having security policies in place can also help ensure that personnel adhere to set protocols, as well as establishing email and web filtering policies. Moreover, organizations should ensure that their backups are secure and stored in an accessible location, as this will help minimize damage from an attack.
Finally, it is important for organizations to stay proactive in protecting against cyber threats. This includes training personnel in cybersecurity best practices, implementing software or services that can detect and respond to threats, and engaging in regular risk assessments. By understanding the evolving nature of cyber security threats and utilizing best practices, organizations can better protect their data and assets against malicious actors.
Conclusion
In today's world, where technology is so prevalent and our everyday lives are increasingly reliant on it, the need to stay secure online is paramount. Protecting ourselves from malicious attackers and other digital threats is no small feat. So, what are the main building blocks of cyber security that are necessary to stay protected?
The first and most critical building block of cyber security is a strong and up-to-date firewall and antivirus program. Having an effective firewall will help defend against incoming malicious attacks as well as block unauthorised downloads or access from outside sources. Additionally, regular scans should be done to detect any viruses which may have already been installed on the system. Antivirus programs can help detect, isolate, and remove malicious software from the system.
The second essential step is to practice good online security hygiene. This includes never reusing passwords, using a secure password manager, and regularly checking your accounts for suspicious activity. Furthermore, being vigilant about click-baiting efforts or downloading suspicious files from the internet is something to keep in mind while browsing the web. Finally, keeping your system, software, and antivirus up-to-date will help reduce the chances of system vulnerability.
The importance of cyber security cannot be understated, and these steps serve as the very foundation of a safe digital world. Is it possible to stay secure online without them? Are there even more cyber security measures we should be taking? To stay updated about the latest developments in the fields of cyber security and to read up on best practices, it's best to follow a reliable blog and keep a close eye on all developments. Be sure to watch this space as we keep releasing information about staying cyber secure!
F.A.Q.
Q1: What are the fundamentals of cyber security?
A1: The fundamentals of cyber security are based on the principles of confidentiality, integrity, and availability. This means protecting the confidentiality of data, maintaining its integrity and ensuring its availability for authorized users. In addition, identity and access management, risk management, security architecture and operations, and cryptography are also important components of cyber security.
Q2: What is the purpose of cyber security?
A2: The purpose of cyber security is to protect businesses, organizations, and individuals from cyber threats like malware, spyware, viruses, and data theft. By preventing, detecting, and responding to cyber threats, it is possible to lower the risk of data breach and minimize the impact on organizations and businesses.
Q3: What is risk management in cyber security?
A3: Risk management in cyber security is the process of analyzing, evaluating, and overseeing potential risks associated with the use of information systems and technology. It involves developing strategies and plans to mitigate, control, and prevent the likelihood of future cyber attacks.
Q4: What are the best practices for staying secure online?
A4: The best practices for staying secure online include using strong passwords, two-factor authentication, avoiding suspicious websites and emails, and keeping security software up to date. In addition, it's important to monitor networks for signs of unauthorized access and to be mindful of physical security measures.
Q5: What are the common cyber security threats?
A5: Common cyber security threats include ransomware, phishing, viruses, and denial-of-service attacks. Additionally, hackers can exploit hardware or software vulnerabilities, use social engineering techniques to gain access, or rig malicious content with malware. It is essential for businesses and organizations to stay vigilant and protect against these threats.