Does cloud computing baffles your mind? Are you keen on understanding the trends in cloud computing that are shaping our digital world? Do you want to stay updated and competitive in your industry by incorporating these trends? Cloud computing is a groundbreaking technology that has witnessed significant advancements and adoption in the recent years.
The main challenge emanating from cloud computing is the security and privacy of data. According to a report by McAfee, approximately one in four companies using cloud storage has experienced data theft. The Cloud Security Alliance further underscores this problem, citing that 73% of organizations find security to be the biggest hindrance in cloud adoption. However, the benefits of cloud computing are undeniable, prompting the need for effective solutions to combat this issue. Solving the data security problem in cloud computing would amount to increasing trust in cloud solutions, further fostering its adoption and the development of more cloud-based solutions.
In this article, You will learn about the prominent trends in cloud computing that you should be aware of. These trends revolve around the evolution of cloud services and solutions, the advent of hybrid cloud, edge computing, and the increased relevance of Artificial Intelligence (AI) and Machine Learning (ML) in cloud computing.
This article will also delve into the solutions being proposed and adopted to tackle the data security challenges in cloud computing, including advancements in encryption technologies, threat intelligence, and tighter access controls. Insight will be provided into how these solutions can be implemented to secure cloud infrastructures.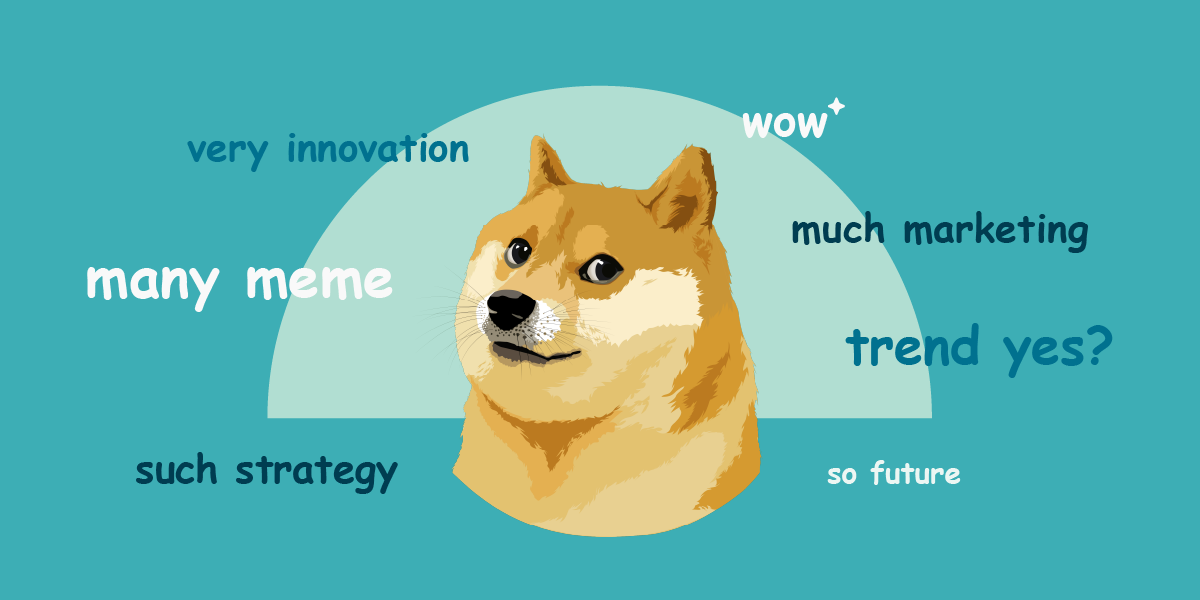 Definitions of Popular Cloud Computing Trends
1. Hybrid Cloud: This is a computing environment that combines public and private cloud by allowing data sharing between them. It provides businesses with greater flexibility for data deployment.
2. Multi-Cloud: This is the use of more than one cloud service from different providers. It reduces the risk of data loss or downtime due to localized component failure.
3. Quantum Computing: This is a new trend in technology that uses quantum bits, which can be both zero and one at the same time, providing super-fast computing speeds.
4. Edge Computing: This refers to data processing power at the edge of a network instead of holding that processing power in a cloud or a central data warehouse.
Unlocking the Power of Quantum Cloud Computing: It's More Than Hype
Increased Adoption of Hybrid Cloud Computing
One of the most prominent trends in the current cloud computing revolution is the increased adoption of hybrid cloud solutions. Businesses are gravitating towards combining public and private clouds to create a flexible, scalable, and cost-effective IT infrastructure. According to a recent survey by Flexera, a software management company, 93% of enterprises have a multi-cloud strategy, proving its increasing popularity.
Hybrid cloud computing integrates business processes and delivers robust cloud solutions that contribute to improved business agility. The seamless integration of private and public clouds enables businesses to manage workloads more efficiently, increase their operational efficiencies, and ensure data security. Additionally, hybrid cloud solutions allow companies to shift their focus from managing IT infrastructure to driving innovation and growing their core business.
The Rise of Artificial Intelligence and Machine Learning
The cloud computing landscape is witnessing a significant transformation with the rise and integration of Artificial Intelligence (AI) and Machine Learning (ML) technologies. AI and ML are potent tools giving businesses the capability to analyze data in real-time to make better, quicker decisions, and predict trends and outcomes. As per a Deloitte report, 55% of organizations now adopt AI technologies in some form, a dramatic increase from a mere 17% in 2017.
AI and ML integration into cloud services are creating intelligent solutions that automate business processes, detect anomalies, predict outcomes, and improve customer experiences. Leveraging AI and ML in the cloud enables the development of robust predictive systems that provide valuable insights drawn from large volumes of data.
Edge Computing: Edge computing is another major trend that is reshaping the future of cloud computing. It involves processing data near its source rather than transmitting it to a centralized data center, reducing latency, improving real-time data processing, and enhancing customer, business user, and machine experiences.
Serverless Computing: The serverless computing trend is gaining momentum in the cloud computing world. It allows developers to focus on their applications without worrying about the underlying infrastructure or the need for server management. It offers high scalability, flexibility, and more effective resource utilization.
Cloud Security: With the widespread adoption of cloud technologies, security has become paramount. Companies are now investing heavily in advanced security measures, ensuring compliance and protecting sensitive data.
These trends are not only propelling the cloud computing revolution but also driving a new era of business innovation and efficiency. Amid the fast-paced digital transformation, staying abreast of these trends is pivotal for businesses to defend against potential threats, stay competitive, and unlock new opportunities.
Exploring Serverless Paradigm: The Next Big Leap in Cloud Computing Revolution
A Question of Multiplicity: How Much Can Hybrid Clouds Handle?
How many types of clouds do businesses require for optimum functionality? In the current digital landscape, the answer points towards a growing trend – hybrid cloud computing. Hybrid clouds utilize both private and public clouds, according to the specific needs of the business. While private clouds offer higher security and control, public clouds are more economical and scalable. With hybrid cloud computing, companies can keep confidential data in a private cloud while using a public cloud for hosting applications that use this data. This setup optimises costs while ensuring security and compliance.
The Silent Bottleneck: Data Localization and Regulatory Constraints
The trailblazer of cloud computing trends is not without challenges. Data localization is becoming a massive roadblock. Localization laws and regulations often require companies to store data on local servers in the user's country. Such policies fragment the data and pose new challenges to the cloud computing field, impacting how products and services are delivered. As we move forward, companies must adapt their cloud strategies to stay compliant while maintaining efficient operations. It's a tough nut to crack but one that many corporations are beginning to navigate wisely.
Best Practices with Innovative Approaches
Many organizations have found inventive solutions to these barriers by integrating emerging technologies into their cloud systems. Take Deutsche Bank as an example; they have partnered with Google Cloud to transform their banking services while complying with European data privacy laws. They're achieving this by integrating Google's public cloud with the bank's built infrastructure. Microsoft's Azure Stack is another case in point. It enables businesses to run an instance of the Azure cloud in their private Datacenter, resolving data localization issues. Businesses worldwide are thus adjusting to these trends, making strategic use of hybrid models and innovation to make the most of what cloud computing offers.
Decoding Hybrid Cloud: The Seamless Integration of Public and Private Cloud Services
The Profound Impact of Evolving Technologies
Can we ever envision a period when we aren't inextricably entwined with technologies that harness the potential of the cloud? Managing and processing massive amounts of data in real-time has become the new norm, minimizing latency, and achieving unmatched efficiency. Multicloud strategies are now integral to the majority of enterprises, providing a flexible framework to tap into the best of various cloud services. The harmonious coupling of AI (Artificial Intelligence) with cloud computing is unlocking powerful analytics, automating processes, and delivering personalized services. All this while, Quantum computing integration offers immense possibilities for the future of cloud.
Acknowledging the Core Challenges
Despite the fascinating technological progress, the paradigm isn't without its set of complications. Data security stands tall as one of the paramount hurdles. In an era witnessing an alarming rise in cyber threats, companies are perpetually on the edge. Data confidentiality, integrity, and accessibility are ever-persistent issues. Implementing end-to-end encryption without compromising on the efficiency of cloud services remains a daunting task. There is also the complexity of working across multiple platforms. Integration with external systems, real-time data synchronization, and keeping the technology stack updated are ongoing challenges. Overcoming these obstacles forms the bedrock for successful cloud implementation.
Lessons from Stellar Performances
There's always wisdom to be found in the actions of the leading players. Google Cloud's Anthos, a platform that lets you run applications anywhere, is an excellent example of embracing the multi-cloud approach. It provides a consistent development and operations experience for cloud and on-premise environments, making transitions seamless. Amazon's AWS too is leading the way by integrating quantum computing technologies like Braket into their services. On the security front, Microsoft Azure is providing advanced threat protection with its Azure Security Center, which leverages AI to detect and block malicious activity. These success stories offer valuable lessons: the importance of flexibility, future-readiness, and a relentless focus on security in the world of cloud computing.
Conclusion
Have we considered the magnitude of the shift in business dynamics that these advances in cloud technology might bring? The developments mentioned in this article, such as edge computing, quantum computing, and the rise of as-a-service marketplace, present businesses with exciting and unprecedented opportunities. These trends aren't just tech upgrades, they are potential game-changers. Edge computing can revolutionize how data is handled by minimizing latency, while quantum computing could redefine our perceptions of processing capabilities. Furthermore, the rapid growth of the 'as-a-service' market indicates an industry wide shift towards efficiency and specialization, dispensing much needed resources through accessible platforms.
We invite you to remain updated with us as we explore these trends further in our upcoming articles. As industry enthusiasts, it's crucial to be informed about the trajectory of cloud computing, as these movements set the tone for the future of business. Being at the cutting edge of technology can provide a competitive advantage, it's important to stay aware and alert to new changes. Be assured, the insights and analysis provided on this blog are designed to help you understand the complexities and possibilities of the tech industry.
As we continue to delve into the world of cloud computing, we will certainly be discussing new trends, scrutinizing the advanced technologies, and offering seasoned perspectives. We intend that this exploration will not only enlighten but also equip you with the knowledge to leverage these trends for your business or enterprise. Until then, enjoy the ride on this magnificent cloud of innovation, eagerly anticipate the future, because it's unfolding right here. Let's meet in our next post, where we delve deeper into the intriguing world of cloud computing trends.
F.A.Q.
1. What are the current trends in cloud computing?
The current trends in cloud computing include the increasing utilization of hybrid cloud solutions, and the rise of Artificial Intelligence (AI) and Machine Learning (ML) in cloud technology. Additionally, the adoption of Serverless computing, Quantum computing, and increased investment in cloud security are gaining traction.
2. Why is there a surge towards hybrid cloud solutions?
Organizations are leaning towards hybrid cloud solutions as they provide the benefits of both private and public clouds. They provide the security of private clouds and the scalability of public clouds, thus ensuring both performance and cost-effectiveness.
3. How are AI and ML transforming cloud computing?
AI and ML are reshaping cloud computing by enabling more efficient data analysis and insights. They automate complex tasks and processes, leading to increased productivity, cost savings, and more accurate and faster decision-making.
4. What are the benefits of serverless computing?
Serverless computing allows developers to write and deploy code without worrying about the underlying infrastructure. It enhances operational management, drastically reduces costs as you pay only for the consumed services, and ensures faster release cycle.
5. Why is cloud security gaining more importance?
With the increasing amount of sensitive data being stored and processed in the cloud, robust cloud security has become crucial. It helps protect data, supports regulatory compliance, protects user's privacy, and secures both internal and customer's information against threats.