When it comes to web development, HTML is one of the most important languages to master. HTML is widely used by developers, but it is also used by web designers when creating webpages. But is it worth the effort to learn HTML? In this article, we will explore the pros and cons of HTML and determine if it is a worthwhile skill to acquire.
The first question to consider is: what advantages does HTML offer over other languages? Are there advantages in using HTML as opposed to other web development languages? How does HTML compare to other frameworks, such as WordPress or Joomla?
To answer these questions, we must first understand the role of HTML in web development. HTML is the language that is used to structure content on a website. It is the foundation upon which webpages are built, and it provides the structure for the rest of the code. Because HTML is so widely used, it is vital for developers to have a basic understanding of HTML in order to be able to make sense of the code.
In this article, you will learn about the advantages and disadvantages of using HTML. You will learn how HTML compares to other languages, and which web development frameworks are best suited for your particular needs. Finally, you will explore how HTML can be used to create dynamic websites and how to use it in tandem with other languages. By the end of this article, you should have a good understanding of the advantages and disadvantages of HTML and be more confident in your ability to use it effectively.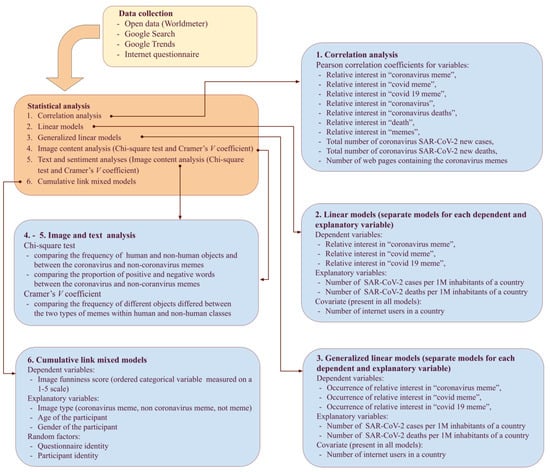 Definitions of HTML
HTML stands for Hyper Text Markup Language. It is a markup language used to create and structure webpages. It is important for creating content on the internet, and for editing and displaying data within web browsers. The language uses tags to define different sections of a web page, such as a header, text, image, and more. HTML also allows for the customization of a page using CSS, which stands for Cascading Style Sheets.
Using HTML, the user can create an interconnected network of webpages and link them together to create a website. The language also allows for the integration of video, audio, and other media through the use of media elements. HTML provides a structure for creating media-rich, interactive webpages.
When it comes to the pros and cons of HTML, the pros generally outweigh the cons. The language is quite easy to learn and use, even for those with very basic coding experience. It is also a standardized language, which makes it easier for web browsers to render the content correctly and consistently. Additionally, HTML is extremely versatile and supports a wide range of media elements.
The cons of HTML include the fact that it is a markup language, which requires a basic understanding of the language in order to create complex webpages. Additionally, certain elements of HTML can be difficult to translate into different languages, which can make creating international websites more difficult. Furthermore, HTML requires the use of computer code in order to create a web page, which can be intimidating to those just starting out with web development.
The Perks of Using HTML
The Perks of Using HTML
Welcome, ye lovers of the web design. Are ye enthralled by the prospect of creating an extraordinary website? Then HTML stands out as your crowning glory. As an Hyper Text Markup Language, HTML will be the bridge that connects your eye-catching design and the vast ocean of users accessing the site. And so, let this hour mark our unite to unravel the wonders of HTML and its many benefits.
Advantages of using HTML
Eager to know of the boon that HTML offers? Worry no more, for its various advantages are about to laid before you.
First and foremost, HTML is incredibly easy to use. Being based on a plain-text system, HTML is easily understood and learnt, even by those with no prior HTML knowledge. HTML is also a very versatile language, capable of creating multiform styles. Whether its the font, the image or the layout, HTML is the key to unlocking the full potential of your website.
Additionally, HTML is also incredibly reliable. With elements like CSS or JavaScript improving its potential, HTML is reliable, easy to use and has the flexibility that designers desire. As a result, HTML code can be successfully used on all major web browsers. Additionally, with HTML also comes the assurance of constant updates that ensures the safety of your website.
Disadvantages of using HTML
Though it is seemingly a panacea, HTML does have some minor setbacks.
Most notably, HTML requires regular attention to keep your website up-to-date with the newer versions. Outdated HTML can reduce speed and security of a website and can also disrupt the design. Additionally, as HTML is mainly used for designing static webpages, animating on a website can be a little tricky. Also, HTML requires a lot of experimentation and coding, which can become complex and time consuming. This is especially true for those novice coders.
Although HTML does have some minor downsides, they are far outweighed by its many benefits. Before we conclude our journey, here is a list that outlines the main opportunities HTML provides:
Easy to use and understand.
Can create a variety of layouts.
Reliability.
Regular updates.
Compatibility for multiple browsers.
In truth, HTML is the foundation of modern web development. It is an essential tool for creating a website – modern, stylish and above all, reliable. Have no fear of the unfamiliar and go forth and explore the rich potential of HTML.
The Disadvantages of HTML
Losing Control of Design
HTML, or Hypertext Markup Language, is the building block of all webpages. And while it is a fundamental tool for website design, it is by no means the most powerful or flexible for the job. The main problem with HTML is that it does is limited in its scope, and can only be utilized to create fundamentally basic designs. If web creators want a more aesthetically pleasing, innovative look to their offerings then they will need to use more advanced tools, such as CSS.
Ease of Use Can Lead to Complacency
On the other hand, HTML is a very easy language to master, and so can be used to quickly and effectively create an online presence. This can lead to website designers growing too complacent with their HTML pages, failing to create anything truly innovative or exciting as they fall back on the same basic designs year in and year out.
Creating Effective Designs
It is possible to create attractive, effective HTML designs as long as care and effort is put in. However, it requires the utilization of all the features HTML has to offer, as well as some basic knowledge of design aesthetics. For example, think carefully about the font type and size, in addition to the color scheme or background images. Furthermore, the organization of content is essential in making sure visitors are immediately presented with the most important information. Coding in such a way that the page displays well on all device size is also beneficial.
Some best practices to consider when making a website with HTML are to always take the extra time to tidy up the page's code, as a clean presentation will make designs easier to produce and debug. In addition, opting for the latest version of HTML and employing validator services to test the code on a regular basis will help create a website of the highest quality. Finally, pay close attention to the loading times, as a slow page will only turn away potential visitors.
Creating attractive, functional websites is possible using HTML, however it requires taking the time to fully understand every aspect of the language and create attractive, dynamic designs that go beyond the most basic offerings and corporate templated websites. Taking this extra effort to utilize HTML correctly can be beneficial in creating an impressive, professional and memorable online presence.
Making the Best of HTML
Making the Best of HTML
It's no secret that HTML is one of the foundational coding languages that many web developers rely on to bring websites to life. But like many things, HTML has its pros and cons when it comes to website development. What is the best way to use HTML to bring a website to life?
What Are the Benefits?
HTML provides several advantages to both developers and those that view websites. For starters, HTML is fairly easy to learn and use, making it suitable even for those without extensive coding experience. Furthermore, HTML is highly reliable and straightforward, allowing developers to quickly build out the structure and design of websites. HTML also helps with SEO, making it easier for websites to reach larger audiences.
What Are the Drawbacks?
On the flip side, HTML does have its drawbacks. For instance, HTML is not the most ideal language to use if one wants to accomplish complex and dynamic tasks. Beyond this, HTML can be challenging to maintain since any changes made to the code may affect several different pages and sections of the website. Additionally, HTML does have a higher risk of security concerns due to its open-source nature.
So when it comes to developing websites, the question is: how can one best utilize HTML to create effective, reliable, and secure pages with as little hassle as possible? The trick is to identify the specific tasks you are trying to accomplish, and develop a system that integrates HTML while minimizing its drawbacks.
One way to do this is by developing frameworks that use HTML, CSS, and JavaScript. This will greatly reduce the amount of development time needed while also increasing security by limiting the amount of HTML code that must be written. In addition, developers should take advantage of HTML elements such as tags, attributes, and variables in order to more easily access and modify website data.
Another way is for developers to make use of all the tools and resources available to them. This may include using libraries, plug-ins, and software that will help automate the process and reduce error-prone manual coding. Lastly, developers should strive to stay up to date on best practices in the industry as this can greatly reduce the time needed to build out a website.
At the end of the day, HTML remains a valuable part of website development. Whether building a website from the ground up or making small changes, understanding the pros and cons of HTML can help developers make the most of this coding language. Through frameworks, automation, and best practices, developers can take advantage of all that HTML has to offer.
Conclusion
The question of whether to use HTML has been a controversial topic, and one that requires a careful consideration. HTML stands for Hypertext Markup Language and is essentially the coding language that many websites are built on. This is why it is so important when making the decision about whether or not to use HTML for your website. So what are the pros and cons of HTML?
One of the primary advantages of using HTML is its flexibility. It is a language that is constantly being updated and improved upon, meaning that as web development evolves, HTML is right there with it. This is great news for websites that wish to stay up-to-date, while still having the ability to control how their content is presented. Additionally, HTML is widely supported across most web browsers, meaning that users have an easy and consistent way of viewing the website's content.
Conversely, there are some potential downside to using HTML as well. In particular, HTML can be complicated and time-consuming to learn. Without a solid understanding of the language, creating a website from scratch can be a difficult, if not impossible, task. For this reason, many websites choose to use a pre-made HTML or content management system. While these systems are more user friendly, they can limit the range of options available to the website, as they usually cannot be modified.
At the end of the day, it is important to ask yourself how much control and flexibility you want to have over your website. If you don't mind a bit of a learning curve, then HTML is an excellent choice. On the other hand, if you're looking for a quick and easy solution, then using a pre-made system may be the best route. Either way, be sure to keep checking out our blog for the latest updates and releases. Without a doubt, HTML is an important coding language that will only continue to grow and improve in the years to come.
F.A.Q.
1. What is HTML?
Answer: HTML stands for HyperText Markup Language. It is a code language used to create webpages, and is one of the core technologies used to interpret web content.
2. What are the advantages of using HTML?
Answer: One of the major advantages of HTML is that it is easy to learn and use, making it a great starting point for a beginner coder. It is also highly compatible, as most web browsers are designed to read and interpret HTML code.
3. What are the drawbacks of HTML?
Answer: HTML can be limiting when it comes to creating more complex features and functionality. To accomplish many of these tasks, HTML can be combined with other coding languages such as JavaScript or CSS.
4. How do I write HTML code?
Answer: Writing HTML code requires a text editor, such as Notepad or TextEdit, and knowledge of certain coding syntax. To add more specific formatting such as special characters or images, additional HTML tags are often necessary.
5. Where can I learn more about HTML?
Answer: There are numerous online tutorials, as well as books, on HTML available. W3Schools offers a comprehensive tutorial of HTML syntax, as well as practice exercises. Additionally, many forums exist to connect coders and offer answers to coding questions.