Are hybrid mobile apps the way to go? What advantages do they offer in comparison to native apps? And what kind of drawbacks may arise from such a decision?
Modern technology is developing at an incredible rate, and often has a capacity to revolutionise the way we do things. Mobile applications are no exception here, and in recent years, hybrid apps have become increasingly popular. But, what exactly are hybrid mobile apps, and are they really worth investing in? These are just some of the crucial questions that people may face when considering their mobile app options.
When deciding to invest in a mobile app, it can be difficult to know which is the best option for your business. An important factor to consider when making this decision is the pros and cons associated with each type of app. Native apps, for example, have traditionally dominated the market, as they are developed for and optimised for use on a particular platform. However, hybrid apps are becoming increasingly popular due to their ability to target both iOS and Android platforms simultaneously, while also offering the ability to create content and updates quickly.
In this article, you will learn about the different aspects of hybrid mobile apps, including their advantages and drawbacks, why they may be preferable to native apps, and what actions to take if you decide to opt for a hybrid mobile application. Furthermore, we will look at the opinions from industry experts and examine some of the most successful hybrid apps used by renowned brands.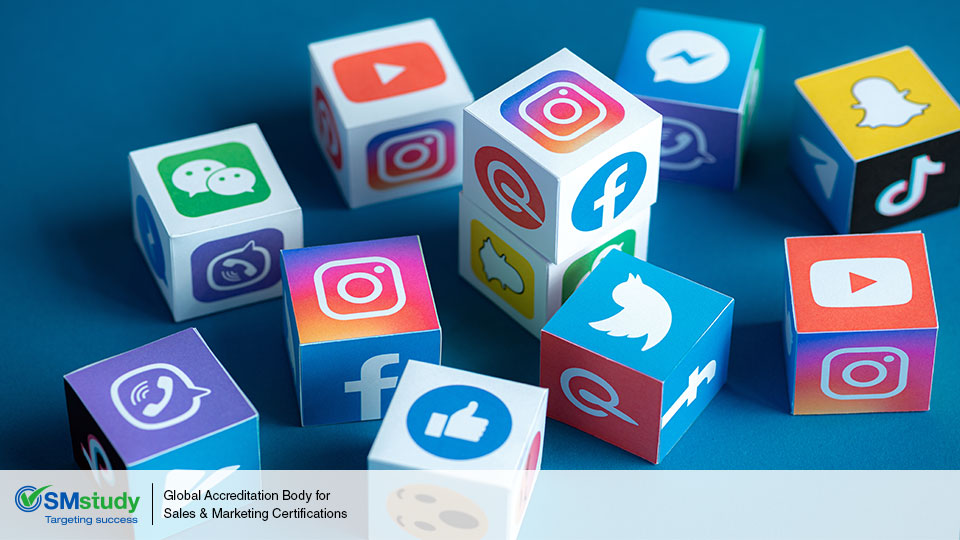 Definitions
A hybrid mobile app is a software application that combines elements of both native mobile applications and web applications. Hybrid apps are built using common web technologies such as HTML, CSS, and JavaScript, and can be deployed across multiple platforms.
The advantages of hybrid mobile apps include the ability to build cross-platform applications quickly and cost-effectively. Hybrid apps require only a single code base, and can be deployed to multiple platforms, including iOS, Android, and Windows Phone. Furthermore, hybrid apps can still be integrated with device-specific features, such as camera, accelerometer, and GPS, allowing users to access the full feature set of the device.
The downside of hybrid apps is that they can be slower to load and lack the native performance of a native mobile app. In addition, hybrid apps may require additional development effort to ensure compatibility across multiple platforms, and may not be able to leverage all of a device's features.
Both native and hybrid apps each come with their own set of advantages and disadvantages, and it's important to consider the needs of your target audience when deciding which approach to take. If you need to consistently provide your users with a smooth, device-specific experience, you should go for a native app. On the other hand, if you need to quickly build a single application deployed across multiple platforms, you should consider using a hybrid app.
Hybrid Mobile Apps – What To Expect?
Hybrid Mobile Apps – What To Expect?
Pros of Hybrid Mobile Apps
When it comes to mobile applications, hybrid apps are the newest and most popular option. Hybrid apps are built using a combination of different programming languages, like HTML, CSS, and JavaScript, so that they can run on both Android and iOS devices. Hybrid apps are often faster and cheaper to develop than native apps, making them an attractive choice for businesses looking to build their own mobile application.
Cheaper: Hybrid apps are typically cheaper to develop compared to native apps because they're not written specifically for a particular platform.
Faster: Hybrid apps can be developed quicker than native apps because they rely on a single codebase.
Cross-platform: Hybrid apps can be used on multiple platforms, so businesses don't need to develop multiple versions of their app for different operating systems.
Cons of Hybrid Mobile Apps
While hybrid apps have many advantages, they also have some drawbacks. The most important thing to consider is that hybrid apps are built around web technologies, which can cause certain features to be difficult or impossible to implement. Additionally, since hybrid apps rely on a web-view to run, they can be slower and less responsive than native apps.
Performance: Hybrid apps can be slower than native apps because they rely on a web-view to run.
Features: Certain features are difficult or impossible to implement using a web-view, including native hardware features like the camera or GPS.
Design: Hybrid apps need to conform to the look and feel of the platform they're running on, so they may not look as sleek or professional as a native app.
Overall, hybrid mobile applications have both advantages and disadvantages. They are a great solution for businesses that need to develop an app quickly and cheaply, but may not be the best choice for more complex applications or apps that need to access native hardware features. Before deciding which type of app to develop, businesses should evaluate their needs and determine if a hybrid app is the right solution for them.
Digging Deeper Into Pros and Cons of Hybrid Mobile Apps 
Pros of Hybrid Mobile Apps
In the modern world, it is no secret that hybrid mobile apps can offer many benefits to businesses and developers. One of the most notable benefits of hybrid mobile apps is that they are often quick and relatively easy to develop. Hybrid mobile apps can be developed using a combination of different technologies, such as HTML5, CSS3, JavaScript, and native SDKs. This enables developers to use parts of existing code across multiple platforms, allowing them to develop a single mobile app that will function in multiple operating systems, like iOS and Android.
With fewer resources needed for development, the cost of hybrid app development can be substantially lower than native app development. Likewise, developers can often use one codebase for multiple apps, instead of needing to create dedicated code for each app. This can help developers save both time and money, and could also potentially reduce the time needed to market the app.
Cons of Hybrid Mobile Apps
Despite the advantages that hybrid mobile apps can offer, there are also some downsides. One of the biggest issues with hybrid apps is that they do not always perform as well as native apps. Ultimately, hybrid apps tend to perform "sluggish" compared to native apps, and can also suffer from poor performance in regards to UI animations and touch events.
This performance issue can be of particular concern to users, as it can reduce the user experience. Similarly, hybrid mobile apps often suffer an issue known as "code bloat". This can happen when existing code needs to be adapted for multiple platforms, resulting in a "bloated" codebase, thereby further reducing performance.
In addition, hybrid apps can have difficulty with incorporating platform-specific features, such as deep linking, and other 3rd party tools or SDKs. As a result, developers often struggle with taking full advantage of the platform, or risk running into unforeseen issues and compatibility problems.
Best Practices for Hybrid Mobile Apps
For businesses and developers who want to make sure that their hybrid mobile app is going to perform optimally, there are some best practices that they should consider. For example, it is important to ensure that the correct frameworks are being used. Additionally, the development team should also monitor the codebase regularly to reduce the risk of bloat.
Likewise, the development team should also consider testing a few different "hybrid" approaches to see what works best. For instance, developers may opt for a fully hybrid app, where the code is suitable for multiple platforms, or they could decide to create a "web-wrapped" native app, where the web code is wrapped in a native app. Testing different approaches often helps developers to ensure the best user experience.
Finally, developers should take advantage of several automation tools to help reduce time, as well as various performance tools, such as profilers, to identify any potential issues with their hybrid app. Doing so can help to ensure that developers create a hybrid app that is free of issues, and robust enough to perform optimally on multiple platforms.
Rethinking the Decision – Should You Go for Hybrid Mobile Apps?
Rethinking the Decision – Should You Go for Hybrid Mobile Apps?
Developers must make strategic decisions when it comes to building mobile applications. There are many viable solutions, each with their own characteristics, and one of the oft-contemplated options is the hybrid mobile app. How does this approach to mobile development stack up?
Evaluating the Pros and Cons of Hybrid Mobile Applications
Does a hybrid mobile app make sense as part of your development strategy? To answer that question, let's evaluate the pros and cons of this approach.
Firstly, the main benefit of a hybrid mobile app is that it drastically reduces the time and cost of building an application. Since hybrid apps are usually built with the same code, developers don't have to build different versions of the software for every platform. This is especially true for Android and iOS apps, which need to be built and maintained using separate languages and frameworks. By using a hybrid app, it's far faster to develop a working mobile solution for multiple devices.
A key disadvantage, however, concerns user-experience. By their very design, hybrid mobile apps need to target multiple devices and platforms. As a result, there's potential for the app features and user-interface to become somewhat watered down and lacking in distinction. Because a single interface needs to support the varied features of each platform, users may find that it lacks the interactions which would otherwise be present in a suite of native apps.
Testing and Performance a Secondary Consideration
Other factors to consider include the nature of testing and maintenance. Some developers may worry that a hybrid app could potentially require more complex and costly testing, since the software has to be more rigorously monitored for compatibility across multiple platforms. In reality however, modern hybrid development tools greatly reduce complexity and cost.
When it comes to performance, this is another field of concern for some developers. Hybrid apps are usually built using web technologies, such as HTML5. With an eye on capability, this isn't necessarily as prone to performance problems as often prophesied. Mobile hardware is improving all the time, with more powerful options now commonplace in the market, which means hybrid apps won't necessarily deliver subpar performance in terms of speed and responsiveness.
Assessing Your Mobile Development Needs
Overall then, it's important that developers consider their individual mobile development needs before committing to a particular approach. Hybrid apps won't be the right option in all cases, but there are different tools and resources available which can help optimize a hybrid approach for more complex apps.
At the end of the day, it's a matter of choosing the right strategy for your team and their development needs. In some cases, such as those involving tighter budget and timeframe restrictions, a hybrid approach might be the best decision.
Conclusion
At the end of the day, the decision to use hybrid mobile apps comes down to the individual and their specific needs. After all, a hybrid mobile app will not be the right solution for every situation and should be carefully considered before being implemented. So, what kind of mobile app will be best for your project? That's a question only you can answer.
As mobile technology continues to advance and become more sophisticated, the possibilities for utilizing hybrid mobile apps will only continue to grow. It is exciting to consider the potential of these apps and how they could increase user engagement and productivity for any given business. In the near future, we may see an even greater number of businesses, including those in industries such as healthcare and finance, that are taking advantage of hybrid mobile applications.
As developers and users alike strive to find the most effective and efficient technologies to best suit their needs, the debate surrounding hybrid apps is sure to continue. What do the future holds for the use of hybrid apps? Are there significant advantages or significant drawbacks to using them? These are questions to keep in mind as more of these apps are developed and put to use. To learn more, be sure to check out our blog for the latest updates and thoughts on this ever-evolving field. So, stay tuned and see what the future of hybrid mobile apps has in store!
F.A.Q.
What is a hybrid mobile app?
A hybrid mobile app is a combination of a web-based application wrapped inside a native app. It uses HTML5, JavaScript and CSS to deliver functionality across all platforms. Additionally, it can be installed from an app store just like a native app.
What advantages does a hybrid mobile app have?
The main advantages of hybrid mobile apps are cross-platform support, faster development time, greater cost-effectiveness, and easier maintenance. Additionally, hybrid mobile apps offer improved performance and compatibility with the latest web technologies.
What are the disadvantages of hybrid mobile apps?
The main disadvantage of hybrid mobile apps is performance. Hybrid apps are usually slower and less responsive than native apps. Additionally, hybrid apps may not be able to take full advantage of device-specific features.
Are hybrid apps secure?
Hybrid apps offer the same levels of security as native apps. The webview components in hybrid apps must be securely coded, to prevent any malicious substitution or modification of web content. Additionally, developers must implement secure authentication mechanisms for data exchange.
What are the primary use cases for hybrid mobile apps?
Hybrid mobile apps are best suited for situations where the majority of the app's functionality will be consistent across all platforms. Additionally, hybrid apps are particularly useful for enterprise apps, where it is important to provide a consistent user experience across different devices.