Amid fickle changes in technology, one of the newest and trending topics is the "Internet of Things" (IoT). What is the Internet of Things, and what are the benefits and risks? How are we protected from the security risks it carries? What are the ethical implications?
The Internet of Things, or IoT, is an interconnected network of physical devices, digital machines, and objects embedded with sensors, software, and other technologies that allow them to collect and exchange data. This has grown over the last decade from a few dozen connected devices to billions of connected devices, creating a complex system of networks across physical and digital environments. This creates an environment of data-centricity (Palmer and Seal, 2018; Scott, 2019). In this environment, the capacity to harvest, process, analyze, utilize, and share data is the key to unlock new opportunities for users.
The potential applications of IoT solutions are vast and have tremendous potential for revolutionizing many sectors and industries, including healthcare, transportation, retail, manufacturing, and home automation. With the increasing deployment of Internet-connected devices, more data will become available to power the analysis, innovation, and insights needed to deliver personalized experiences for users (Mayer-Schönberger and Jafari, 2019). However, with this growth, the risks associated with security and privacy must be addressed.
In this article, you will learn about the potential of the Internet of Things. Moreover, we will examine both the pros and cons, including privacy and security concerns. We will explore the current measures taken to protect against potential risks and suggest additional measures that should be implemented to mitigate them. We will also examine the ethical considerations of the IoT and how it is impacting our lives, our data, and our future.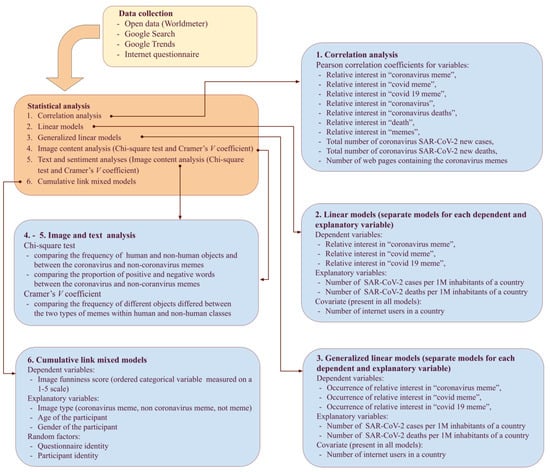 Definitions
The Internet of Things (IoT) is a term used to describe a network of connected objects that can exchange data with each other. These objects, which include any type of device capable of being connected to the Internet – from a washing machine to a car – are embedded with sensors and other software that allow them to communicate with each other and the outside world.
Connectivity: IoT devices can be connected together, often wirelessly, so that they can communicate with one another and share data. This enables them to share data quickly and interact without the need for human intervention.
Data: IoT devices can collect and analyse data from their environment, allowing them to make decisions about how to react or adapt to changes. This data can then be used by businesses or other organisations to gain valuable insights.
Analytics: By collecting and analysing data from IoT devices, organisations can gain insights into customer behaviour and preferences, as well as carrying out predictive analytics to help make decisions about future strategies and plans.
Security: Security is a key priority for IoT networks, as data passed between connected devices could be vulnerable to attack. Companies need to ensure that their IoT networks are secure and that devices are secure and password-protected to prevent data being accessed by malicious parties.
Benefits: The main benefit of the IoT is that it offers companies the ability to reduce energy consumption, automate processes, and gain insights into customer behaviour. The network of connected devices can also provide real-time alerts when something needs attention, allowing companies to act quickly and efficiently.
Drawbacks: There are some drawbacks to the IoT, including the security risks mentioned earlier, as well as potential privacy issues. As connected devices become increasingly popular, more and more data is being generated, making it difficult to ensure data safety and keep organisations compliant with data regulations. Additionally, the cost of connecting and maintaining devices can be prohibitively expensive for some companies.
The Benefits and Drawbacks of the Internet of Things
The Benefits and Drawbacks of the Internet of Things
The Amazing Upsides of an IoT-Driven World
The Internet of Things (IoT) has ushered in a new era of interconnectedness. The possibilities and benefits of a society in which devices are able to communicate with one another seamlessly are unrivaled. Smart sensors and smartphones allow users to control their own physical environments with the mere wave of a finger. We can now access extensive databases to quickly access information and create an overwhelmingly rich atmosphere of real-time data.
One of the hallmark advantages of the Internet of Things is the ability to monitor complex processes with ease. Industry and corporations are finding that having the ability to track and adjust product manufacturing and transportation processes in real-time opens the door to ever greater levels of efficiency. This can be a major boon for business owners who want to maximize productivity and streamline their processes. Additionally, within the realm of healthcare, the IoT allows for remote monitoring of patients and vital signs. This can drastically reduce the costs associated with traditional medical monitoring and provide patients with more immediate and reliable feedback on their own health.
The IoT even has the potential to help protect the environment. Many companies are intent on reducing carbon footprints and energy consumption. With the help of smart sensors, companies can easily maintain a constant stream of data that can not only identify energy waste but also provide targeted solutions. With the IoT and its data-driven capacities, there is a real potential for improving global sustainability.
The Possible Disadvantages of IoT Technology
Though the Internet of Things offers many advantages, it also comes with its own set of drawbacks. For one, increased connectivity can leave users vulnerable to malicious attacks. Every connection opens the door for hackers and cyber-criminals to exploit any user's system and gain access to sensitive information. This can have disastrous consequences for users of IoT-powered devices.
The IoT is also guilty of bloating the data sets it produces. So much data comes with the monitoring and adjusting of various processes that companies are often inundated with it. Though data analysis can help ferret out trends, there's only so much capacity for it. This can lead to data overload or worse, data paralysis.
Finally, the extreme interconnectedness of the IoT has caused major privacy issues. With so much data being stored, it sometimes isn't very difficult for information to get into the wrong hands. What's more, many businesses have very little control over who can access their data once it becomes part of a network. Unless companies take steps to properly secure their networks, there's no guarantee that the data they collect won't be compromised by nefarious actors.
Pros and Cons of Internet of Things:
Pros:

Improves Overall Efficiency
Real-Time Monitoring of Vital Signs
Easily Improves Global Sustainability

Cons:

Vulnerable to Malicious Attacks
Data Bloat can Cause Problems
Major Security Issues
An exciting new age lies before us with the advent of the Internet of Things. Yet, the implications of this technology have yet to be fully understood. Though the world we are able to craft from the IoT's engineering is one of convenience and unbeatable efficiency, the potential for massive privacy and security risks should not be ignored. Before investing in a deep and connected IoT-based system, both consumers and businesses must make a conscious assessment of its potential positives and negatives.
Exploring the Opportunities of IoT
What is the Internet of Things (IoT)?
The Internet of Things (IoT) is a network of physical objects that are embedded with sensors, software, and other technologies that allow them to interact with their environment and exchange data. These objects are connected to a computer network, usually the Internet, and are able to collect, send, and receive data. The potential applications of IoT technology are vast, ranging from industrial automation to medical devices and consumer electronics.
Pros and Cons of the Internet of Things
The advantages of the Internet of Things are clear. By connecting physical objects to the Internet, it can significantly reduce hardware costs and overhead, while providing real-time data and control capabilities. Furthermore, the connectivity of these objects can provide insight into customer behavior, allowing companies to better understand their target demographic and provide tailored services to increase customer satisfaction and loyalty.
However, the Internet of Things also comes with its own set of risks. Since the internet-connected objects are part of a larger network, there is an increased risk of data breach. Additionally, some experts have raised concerns over the potential for privacy invasion as data is aggregated and sent to third parties. Furthermore, the implementation of new technologies can be costly, as companies may require professional services to ensure that the technology is set up properly and is secure against potential attacks.
There are also ethical questions that come with the Internet of Things. As the technology increases its presence in everyday life, it can be used to track and monitor people's activities, violate their privacy, and manipulate their behaviors. As such, it is important for companies to ensure that the technology is used responsibly.
Though the Internet of Things presents many challenges, there are also numerous opportunities to be leveraged. Thought-provoking questions that arise while exploring the possibilities of the IoT include: How can businesses make use of Internet of Things technology to innovate and create meaningful customer experiences? What are the best practices for implementing this technology in a responsible manner? How can this technology be used to create a safer and more secure environment for both consumers and businesses? Examining these questions can reveal key ideas that will allow companies to make the most of the Internet of Things.
Understanding the Challenges of Connected Objects
What is the Internet of Things?
The Internet of Things is a phenomenon that is connecting all our modern devices together for the purpose of sharing data, creating a unified and continuous ecosystem accessible by all users. By connecting these devices, we are able to interact with them through various communication systems like Bluetooth, radio frequency, or simply near field communication. So, what are the implications of this type of connectedness?
Understanding the challenges of connected objects
Connecting thousands of devices together creates complex problems when it comes to security and privacy. As information flows through these networks, it is susceptible to malicious actors who can gain access to the data without the user's permission or knowledge. This can lead to data theft, data breaches, and other concerning issues. Another challenge is the interoperability of the devices. If devices of different manufacturers are connected to the same network, how will they be able to interact seamlessly with each other?
Thought-provoking question: What kind of benefits do connected objects offer?
The Internet of Things allows us to have unprecedented control over our environment and unlocks a world of convenience. Smart home technology, for instance, can be used to automate lighting, temperature, or an alarm system in the home. It can also be used for energy monitoring and tracking environmental conditions. Through the use of connected objects, it's now possible to do things that were once inconceivable.
To ensure these connected devices are secure, developers must remain conscientious of the vulnerabilities a network could create. Strong passwords and innovative encryption technologies must be used to ensure data is transmitted securely and remain private. Additionally, rigorous testing methods must be used in the development of these products to ensure they are able to properly interact with each other.
The increased adoption of connected objects has also raised a number of ethical considerations. From creating algorithms in self-driving cars, to collecting and using personal information for research, the implications of these technologies are worth considering. Data privacy has become a major topic of discussion, as more information is collected and shared between users inadvertently. It is essential that data remains secure and is used responsibly by developers, marketers, and researchers.
The adoption of these connected devices is an exciting development for both consumers and businesses alike. By understanding the potential challenges, developers can design solutions that inspire, protect, and foster trust amongst their customers. With the collaboration of wary consumers and conscientious developers, the Internet of Things can be an incredibly powerful tool.
Conclusion
Have you ever wondered what kind of implications the rise of the 'Internet of Things' (IoT) could have for our future? As the number of devices that are connected to the internet continues to grow, this technology has the potential to massively improve our lives and create all sorts of opportunities that we might not have imagined even a few years ago. However, it also raises some important questions about our privacy, security and potential new sources of inequality.
The Internet of Things is a rapidly growing field, with new developments and applications being unveiled every day. If you want to stay up to date with the latest news and insights in this field, then be sure to follow our blog for regular updates. We will also be putting out new releases in the coming months, so keep an eye out for those too!
The impact that the Internet of Things will have on our lives in the years ahead is almost impossible to predict. As the technology develops and more and more devices become connected, it will open up exciting possibilities but it could also create new problems and challenges. It is therefore critical that the data security risks posed by the IoT are effectively managed and that the benefits of this technology are shared fairly and equitably. Doing so will help to ensure that the internet of things helps to build a better, more connected world for us all.
F.A.Q.
What is the Internet of Things?
The Internet of Things (IoT) is a network of physical objects or "things" embedded with electronic components that enable these objects to exchange data. These objects are connected to the internet to facilitate information transfer and integration between physical and virtual worlds.
What are the advantages of the Internet of Things?
The Internet of Things brings many advantages, including improved efficiency and productivity, cost savings, smart home automation, and access to real-time data. It can also help improve customer engagement, enhance user experiences, and enable predictive maintenance.
What are the disadvantages of the Internet of Things?
The Internet of Things has some significant drawbacks, such as privacy and security risks, a lack of skilled personnel to support it, compatibility issues, and potential scalability problems. It is also vulnerable to malicious attacks and can be costly to maintain.
How secure is the Internet of Things?
The Internet of Things Security has been a major concern due to its potential vulnerabilities. It is important to take steps to secure the network from malicious attacks and identify weaknesses in the system. These include using encryption, authentication, and other measures such as regular patching and updates.
How do we benefit from the Internet of Things?
The Internet of Things enables improved efficiency, cost savings, and access to real-time data. It can help businesses of various sizes and offers the opportunity to create highly-personalized user experiences. Additionally, predictive maintenance can help keep critical systems working at optimal levels.