Websites today are becoming more and more dynamic, interactive, and engaging. As such, web fonts can be a great tool for creating a unique, visually interesting, and memorable experience for the reader. But is it a good idea to use web fonts? What are the pros and cons associated with this type of display typing? Here are some thought-provoking questions to consider in this article: Are web fonts worth the extra effort? How can web fonts enhance the reader's experience? What are the potential drawbacks to using web fonts?
Currently, web design and typography is a fairly contentious issue, with experts debating the merits of different types of fonts, how best to display them, and the impact they have on readers. Numerous studies and experiments have been conducted on the subject, with some suggesting that web fonts do enhance the reader's experience, while others argue that they add no value at all. Nevertheless, it is undeniable that web fonts can add an extra element to a website, helping to convey the desired mood, tone, and message of the content.
In this article, you will learn about the various advantages and disadvantages of using web fonts. We will provide an overview of the history of web font design, the pros and cons of the different types of web fonts, and guidance on how to properly deploy web fonts on a website. Additionally, we will examine the ways in which web fonts affect user experience, as well as discuss how web fonts can be used to create a unique and effective visual identity for a brand.
By the end of this piece, readers will have a detailed understanding of the potential benefits and drawbacks of using web fonts in their designs. Armed with this knowledge, they can make an informed decision on whether they should proceed with web font design for their websites.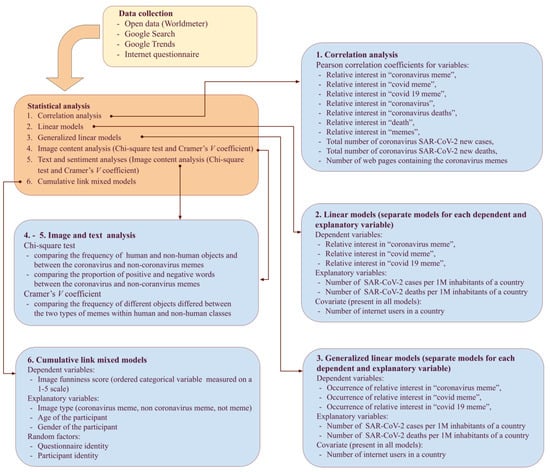 Definitions
Web fonts are a special type of font that can be used on websites. Web fonts allow designers and developers to use custom typefaces on their pages, without needing to rely on the limited selection of available fonts that come bundled with web browsers. They have a range of advantages, including greater design control and increased performance, but there are also some potential drawbacks.
The primary advantage of web fonts is the ability to choose from a much wider range of font options. This increases the creative control of designers, enabling them to create visually appealing websites that more effectively capture the desired brand or emotion of the page. However, web fonts can also take longer to display on web pages due to their higher file sizes. In addition, as they are self-hosted, web fonts can be prone to performance issues, such as slow loading times, and they may also impact SEO performance if not properly integrated into a website.
In conclusion, web fonts are an invaluable resource for web designers, as they allow for a greater level of creativity and control over the visual appearance of websites. However, there are a few potential downside to using web fonts, such as performance-related issues and slower loading times, so it is important to consider these before making the decision to use them.
Unleashing Benefits of Web Fonts
Unleashing Benefits of Web Fonts
The Pros
Web fonts offer various advantageous qualities that designers and developers alike find attractive. To begin, web fonts are straightforward to incorporate and generally require minimal coding, and are available in a vast array of styles. Comfortably hosted on the server of its provider, web fonts are reliable and are sure to load quicker than if it were to be stored on each individual user's device. Furthermore, because web fonts are supported by most modern browsers, designers and developers can rest assured that their font will be displayed in exactly the way it was intended, and will be supported across all platforms.
In addition, many web font providers offer free fonts, thereby cutting back on costs. They are lightweight and take up minimal storage, and can be uploaded with ease from the comfort of the designer or developer's own computer. From sans serif to decorative to handwriting styles, there is an easily accessible font to suit almost every situation.
The Cons
Though there are many advantages to web fonts, there are also a few minor downfalls. For example, not all visitors to a website will have the font unloaded on their device. This issue can be easily remedied with a font stack, however some websites may opt instead for downloading the font via JavaScript, which can cause it to take a little longer to appear.
Furthermore, web fonts can often rely on external resources, such as an external server or CDN. As such, loading speed and the font's actual performance can vary greatly depending on the user's location. In certain circumstances, if the font is served from an external server, it can cause the number of server requests for an entire web page to increase, thus affecting its loading speed.
The Verdict
The decision to use web fonts is subject to the context and situation, and is ultimately up to the designer or developer. For example, if a web font is used on marketing emails, it is best to instead opt for hosted fonts or a fall-back font in order to best serve clients who solely rely on web clients.
On the whole, web fonts offer advantages that outweigh their very minor disadvantages, and make creating attractive websites easier:
They are easy to access and require minimal coding.
They are supported by most modern browsers.
They take up minimal storage.
They are available in a variety of styles.
Some are free of charge.
Thus, web fonts may be the perfect solution for those looking to spruce up their website with something special. Practically effortless, lightweight, versatile, and easy to use, web fonts offer generous perks that far outweigh their minor pitfalls.
Revealing Hidden Drawbacks of Web Fonts
What is Web Font?
Web font is a type of font used for any content displayed on the Web which makes different typefaces and fonts available for presentation in a website. Web fonts help to give websites a more distinct and individual look and feel. They are available from many different sources, so can be used in a wide range of applications.
Limitations of Web Fonts
Web fonts come with a wide range of pros and cons that may be hidden or overlooked. Though they offer convenience, flexibility, and a more distinct look, there are some potential drawbacks to consider. One of the most obvious drawbacks is that web fonts may require additional resources to make them visible, resulting in slower page loading. Additionally, some fonts may not be supported by all browsers, making them unavailable to a certain user. Finally, web fonts can run the risk of not being optimized for readability, potentially making them difficult to use.
Thought-provoking question: Could problematic web fonts be compromising the success of websites?
The answer is a resounding yes! Web fonts that are not optimized or supported can detract from the overall design and user experience. With the sheer number of web fonts available, it can be difficult to determine which ones are the most appropriate for a given project. It is important to carefully consider the usage of web fonts and to choose only those that fit the unique requirements of a website.
Best practices for the use of web fonts typically suggest that web design teams should pay particular attention to compatibility and readability. If a web font is not compatible across all the major browsers, it should not be used. Similarly, readability is an important factor to consider. Web fonts should be legible and easy to read so that visitors have an enjoyable experience while on the site. Additionally, web fonts should be optimized for the mobile experience, as many people now access websites from a variety of devices such as phones and tablets.
Website designers should also be aware of the size of any web font file, as large files can result in slower page loading due to having to download additional resources. By investing in time-consuming tests on a range of devices and browsers, designers can ensure their website looks perfect across all platforms and is easily readable.
Finally, it is important to remember the purpose of web fonts: to provide an aesthetic layout and to make content easier to read. Too much emphasis should not be placed on web fonts, as this could detract from the overall goal of the website.
When used correctly, web fonts can provide an eye-catching layout and aid in readability. By paying attention to the potential drawbacks and adhering to best practices, website designers can create a website that is both visually appealing and user-friendly.
Exploring Risks of Adopting Web Fonts
Examining Potential of Web Fonts
In today's world of ever-evolving technology, web fonts provide a method of using custom typefaces on webpages, with far less effort than was possible in the past. While web fonts offer a great deal of customization and versatility, they are not without a certain degree of risk. What are the potential benefits and drawbacks of utilizing web fonts for your website?
When comparing web fonts to traditional typefaces, one of the primary advantages of using web fonts is the ease with which they can be implemented. No longer do website developers need to install entire font packages on the server, instead they can simply embed links to the font from wherever they are hosted and it will be delivered to the site visitors. This greatly reduces the amount of time and effort required to use multiple fonts.
In addition to the ease of installation, one of the advantages of web fonts is the ability to use fonts from a wide range of sources. In the past, only the standard system fonts would be available, but with the availability of web fonts, it's now possible to use a huge selection of typefaces, ranging from modern fonts to classic fonts, from almost any type library. This provides website owners with a far greater degree of creative freedom when designing their sites.
Weighing Up the Risks of Adopting Web Fonts
Of course, implementing web fonts also has its drawbacks. One of the main risks associated with utilizing web fonts is the potential for mismatch between visitor's system fonts and the fonts used on the website. There may also be compatibility issues, as some web fonts are only available for a specific web browser.
Apart from the compatibility issues, there are also potential privacy, compatibility, and cost risks associated with web fonts. For example, if a website owner is using a third party font distribution platform, they could be subject to the rules and regulations associated with that platform, which could potentially lead to privacy violation. Additionally, certain web font licenses may be costly, which could be an issue if the website owner has a tighter budget.
Finally, there is the risk of potential performance issues that can result from the use of web fonts. For example, if the website owner is using multiple font weights, these can lead to slower loading times, especially when used on heavily trafficked webpages.
To minimize the risk of any of these issues, it's advisable to choose web fonts that are compatible with the latest web browsers, as this helps to ensure a smoother user experience. Additionally, website owners should use a limited number of font weights on their site to help ensure page loading speeds remain optimal. It's also advisable to test fonts on the site prior to launching to ensure compatibility and performance. By following these best practices, website owners can ensure that the benefits of web fonts far outweigh the risk associated with implementing them.
Conclusion
When it comes to website design, web fonts can be a useful tool, or a major stumbling block. The pros and cons of using web fonts depend on the particulars of the website, the designer's goals, and the resources at hand. Is webfonts usage always a good idea? What are the long-term implications essential to consider? A thoughtful discussion of these questions can help website owners and designers make an informed decision.
How can we measure the success of webfonts? It is essential to consider the long-term effects of accepting – or forgoing – the use of webfonts in a website design. Factors such as engagement and reliability must be taken into account to ascertain the long-term ROI. With this in mind, it is clear that webfonts are an important part of the design mix which merits further consideration and in-depth analysis.
We invite you to join us in an ongoing exploration of the use of webfonts in website design. Be sure to subscribe to our blog for the latest strategies and techniques to make the most of this powerful design medium. From time to time, we will be releasing new insights into how webfonts can be leveraged to boost user engagement and ensure reliability of site performance. Be sure to stay tuned!
F.A.Q.
Q1. What are web fonts?
A1. Web fonts are font files stored on a remote server and linked to web documents via a stylesheet. They are designed to enable the consistent display of text on webpages across multiple browsers and devices. Web fonts provide a fast and reliable way to add visual interest to webpages without requiring users to install fonts or wait for font files to download.
Q2. What are the benefits of using web fonts?
A2. Using web fonts means that users no longer need to install fonts for their web browser or wait for font files to download. This can make a website look more attractive and professional, and maintain consistency across different browsers and devices. Additionally, web fonts are often optimized for web performance, meaning they can render quickly and make the website load faster.
Q3. What are the drawbacks of using web fonts?
A3. Web fonts can sometimes cause compatibility issues across different browsers and devices, as some web fonts may not work on older versions of browsers and operating systems. Additionally, web fonts can increase web page size, making them slow to load. As they are stored on an external server, web fonts are reliant on the server being up and running. If the server fails, the fonts may not render correctly or at all.
Q4. Are web fonts free?
A4. Web fonts are usually available free to use, however there are paid options available as well. Additionally, some web fonts may require a license agreement to be signed before they can be used.
Q5. How do I use web fonts?
A5. Web fonts are usually used via a CSS stylesheet, where they can be easily linked to the HTML. Website developers usually provide access to multiple web fonts on a CDN (Content Delivery Network) or cloud server. The code can then be added to the website's HTML, enabling the font to be rendered across different browsers and devices.