The concept of web3 has been gaining steam in recent times. The term has been used to describe a combination of technologies that are transforming the way web applications are made and used. The potential advantages it provides come with several dangers and drawbacks. This article dives into these pros and cons in more detail.
To begin with, it is worth asking what exactly web3 means and how it works. What risks does it pose in terms of security, privacy, trustworthiness, and scalability? How have the existing businesses addressed these issues? Are there any potential benefits that the web3 could offer to businesses and to users globally?
The concept of web3 is based on the promise of decentralization. This means that applications and services can be securely available anytime, anywhere, without the need for permission from anyone or central authority. This carries with it many potential advantages, as it can reduce reliance on centralized services, increase the number of participants, reduce costs, and stimulate innovation.
At the same time however, the decentralization of web3 can also bring some down sides. One of the most serious concerns is privacy and security, as the technology is still relatively new and can leave users open to hacking. Similarly, the immutability of distributed ledger technology also raises questions of trustworthiness and scalability.
In this article, you will learn about the different components of web3, and how they can be used in tandem to provide various advantages and mitigate the potential risks and drawbacks. You will also examine the implications this has for businesses and individual users, in both the short- and long-term.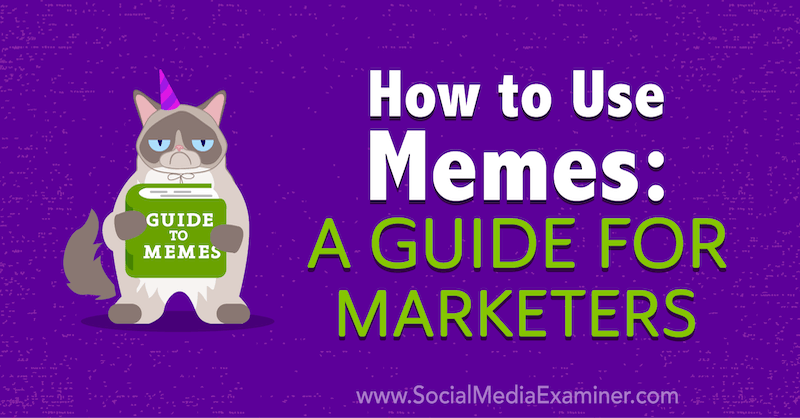 Definitions: Web3 & Pros & Cons
Web3 is the next generation of the Internet, a decentralized network built on a peer-to-peer network governed by a set of rules. Unlike the traditional web, which is centralized and owned by a few companies, Web3 is powered by the collective efforts of its users. This creates a more secure, democratic, and transparent layer of communication, allowing users to interact with each other directly.
Pros of Web3 include increased security, the elimination of single points of failure, and the ability to transact without middlemen — meaning transactions are often faster and cheaper. Additionally, Web3 allows users to take control of their data privacy and identity, ensuring that only those users that they authorize are able to access it.
Cons of Web3 include the fact that it is still relatively difficult to use, the technology is still in its early stages, and the fact that it is not compatible with all web applications. Additionally, users may need to invest in new hardware and software to run Web3 applications, making entry more costly than traditional web-based services.
Unlock the Benefits of Web3
Unlock the Benefits of Web3
A New Frontier of Possibility
Web3 is a term used to describe the future web, one that is smart, secure, and user-centric. Built on the foundation of trustless cryptographic protocols, often referred to as distributed ledger technology or blockchain, it strives to create an internet that operates more like a shared global computer than a collection of disconnected services. Web3 presents a range of possibilities, from connecting devices to securely storing and exchanging data, to creating new types of businesses enabled by trustless payments and communication.
Web3 has the potential to unlock unprecedented levels of access and security through peer-to-peer computing, smart contracts, and decentralized networks. Through trustless and unforgeable digital assets, Web3 offers the ability to transfer and store value securely without relying on centralized intermediaries. Smart contracts can be used to automate processes and ensure that contractual obligations are met by all parties involved. And by leveraging decentralized networks, Web3 is able to reduce reliance on single points of failure and enable the secure exchange of data.
The Advantages and Disadvantages of Web3
The introduction of Web3 comes with a range of advantages and disadvantages. On the one hand, the potential for superior trust, integrity, and security that is enabled by Web3 is unparalleled. Smart contracts and blockchain technology can revolutionize both data security and digital transactions, while trustless networks create new opportunities for decentralization and scalability. On the other hand, the learning curve for Web3 can be confusing and time-consuming. Additionally, the lack of regulation and oversight can create risks and vulnerabilities for users.
Advantages of Web3:

Super-high trust levels enabled by blockchain technology
Contracts that are executed autonomously and automatically
Improved scalability, as decentralization makes the system more robust
Greater security due to the encryption of personal data
No need for intermediaries or third parties

Disadvantages of Web3:

Lack of regulations can create risks for users
Knowing how to use Web3 tools can be challenging
Complexity of tracking and verifying digital assets such as tokens or cryptocurrencies
Dependence on third-party developers to create new tools and applications for Web3
As Web3 continues to develop and become more mainstream, it is important for users to understand both the advantages and disadvantages associated with its adoption. With the proper research and understanding of the technology, users can take advantage of the benefits of Web3 while avoiding the associated risks. By leveraging trustless protocols and decentralized networks, Web3 opens up a new world of possibilities for users who are ready to embrace the future of the internet.
Harness the Power of Web3
Benefits of Web3
Have you ever wondered how the emerging technology of Web3 can help your business? By harnessing the power of the latest decentralized technologies, Web3 provides organizations with many benefits, both tangible and intangible.
Web3 is a powerful platform that enables organizations to build groundbreaking applications like decentralized finance systems, secure communication networks, and distributed storage solutions. With it, organizations can achieve greater security, increased interoperability, self-sovereignty, and cost-efficiency.
Web3 is also a key ingredient in enabling the development of completely new business models. By decentralizing services, data, and applications, Web3 helps organizations to unlock new possibilities for their companies. For instance, companies can use the blockchain to launch their own coins as a means of incentivizing and rewarding users or to incorporate new ways of managing digital assets.
Drawbacks of Web3
Despite the many benefits, there are some drawbacks to using Web3. For one, running a Web3 application can present a wide range of technological and legal challenges. The technology is still new and ever-evolving, which can make it difficult for organizations to keep up with bug fixes and new features.
Organizations may also have to navigate the complex web of regulatory compliance and data privacy laws that govern the use of Web3. Plus, major Web3 applications often rely on a distributed network of computers, which can make them vulnerable to malicious actors. Finally, Web3 applications can be expensive to maintain, as they require a lot of computing resources and expertise.
Leveraging the Potential of Web3
Given the drawbacks, it can be tempting for organizations to shy away from Web3. But with the right strategy and approach, organizations can leverage the power of Web3 to unlock unprecedented opportunities and create disruptive innovations.
For instance, organizations can build a solid foundation for their Web3 applications with well-defined goals and objectives. It is also important to select the right technology, develop and maintain efficient protocols for data security and scalability, and make sure that the necessary processes and systems are in place to protect the assets.
Organizations should also strive to ensure that their Web3 application is compliant with applicable laws and regulations. Additionally, companies should invest in training for their staff and stakeholders on the basics of Web3 technology and its applications.
Finally, an organization must recognize that the transition to Web3 does not happen overnight. It is important to be aware of the risks involved and to have the right people and resources in place to support the transition. By leveraging the potential of Web3, organizations can make the most of this innovative technology and unlock new possibilities.
Risks of Utilizing Web3
What is Web3?
Web3 is a term used to describe the vision of a completely decentralized web; a web in which users completely control their data and have complete transparency into the platform on which they are interacting, unlike a centralized web which is largely controlled by a handful of large actors. The components of this new web are the so-called 'decentralized' technologies such as cryptocurrencies, distributed ledgers, and decentralized applications (Dapps). In short, Web3 is the concept of an entirely new, more secure and transparent web, a web that can be revolutionized by decentralized technologies.
The Risks of Utilizing Web3
While the potential of a decentralized web is vast, there are still a number of risks associated with utilizing the technology. One of the biggest risks of using Web3 is the potential for malicious actors to take advantage of its inherent decentralization. Since the technology is still relatively new and very few people have a thorough understanding of all of its components, malicious actors are able to act virtually undetected. Additionally, due to its decentralization, it is difficult to properly identify and take action against these malicious actors.
Another serious risk associated with utilizing Web3 is the possibility of a "51% attack." This type of attack occurs when a single actor or a group of actors is able to gain control of over 51% of the resources on a given decentralized network. This would enable them to essentially manipulate transactions on the network and even freeze or double spend transactions. The implications of such an attack are quite significant and could potentially cause massive disruptions to the decentralized web's infrastructure, which could be extremely costly for users.
Finally, the risk of user's assets being stolen or lost is also a very real possibility with Web3. This is due to the fact that decentralized applications are largely unregulated, and therefore, users are vulnerable to the potential of having their tokens or digital assets stolen due to hacks, scams, or other malicious activities. Additionally, since the software used for decentralized applications is open-source, it is possible for malicious actors to exploit certain flaws or bugs in the system, resulting in the potential for user's assets to be stolen or lost.
The Best Practices
Though there are many risks associated with utilizing Web3, there are also some key best practices that can be implemented to help mitigate these risks. Users should always ensure that they are using a secure wallet solution when transacting with decentralized applications. This means that users must choose a wallet that is trusted and secure, and also ensure that they are using two-factor authentication or other secure authentication protocols. Additionally, users should also be mindful of the possibility of hacks and scams, and always double-check any speculative investments they may be considering.
Furthermore, when using decentralized applications, users should also beware of the potential for front-running. This is because decentralized networks inherently rely on consensus, and some malicious actors may use their privileged access or early knowledge of certain transactions to manipulate the market. Therefore, users should always exercise caution and be aware of this possibility when interacting with any Web3 applications.
Finally, users should make sure that they are aware of the possible implications of a 51% attack, and take steps to ensure that their funds and assets are protected from such an attack. The best way to do this is to spread out one's holdings across multiple chains in order to reduce the risk of being targeted by a malicious actor in control of a majority of the network resources.
When used with a clear understanding of its potential risks, Web3 technology can offer a world of possibilities for users. By taking the time to understand the technology, familiarizing themselves with the best practices, and taking appropriate measures, users can ensure that their experiences with Web3 technology are safe and secure.
Conclusion
It's increasingly evident that the advantages of leveraging Web3 technologies have the potential to revolutionize the way people process and store information. But what are the potential pitfalls of transitioning to this new digital era?
The promise of Web3 is extensive, from optimizing processing power to revolutionizing data storage and storage systems. However, we've yet to see the full potential of this technology, as there are still numerous technical and legal questions to explore. Chief among the cons are security issues, particularly when it comes to storing sensitive data and users' identities. It can also be difficult to ensure interoperability between different software and platforms written in disparate programming languages. Additionally, there can be a steep learning curve for users unfamiliar with more advanced coding.
If you're interested in learning more about Web3 technologies, stay tuned to our blog for the latest news and releases. We're constantly exploring new trends, and looking for ways to help users navigate the potential pitfalls and unlock the promise of this revolutionary technology. Can Web3 help us unlock data storage and processing systems of the future? Come along with us on our journey to find out.
F.A.Q.
1. What is Web3?
Web3 is a set of open-source protocols, libraries, and APIs that provide developers with the tools to build decentralized applications (dApps) on the internet. Web3 technology is the backbone of the decentralized web, allowing users to control their data and transact securely without any centralized intermediaries. Web3 enables peer-to-peer transactions, data sharing, and data storage.
2. What are the advantages of using Web3?
The primary advantage of Web3 is that it allows users to have full control of their data and transactions, making them secure and transparent. Other benefits include improved functionality of decentralized applications, increased privacy of information, and overall improved user experience.
3. What are the disadvantages of using Web3?
The main disadvantage of Web3 is that the technology is still in its early stages, meaning that many features are still missing and the scalability and usability of the platforms can be low. Additionally, the cost of using Web3 can be expensive, and users must be technically proficient to get the most out of the technology.
4. Is Web3 secure?
Yes, Web3 is secure due to the use of cryptography and encryption. All transactions are stored on a public blockchain, and all data is protected by encryption, making it difficult for hackers to access. Additionally, all users have full control of their data, allowing them to keep it secure.
5. What are the future applications of Web3?
Web3 has the potential to revolutionize many industries, including finance, healthcare, IoT, and education. It can also be used in the identity management, micropayments, smart contract execution, and supply chain tracking. Additionally, Web3 could be used to create a more efficient, secure, and transparent internet.