What are the key technology trends widely adopted in 2023? How have they impacted our daily lives and industries as a whole? What do they hold for the future of mankind? These are pivotal questions that are currently shaping discourse in technological circles, signifying the importance of understanding technology trends in 2023.
An article published by Deloitte Insights emphasized the rapid pace of technological advancement and the chaos it brings, particularly when businesses fail to stay ahead or at least, on par with these trends. Similarly, a survey conducted by Gartner highlighted the struggles faced by companies in aligning their strategic goals with technology trends. Therefore, the issue at hand primarily revolves around the prediction and adoption of technology trends and their optimal usage for favourable outcomes. The corresponding solution would therefore involve performing comprehensive research on current trends, their envisioned use, impact, challenges and future directions.
In this article, you will learn about the impact and implications of technology trends shaping the industry in 2023. We will delve into the roles of AI, IoT, Blockchain, and other revolutionary technologies. Additionally, the article evaluates the challenges faced due to these advancements, the solutions proposed and their steadfast execution. Moreover, the article will also touch upon the future course of these technologies and the ways to leverage them to optimize business outcomes.
This discussion is vital for corporate heads, tech aficionados, and curious readers eager to learn about technological advancements and the influence they will wield in 2023. The insights would provide a comprehensive view required to understand, navigate, and leverage the ever-evolving technological landscape.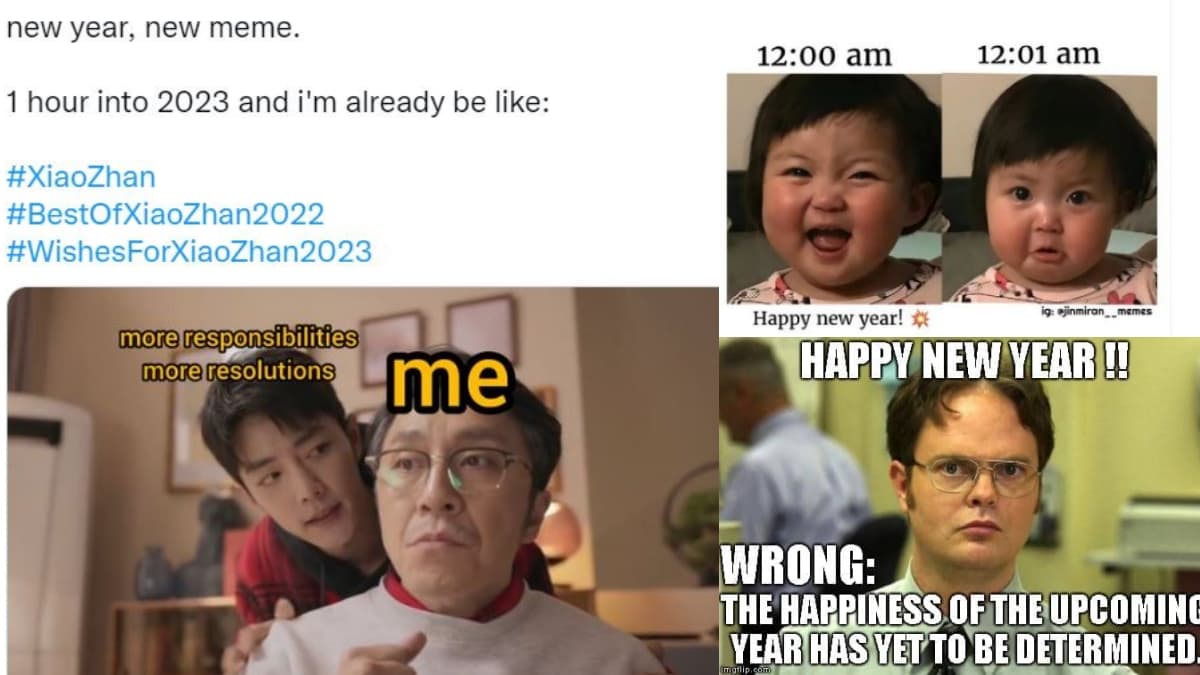 Definitions of Key Technology Trends in 2023
Artificial Intelligence (AI) is a set of computer science techniques that allow machines to mimic human behavior. In 2023, we will see AI being used to customize consumer experiences, enhance decision-making processes, and improve business operations.

Blockchain technology refers to a decentralized digital ledger that records transactions across many computers. This technology will go beyond cryptocurrency, revolutionizing areas like supply chain management and healthcare.

Internet of Things (IoT) defines a network of digital devices connected, communicating, and sharing data with each other. By 2023, we will witness an explosion in IoT devices, leading to smarter homes and cities.
5G stands for fifth-generation mobile network, offering faster internet speed, lower latency, and larger network capacity. This technology will unlock the full potential of AI and IoT in 2023.
Unravelling the Mysteries of 2023's Cutting-Edge Technology Trends
Revolutionizing Tech Titans: AI and Big Data
As the technological landscape continues to evolve in 2023, two tech titans stand out: Artificial Intelligence and Big Data. They have become synonymous with not just modern technology, but future technology as well due to their vast potential and flexible applicability.
Artificial Intelligence is becoming more sophisticated, leading to advancements that were once only in the realm of science fiction. Self-learning algorithms, voice and image recognition, autonomous vehicles, and personalized advertising are just a few examples of how AI is revolutionizing our daily lives. Its rapid rise is also pushing boundaries in industries such as healthcare and robotics.
Big Data, on the other hand, is powerfully steering business and societal trends. The sheer volume of data generated every second is staggering, providing abundant ways to harvest insights to make informed decisions; thus, it has become an essential tool for businesses, governments, and institutions. Now, more than ever, it is driving impactful decisions in fields as diverse as climate science, healthcare, and e-commerce.
Groundbreaking 5G and IoT
Stepping into 2023, the implications of 5G technology and the Internet of Things (IoT) cannot be ignored. Reaching lightning-fast speeds, 5G communication technology is enabling unprecedented levels of connectivity, further augmenting the IoT ecosystem.
IoT, massively powered by 5G, is redefining our reality with connected homes, cities, and industries becoming the new normal. This tech titan, connecting billions of devices worldwide, is profoundly influencing sectors such as manufacturing, supply chain, and healthcare with real-time data synchronization, remote tracking, and predictive maintenance.
AI and Big Data's rapid advancements are making the impossible possible, driving innovation across sectors.
The interplay between AI and Big Data is pushing the boundaries of customized, user-centric experiences, and effective decision-making processes.
5G technology, through its potential to dramatically increase connection speeds, is ushering in a new era of seamless, ultra-responsive networks, and significantly enhancing the IoT ecosystem.
IoT's vast array of applications, powered by 5G, is forging a future where every device, every place, is intelligently connected, thereby enhancing efficiency and convenience across multiple spheres of life.
The potent combination of these technologies is leading us towards a digital revolution where the line between real and virtual is continually blurred. The unfolding trends in 2023 clearly reflect the monumental roles these tech titans are playing in shaping the future.
Tackling 2023: How These Tech Trends Are Revolutionising Industries
AI Integration and the Internet of Things
Is it possible to imagine a future where your coffee maker knows your usual wake-up time and prepares your coffee just in time? The answer is yes, and this future is faster becoming a reality through AI Integration and the Internet of Things (IoT). AI has increasingly become a dominant figure in tech trends, with its capabilities exploding into unprecedented territory. One profound example is seen in recent integration into SMEs, where AI solutions are progressively automating and streamlining operations. These AI solutions are capable of performing tasks ranging from real-time analytics to data capture and network security. Furthermore, the advent of IoT has allowed for exceptional levels of convenience and automation. Smart homes, cities, and workshops are among the applications that have enriched the quality of life and functionality in our environment.
Augmented Reality and Virtual Reality
Life in 2023 is not without its challenges, particularly in the tech field. One of the primary issues confronting our digital age is creating immersive experiences that are realistic, engaging, and meaningful. Enter Augmented Reality (AR) and Virtual Reality (VR). These two technologies have emerged as incredibly potent tools for generating authentic, interactive experiences. AR, with its power to superimpose a computer-generated image on a user's view of the real world, fuses reality with enhanced perceptions. On the other hand, Virtual Reality takes the user into a whole new world, offering a digital escape that is almost indistinguishable from the real world. The predominant issue, however, lies in making these technologies more accessible, efficient, cost-effective, and user-friendly.
Blockchain and Cryptocurrency
Among the noteworthy innovations of 2023, blockchain technology and cryptocurrency stand out. These two have revolutionized the transaction systems by introducing unparalleled levels of security, privacy, and efficiency. Notable instances of best practices in this field are seen in various industries. Large private banks have adopted blockchain technology to enhance their transactional security and efficiency. Cryptocurrency, once a speculative investment, has gradually infiltrated mainstream platforms. Nascent industries have begun to accept cryptocurrency as payment, emphasizing its reliability and vast potential. The tech realm in 2023, therefore, is characterized by growth, innovative solutions, and the infiltration of AI, IoT, AR, VR, blockchain, and cryptocurrency into everyday life.
Exploring the Tech Trends of 2023: Why It's the New Era of Innovation
Projecting Into a Different Dimension: The Confluence of Advanced Technologies
Can we envision a world where thriving on technology is the new normal, far from what we currently perceive as advanced? A sea-change is brewing in the sphere of technology, where sophisticated developments are creating an ecosystem of enhanced interconnectivity and efficiency, defining a new reality in 2023. This includes, but is not limited to, advancements like Quantum Computing, the reign of AI in every walk of life, and the extensive use of Blockchain beyond cryptocurrencies. Specifically, Quantum Computing is positioned to overthrow the reign of classical computing by accomplishing complex calculations at remarkable speed — a feat impossible for the latter. This radical departure from traditional paradigms is set to redefine businesses, healthcare, science, and more importantly, our lives.
Rising Conundrums in the Adoption of Advanced Technologies
Given the transformative potential of these technologies, the primary obstacle is the lack of understanding and resource availability to implement these complex technologies. The scarcity of skilled professionals who can navigate these advanced systems, coupled with the cost of investing in such technologies, presents a formidable challenge. Furthermore, the unpredictability of quantum mechanics and the security issues associated with AI and Blockchain serves as cautionary tales for stakeholders. Overcoming this barrier will require extensive training, research, and development as well as the creation of a robust regulatory framework to ensure responsible usage.
Exemplifying the Adoption and Implementation of Advanced Technologies
Adversity, as they say, is the mother of invention. Various organizations and countries are already taking strides to address these obstacles and integrate these advanced technology trends into their functional systems. Tech giant IBM, for example, has made significant inroads into the sphere of Quantum Computing and has already made cloud-based quantum computers accessible to businesses. Similarly, companies like Google and Facebook have been utilizing advanced AI models for content suggestion and detection. Additionally, several countries, such as Estonia, are utilizing Blockchain for digital residency programs and secure digital identities. This integration has not only enhanced efficiency but has also provided a model for other organizations and countries to follow suit.
Conclusion
Is it really possible for us to imagine how advancements in technology will radically alter the way we interact with the world and each other in 2023? This conjecture presents both an exciting and intriguing thought. Imagine a future where Artificial Intelligence isn't merely a tool but an integral part of our daily lives, making our tasks more efficient and our decisions, data-driven. The rapid advancement and unprecedented reach of the Internet of Things, from our homes to industry-wide applications, fundamentally redesigns our lives. Blockchain technologies, once only synonymous with cryptocurrencies, are now acknowledged as security and transparency enhancers across many different sectors. The future is not just near; it is already at our doorstep.
We hope that you found this sneak peek into the future equally fascinating and insightful. We encourage you to stay hooked to our blog as we continue to delve into the deep realms of technology and its expansive possibilities. We will bring you the most enlightening, trendy, and in-depth content that will help you stay ahead in this fast-paced world. We assure you that every new release will encapsulate the latest tech trends, powered by meticulous research and filled with insightful analysis.
We understand that in the kaleidoscope of the tech world, staying updated can often be overwhelming. Therefore, we offer you this platform, which will not only keep you informed but also provide a better understanding of how these trends could potentially reshape our collective future. Be patient with us as we prepare another batch of must-know tech innovations and trends for 2023! Remember, to see the future; we need to learn about it first. Stay tuned, stay informed, and let's embrace the tech-dominated future together.
F.A.Q.
What is the role of Artificial Intelligence (AI) in the technology trends of 2023?
A1: Artificial Intelligence (AI) is a significant driving force in the 2023 technology trends, creating smarter applications, and influencing sectors ranging from healthcare to finance. With the development of AI algorithms and models, industries are capable of making more informed decisions and predictive analysis.
How is the Internet of Things (IoT) contributing to technology trends in 2023?
A2: The Internet of Things (IoT) is leading the technology trends in 2023 by connecting billions of devices, improving efficiency, and reducing human effort in everyday tasks. With IoT, we see homes becoming smarter, industries becoming more efficient and cities transforming into smart cities.
What is the future of Cybersecurity in the tech trends of 2023?
A3: Cybersecurity is a major focus in the tech trends of 2023 due to an increase in data breaches and cyber-attacks. Organizations are investing heavily in advanced solutions for data protection and integrity, such as using AI to identify risks and threats in real-time.
How will Virtual Reality (VR) and Augmented Reality (AR) influence the tech scene in 2023?
A4: Virtual Reality (VR) and Augmented Reality (AR) continue to shape the tech landscape in 2023, offering immersive experiences in the fields of gaming, education and healthcare. These technologies bridge the physical and digital world, increasing our ability to interact and engage with complex data and situations.
What is the trend of autonomous technology in 2023?
A5: Autonomous technology, including self-driving cars and drones, is revolutionizing the tech trends of 2023. With advancements in AI and machine learning, these autonomous vehicles can make decisions, learn from experiences, and navigate the world, minimizing human error, improving efficiency and reducing accidents.