Are you looking for a convenient way to maintain and manage your website content? Do you know what types of tools are available to help you with this? What indispensable role do content management systems play in the world of digital media?
Recent studies show that websites are becoming increasingly difficult to manage, as the content on them continues to grow exponentially. Not only is the volume of content difficult to manage, but the way it is presented and updated must also be taken into account. Many website owners have found themselves overwhelmed and unable to manage the content on their sites. Without the proper tools, updating and maintaining content on a regular basis becomes a daunting task. Luckily, content management systems exist to provide a user-friendly way to keep websites up-to-date and organized.
In this article, you will learn what content management systems are, how they help with managing website content, and the different types of systems available today. We will explore the advantages of using a content management system, such as improved efficiency and less staff needed to maintain a website. Finally, we will discuss the steps involved in implementing a content management system in an organization.
Content management systems provide website owners with an invaluable tool for managing and maintaining content efficiently. From understanding the different types of systems and their advantages to the various steps of implementation, this article provides an overview of content management systems and how they can help keep a website up-to-date and organized.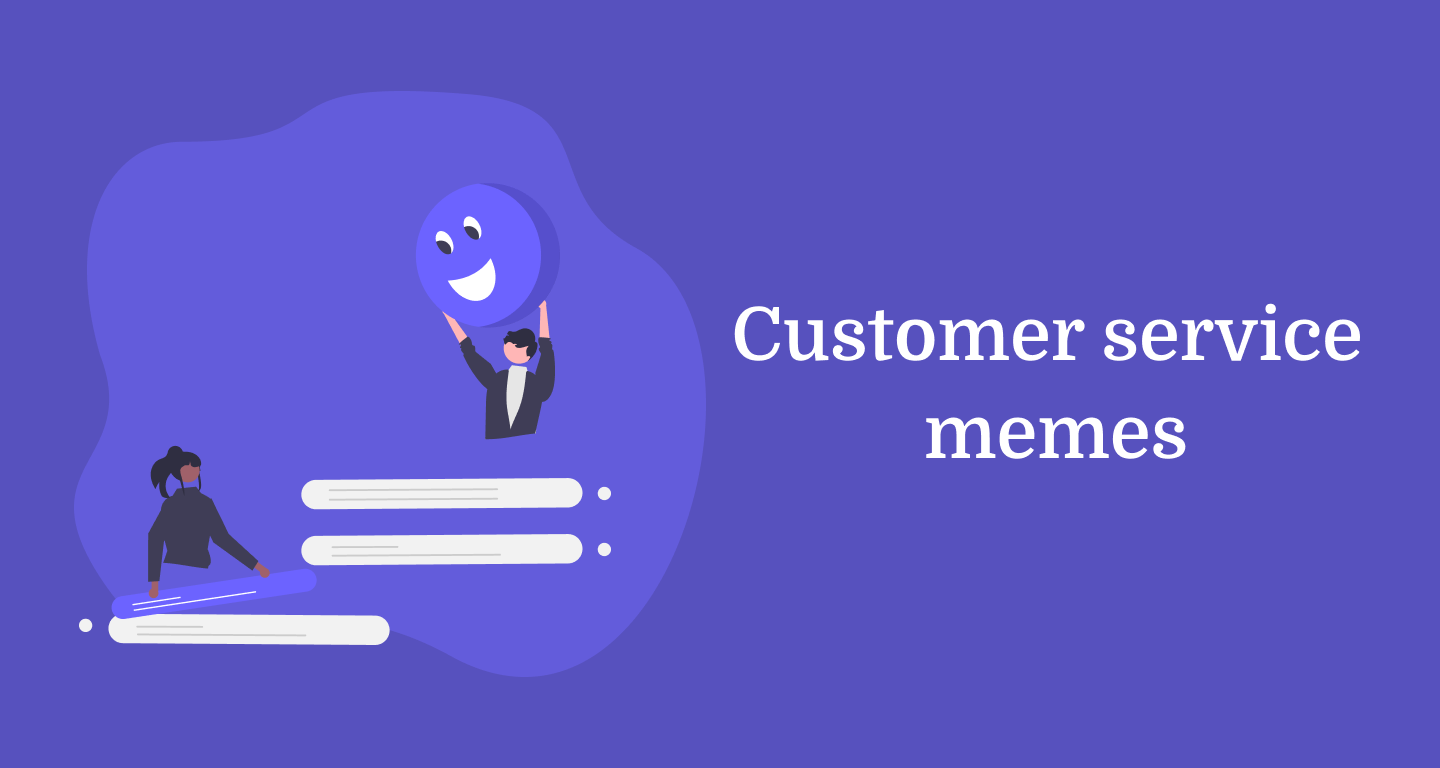 Definitions of Content Management Systems
Content management systems (CMSs) are software programs that enable users to create, edit, store, manage, and publish digital content over the internet. CMSs are designed to make web development easier for webmasters and content providers, allowing them to create and manage web content without needing to be experts in HTML or CSS.
Content is defined as all the digital information available on the internet – this includes text, images, videos, audio files, and other media.
Management involves controlling all aspects of the content – this includes the editing, publishing, organizing, and storage of the data.
Systems refer to the platform used to manage and publish content, which includes a web interface, database backend, and various tools to search, edit, and modify content. Each system includes database and programming code, as well as a workflow process for publishing content.
CMSs are an essential tool for anyone who wants to deliver content via the internet, ranging from novice webmasters to experienced web professionals. By using a CMS, users can save time and energy in developing, updating, and publishing content. CMSs make it easy to keep content up-to-date and relevant, allowing users to create high-quality content quickly and conveniently.
Content Management Systems: Unlocking the Benefits of Organization and Convenience
Content Management Systems: Overview
Content Management Systems (CMS) are virtual tools employed to effectively organize and manage digital information. These tools provide users with multiple functions to help make the process of managing electronic information more convenient. From web development to document creation, CMS have been a game-changer for individuals, businesses, and organizations.
First and foremost, CMS provides users with resources to create and update digital media quickly and easily. The development of webpages, videos, images, and other forms of content are all streamlined with CMS as they come loaded with text editors, graphic applications, and a myriad of other tools for editing and creating content.
Producing and organizing content has also been made more manageable with CMS. Things like setting permissions and user roles, quickly editing and updating content, linking related content, and reducing redundancy in automation are all made simple with CMS. Not to mention, access to content is vastly sped up by providing users with easy search and indexing features.
Cloud-Based CMS: Easing the Process Further
Cloud-based CMS are the most recent development in this genre of technology, and bring with them multiple advantages such as scalability, flexibility, and versatility. Communities, organizations, and businesses of all sizes are turning to cloud-based CMS to maximize their online presence. The cloud not only stores your content, but also creates backups regularly and provides security for this content.
Cloud-based CMS grants users access to:
Data sharing
Auto-save
Simultaneous access to updated content across multiple platforms
Data securement
Cloud access
Streamline collaboration
Cross-platform implementation
The adaptability of cloud-based CMS allows users not only to access updated information but also to modify and customize content to suit their changing needs. By providing users with a platform on which they can experiment and design content, cloud-based CMS offer endless opportunities for innovation.
Another great advantage of cloud-based CMS is the ability to share and transmit content on the cloud itself. By using the cloud, organizations, businesses, and individuals can seamlessly share content, without having to worry about maintaining different versions of the content or which file format they need to share.
Finally, the cost-effectiveness associated with cloud-based CMS has also been impressive. Cloud-based CMS eliminate the need for organizations and businesses to invest in costly hardware and licenses. Additionally, with a cloud-based CMS, users can access and manage multiple websites from the same platform, thus drastically reducing hosting costs.
In conclusion, content management systems provide users with convenience and organization. By streamlining the process of creating and managing content, the cost and complexity associated with traditional methods have been reduced drastically. Cloud-based CMS are the latest development in this genre of technology and they come with a plethora of advantages such as data securement, cloud access, and cost-efficiency.
Harnessing the Power of Automation with Content Management Systems
The Function of Content Management Systems
As technology advances, the ability to automate certain processes within an organization is becoming ever more prevalent.Consequently, a greater reliance on automated solutions has begun to shape the way organizations operate. Content management systems (CMSs) are one example of automated solutions that have become frequently used by companies of all sizes. But just what function do they serve?
What Problems do Content Management Systems Solve?
Content management systems offer a viable solution to a problem that has troubled businesses for decades: keeping content up to date across multiple formats. Companies that traditionally relied on manual updates now have the capability to keep their content up to date, while also being able to manage multiple versions of the same material. This in turn has resulted in improved efficiency and cost-saving for organizations.
Examples of Best Practices for Content Management Systems
Ultimately, the answer to creating an efficient system of content management lies in understanding the right ways to use the technology. Some of the best practices for CMSs include:
• Incorporate a revision history function into your CMS to ensure that changes to content can easily be tracked.
• Establish clear guidelines and timelines for the updates of content across organization-wide systems. The goal should be to ensure that all changes are made in a timely manner.
• Establish a workflow process in order to ensure the content stays consistent across multiple formats.
• Ensure that team members have the necessary skillset in order to understand and navigate the CMS.
• Invest in automated solutions that will allow for rapid deployment of content. This will ensure that changes to the content are implemented quickly and easily.
• Use analytics tools to track and monitor the performance of content. This can help identify areas of improvement and ensure that the CMS is being used to its maximum potential.
Content management systems can be a powerful tool for organizations, providing an automated way to manage content across multiple formats. It is important, however, that organizations take the time to understand the best practices for using these systems and explore the various features that are available in the market. Doing so will ensure that they are capitalizing on the full power of automation available to them.
Discovering Advanced Features for Maximizing Efficiency with Content Management Systems
Understanding the Basics of Content Management Systems
Content management systems (CMS) have become an integral part of business success in the digital age. They provide organizations with a platform to store and manage web-based content, ensuring that information is updated accurately and is available whenever it is needed. By allowing organizations to gain better control over how their content is managed and edited, CMSs have become a vital tool in allowing businesses to compete in the modern landscape.
Maximizing Efficiency with Advanced Features
How can businesses utilize content management systems to full advantage to maximize efficiency? One of the best ways to get the most out of a CMS is to take advantage of its advanced features. From automated backups to advanced tracking and analytics to integrated plug-ins, there are a range of features available that can increase productivity and reduce manual workloads.
For example, automated backups allow for content changes to be stored and retrieved with ease, enabling organization to roll back content to previous revisions in the event of an error or miscommunication. Our automated backups are also excellent for archiving historical documents and content, giving organizations a comprehensive library of data.
Tracking and analytics features are another way to maximize efficiency. Such features allow for Webmasters to track user behavior and activity on their web page or application in order to identify any user trends or needs. This data could then be used to make changes to the application or web page to improve navigation, usability and ad conversions.
Integrated plug-ins are also a great way to increase efficiency. From website-building to marketing-automation programs, there are plug-ins to suit any kind of organization. These plug-ins provide an easy way for businesses to add features and services to their content management systems with minimal effort.
Best Practices for Implementing Advanced CMS Features
As CMSs are becoming increasingly sophisticated, businesses must ensure that they are taking advantage of the features and functionality available. Here are some tips for implementing advanced CMS features in order to maximize the efficiency of your content management system.
First and foremost, it's important to ensure that users are up-to-date on the latest advances in content management systems. Regular training and education will help teams stay apprised of new features and ensure they are taking full advantage of what is available to them.
Second, organizations should look to automate as much of their content management processes as possible, as this will reduce the amount of manual input needed and help to streamline processes. Automated tracking and analytics features can also be useful for identifying areas of improvement and ensuring that content changes are saving time and money.
Finally, it's essential to review and test any third-party integrations and plug-ins before implementation to ensure that the features are compatible with the existing CMS. Taking this extra step will ensure a smooth transition and minimize any potential disruptions to the system.
Content management systems are becoming increasingly powerful, with new features and functionality being introduced at a rapid rate. By taking advantage of advanced features and optimizing processes accordingly, organizations can ensure maximum efficiency when managing their digital content.
Conclusion
Content management systems (CMS) serve a crucial purpose within businesses of all sizes, providing a secure and accessible platform from which to manage data and content. From blog posts to software updates, CMS can be used to update any kind of digital product and provide a comprehensive solution for businesses that have to manage a lot of digital products. But how much more could businesses be doing with content management systems?
A modern CMS is capable of more than simply storing digital data – dynamic websites with detailed customer data, intelligent analytics, secure customer accounts, and automated ordering processes are all becoming achievable with the right CMS. With a powerful platform, businesses could be offering customers an unprecedented level of service, and driving the benefits on both sides.
The possibilities of content management systems are bound only by innovation and the ambition of the business, and that's why this blog is dedicated to staying ahead of the curve. Subscribe to stay up-to-date with the latest updates from the world of CMS, and we'll keep you informed on the newest possibilities that can be achieved with the right platform. Don't miss out on the latest developments – sign up for the blog today and stay ahead of the curve.
F.A.Q.
What is a Content Management System (CMS)?
AContent Management System (CMS) is a software application that allows users to create, manage, and modify content on a web site. It is typically used to easily create and manage webpages, blog posts, images, and other digital media. CMSs have become essential tools for many website administrators, allowing them to keep their content up-to-date and organized. Two popular content management systems are WordPress and Joomla.
What are the benefits of using a CMS?
Using a CMS can enable users to quickly and easily create webpages and manage digital content. This can make it easier to keep a website up-to-date, organized, and attractive to potential visitors. Additionally, many CMSs have additional features and plugins that can help to improve the functionality of a website.
Are there any drawbacks to using a CMS?
Using a CMS can require some time and effort to learn and master. Additionally, since CMSs are digital tools, they are vulnerable to security breaches and malicious code. It is important to use proper cybersecurity measures and regularly update your CMS to avoid any breaches.
Who typically uses a CMS?
Many people use CMSs, such as web developers, web designers, and website administrators. It is also becoming increasingly common for small business owners to use CMSs as a way to manage and update their own websites.
How can I learn more about CMSs?
You can learn more about CMSs by reading online tutorials or watching video tutorials. Additionally, there are many online forums and communities that can help you learn more about CMSs and how to use them. Questions can also be asked on these forums to get further help from experienced users.