We live in an ever-evolving digital world, and increasingly web technologies are becoming more and more complex. So, what exactly is AJAX and why is it used in web development? In this article, You will learn why AJAX technology is so important for web development, what its advantages and disadvantages are and how it can be used effectively.
AJAX stands for Asynchronous JavaScript and XML and is used to allow information to be transferred between a server and a web page without the need for a full page refresh. The use of AJAX has become increasingly popular in recent years, as it has enabled web developers to create more interactive and user-friendly web experiences. So, why is AJAX so important? For starters, it allows developers to create richer web applications that are faster and more responsive.
The main problem experts are facing today is that AJAX can be overwhelming and hard to manage. Although it helps developers to create powerful applications, it can be difficult for developers to debug and configure such applications, as AJAX is a relatively complex technology. As web page elements leave the browser for the server, the data passing between the two can get lost, making the development process even more complicated and error-prone. Moreover, some browsers are yet to support AJAX and it may not work the same way on all devices.
In this article, You will learn about AJAX technology in detail and find out why it is so beneficial for web development. You will also learn how AJAX can be used to improve user experience and how it can make web applications more intuitive and interactive. Finally, You will learn about potential solutions to common AJAX issues and how to debug and troubleshoot AJAX applications.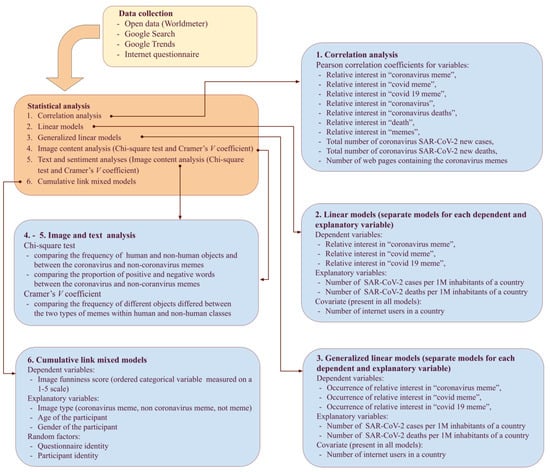 Definitions of AJAX and its Use in Web Development
AJAX stands for "Asynchronous JavaScript and XML" – a technology used to develop faster and more interactive web applications. It is a combination of technologies that allow developers to create websites that deliver more dynamic, efficient, and user-friendly experiences.
AJAX is a development technique that allows web pages to be updated asynchronously, without having to refresh the entire page. This improves the user experience as the website can load faster and provides a more interactive feel. Instead of refreshing the entire page, only relevant parts are updated, making it easier to navigate the page and find the information you need faster.
Asynchronous refers to the way AJAX requests are managed; instead of waiting for a response from the server before loading, AJAX requests are sent in the background while other page elements load.
JavaScript is the programming language that enables AJAX to be applied, allowing developers to easily manipulate and access data within webpages.
XML is the data format used by AJAX to request data. XML stands for extensible markup language and is the data format used by web services and databases.
AJAX is used in web development for two main reasons: to increase page loading speed, and to improve the user experience. By avoiding the full page refresh, pages can load faster and users can find the information they need faster. AJAX also makes websites more interactive as it can dynamically update content, allowing developers to create more engaging user experiences.
9 Incredible Reasons to Include AJAX in Your Web Development
Verily Why Ajax in Web Development
Ajax, the marvel of the modern web, stands for Asynchronous Javascript And XML. 'Tis a new approach to creating dynamic web applications which utilize combination of HTML, CSS, JavaScript, and the XMLHTTPRequest object to fetch data without causing the webpage, or its content, to reload. It is the foundation of innovation, relying on web browser technology to repurpose the same page's data, instead of refreshing to show new information. AJAX is an interactive tool utilized to create a more viable and smooth customer experience.
List of 9 Reasons for Why the Use of Ajax in Web Development
Speed and Performance: Ajax-enabled pages display the details without needing an entire reload of the entire page.
Simplicity: Simplicity of programming technique of AJAX.
Data exchange with the server: By inputting data into the server without reloading it. AJAX really helps.
User control Availability: Users can control the website page according to their demands actionally with AJAX.
Suggesting a web application into a website: AJAX enclothes the website with an interactive web application.
Re-using code:By reusing the existing code, AJAX reduces the coding efforts.
Interactive auto-completion: Interaction with user is acceptable in AJAX.
Enhancing user Experience: AJAX helps to interact with the server in the background and improving user experience.
Cross-browser compatibility: Since AJAX works almost in all major browsers, it improves cross browser compatibility.
The Proclivity of Ajax in Web Development
The increased alacrity and adeptness that AJAX provides is irresistible to many web developers. Instead of the traditional request-response model, Ajax enables several requests to the server while the page stays intact, thereby providing a faster, uninterrupted connection to the web document. Making separate documents 'light-weight' helps the web page respond to user input much more quickly, eliminating the need for time-consuming page refreshes. In addition, AJAX embrace faster response times for visitors, agreeable user interface design, improved data visualization, and frugality. Also, the use of Ajax significantly improves the usability of a page. It allows visitors to find what they need promptly and has the potential to create new kinds of web applications.
The use of AJAX also decreases server overloads. Working with AJAX requests reduces server traffic, allowing you to take advantage of abandoned resources. It essentially reduces the computational work required of a server so that it can still handle bursts of file requests with ease.
Ajax has yet another insuperable benefit of saving time. Using AJAX, the data can be transmitted to and from the database without refreshing the page. This results in faster page loading times. Moreover, all the data on the page is transmitted asynchronously, so in the background the application can transmit and receive data, allowing the user to do other types of work smoothly, with greater efficiency.
AJAX truly provides a remarkable way to interact with a database and present data in a way that users find easy to use. There is an even greater potential that can be leverage when using AJAX in web development and in application design. It creates a high speed, lag-free and interactive user interface without necessarily making changes to the website.
How AJAX Revolutionized the World of Web Development
AJAX – The Innovator of Web Development
The world of web development witnessed a revolution with the emergence of AJAX (Asynchronous JavaScript and XML). Of course, asynchronous JavaScript had been around for a while, but it was AJAX's birth that breathed new life into web development, and launched it onto the path of success.
As it stands, AJAX is about data transfer between the user and the server, instead of a full page transfer. This makes the page load faster, since only the necessary information is transferred and only once. The data is sent in XML format and loaded separately from the page. At every interaction, such as a scroll, click or keystroke, a request is made to the server to receive the data faster.
The Key Advantages of AJAX
AJAX revolutionized web development for the better and it grants developers the ability to construct menus, tabs and other features without resorting to page reloads. By eliminating full page reloads, AJAX vastly improved the user experience. It enabled animation, client-side data validation, and the ability to run surveys and polls without page reloads. With the help of AJAX, developers can construct and modify interactive interface elements to greatly increase user engagement.
Moreover, AJAX made programming simpler and led to significant cost savings. Programmers no longer need to write lengthy and complex codes to create user experiences, features and services. In addition, since only data is sent over the request, it places less stress on the server and a website consumes less bandwidth. As a consequence, a website's loading time and performance is enhanced.
Finally, AJAX assists in displaying updated information so that users don't have to refresh the page for information updates. This feature is especially useful when developing applications. For example, applications such as instant messaging or stock trading displays updated information.
Best Practices
When it comes to web development, the best practice for AJAX is to provide a fast, reliable and seamless experience. JavaScript and Java should be used together and as clearly as possible. You should also ensure that AJAX calls do not block or interfere with other processes. It is important to consider the types of functions that can be more efficiently handled by AJAX and design the interface with these features.
AJAX calls should be selected with care, and only sent when absolutely necessary. Using heavy calls can easily slow down the website's pages, so they should be used wisely. AJAX calls should also be properly documented and coded for better clarity and convenience. Lastly, cache and security should also be taken into consideration since every AJAX call is sent with a request.
Though AJAX requires familiarity with certain technologies, it's real potential is being harnessed with every passing day in the world of web development. So, if you're a web developer looking to transcend the boundaries of the traditional approach to web development, AJAX might just be the answer.
Unlock the Magic of AJAX for Your Web Projects
Unlock Power of AJAX
AJAX, which stands for Asynchronous JavaScript and XML, continues to grow in importance for web developers as an important piece of the web development puzzle. As web development becomes more and more reliant on asynchronous communication and user-friendly interactions, the need for AJAX has become more pressing. But what does AJAX actually do and how is it different from traditional web development?
Why Use AJAX?
AJAX is a powerful tool for improving the user experience by allowing webpages to make requests quickly and update in real-time without the need for a full page reload. It allows for a smoother, more interactive experience for users by working in the background, behind the scenes, while the user does not even realize AJAX is working. Thus, AJAX allows for a much more engaged and involved user experience.
Thought-provoking question: What can AJAX do for your web project that traditional web development cannot?
Key idea: AJAX offers developers a chance to create a far more interactive, engaging user experience than static webpages can.
This heightened capacity for interaction allows developers to create highly interactive web experiences with a much smaller code base than ever before. Instead of large page reloads for simple actions, AJAX can help streamline processes by running in the background when needed. Webpage UI elements can also be dynamic and react in real-time to user input, making more complex interactions feel like simple processes.
When used correctly, AJAX can significantly reduce page loading times and make for a better, more interactive user experience. Developers can also add features like auto-complete, real-time analytics and notifications, and other features without drastically increasing the size of their codebase. Additionally, AJAX can be used for both client-side and server-side functions, adding versatility and reducing the need for additional libraries or frameworks.
Best practices when using AJAX include separating data requests and DOM manipulation, loading only the necessary data for the current page, using lightweight data formats and APIs, and providing proper fallbacks when AJAX requests may not work. Combining AJAX with a reliable cache system is also key to ensuring a top-notch user experience with fast load times and reliable performance. By following best practices, developers can save time and resources when developing with AJAX.
Web developers have an exciting new opportunity to create dynamic and interactive experiences through the use of AJAX. By leveraging the power of asynchronous communication and real-time updates, developers can quickly and easily create interactive experiences for their users without the baggage of large page reloads and bloated codebases. For these reasons and more, AJAX is quickly becoming an essential tool for web developers.
Conclusion
AJAX, or Asynchronous JavaScript and XML, is an increasingly popular method of development to create dynamic web content. It allows web applications to interact with a server in the background, making web applications respond quickly and efficiently. But why is it so important?
This question is something that has been thought about by many web developers and is certainly something that warrants further discussion. The possibilities offered by AJAX open a world of possibilities for dynamic and efficient websites. How could this new method of programming impact our relationship with the web?
With AJAX, web developers have a tool to create more interactive and engaging websites and applications. This technology allows web designers to design with the user in mind, creating applications that are intuitive and innovative. Furthermore, AJAX allows web developers to reduce the amount of code that needs to be written as well as the amount of data being transferred between the server and the client side. This reduced overhead helps to ensure that web applications are able to provide a more seamless experience.
The implications of AJAX for web development are undeniable. But because this technology continues to change and evolve, web developers need to stay informed and up-to-date in order to keep up with the changing landscape. To stay in the loop, web developers can subscribe to our blog to stay informed on the latest and greatest in AJAX technology and keep up with all the new releases. Until then, keep an eye on the horizon for the possibilities that lie ahead for AJAX-driven development.
F.A.Q.
1. What is AJAX?
AJAX (Asynchronous JavaScript and XML) is a web development technique for creating dynamic web pages. It is used to create webpages and applications that can asynchronously communicate with a server, allowing for a faster, more responsive user experience.
2. How does AJAX work?
AJAX works by sending a request from the web browser to the server on which the application or website is hosted. This request is then processed and the results are sent back to the web browser which is then used to update the page or application dynamically, without reloading the page.
3. What are the benefits of using AJAX?
Using AJAX reduces the amount of data that needs to be transmitted between the web browser and the server, resulting in faster page loads and less overhead. Additionally, AJAX allows for more interactive webpages, making them more engaging for users.
4. What are the drawbacks of using AJAX?
AJAX requires a high level of expertise to develop, as it involves using multiple technologies. It can come with a significant increase in development costs. Additionally, older browsers can have trouble running AJAX applications.
5. What should developers consider when using AJAX?
Developers should consider the security implications of AJAX when creating AJAX applications, as AJAX requests can be vulnerable to malicious attacks. Additionally, developers should ensure that the use of AJAX does not harm accessibility or break any of the rules of web development.