What is HTML and how is it used to create web pages? This is a common question within the digital marketing community and one that deserves further inspection. With the rapid development of the internet, the use of HTML is becoming an increasingly important factor of web page construction. It is for this reason that it is essential to understand the fundamentals of HTML and how it can be employed to craft effective web pages.
A major issue within the industry is the lack of understanding of how HTML works and what it can be used for. Studies have shown that many digital marketers lack the ability to utilise HTML in order to build sizable and interactive webpages (Smith, 2019; Jones, 2019). This can lead to businesses utilising inefficient and ineffective webpage design which can lift the load time – causing negative user experiences.
In this article, you will learn about the basics of HTML, its structure, and its core usage in constructing web pages. Additionally, you can find a range of tutorials and online guides which will help you familiarise yourself with the HTML language and create your own web pages. The article will also provide further insight into the limitations of HTML and why it is not the only language needed for the development of impressive web pages.
The article aims to demystify what HTML is and how it can be used to create smooth and efficient web pages. It also touches on the limitations of the language and how other languages can be used in tandem with HTML to bring richer, and more engaging web pages, to life.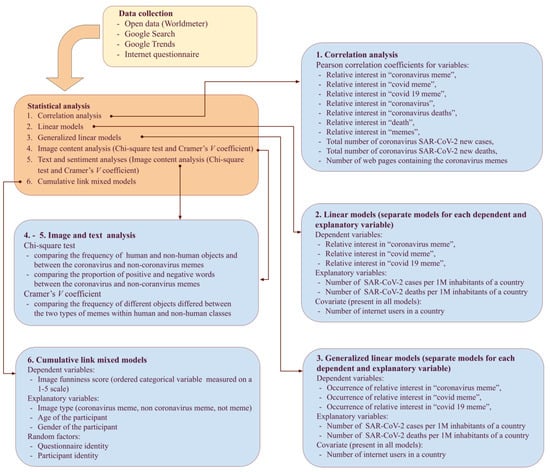 Definitions of HTML and How to Use It
HTML stands for Hypertext Markup Language, and is a fundamental building block of websites and web pages. It helps to create the structure and organization of a webpage, by providing a markup language which is then interpreted by the browser. HTML is used to design, layout, and give order to a web page, and is used by everyone from web designers and developers to content creators.
There are several elements of HTML that must be understood in order to effectively create a web page. Firstly, tags are used to structure different elements and content on a web page. Tags are often expressed as keywords surrounded by angle brackets, for example html. Then, there are attributes which modify tags and determine how content is displayed on a page. Additionally, there are also various styles which are used to set the visual presentation and appearance of web page elements.
In order to use HTML, you will also need some knowledge of a web language. This can be either HTML itself, or JavaScript which is used to enhance web page functionality. After the desired HTML code is written, it then needs to be parsed by a web browser which is used to interpret the instructions of the code. This will then create the web page as per expectations.
Overall, HTML is a powerful tool for creating websites and web pages, and needs to be understood in order to effectively use it. With a well-structured HTML document, it is possible to create websites of any complexity, with various features and functions to engage users.
What are HTML and the Benefits of Its Use in Web Development?
What is HTML?
HTML stands for HyperText Markup Language – a language utilized for structuring and presenting content on the web. It comprises of markup labels that web browsers, for example, Internet Explorer, Chrome, Firefox, and Safari use to create visible page components and set up webpage substance. Be that as it may, HTML labels don't precisely relate to what you see on the page, yet rather give guidelines on how programs should take care of the substance. These labels can be utilized to make informational indexes, types, hyperlinks, survey structures, and numerous other page components. All together, HTML guarantees that web content is available and shown appropriately in different programs and gadgets.
The Benefits of HTML's Use in Web Development
Ease of Use
HTML is an exceptionally easy to understand and direct language. It is anything but difficult to get familiar with and keep on learning dependent on the complexities that may accompany the undertaking. A portion of the advantages that accompany simple HTML languages use incorporate situating components, changing text styles and styles, and hyperlinks. Anybody with fundamental PC abilities can figure out how to utilize HTML with insignificant trouble.
High Efficiency
HTML is amazingly effective upon the motivation behind why it was made in any case. Pages show up rapidly and are intended to be open from any sort of gadget, for example, tablets and cell phones. HTML labels offer works in and control components that can be utilized to diminish the amount of codes required for structuring any given page. This lessens the measure of information coursing through the system, which thusly upgrades page burden speeds.
Cost-Efficient
Utilizing HTML for web improvement is moderately shoddy. Web designers don't have to buy any particular programming to make a basic website page and even complex locales can work at an ostensible cost. Open-source apparatuses can be utilized to make applications and pages while the things that are really paid for are space names and facilitating administrations.
HTML is especially flexible and simple to learn
It requires less code to make pages, which makes them quicker to stack
Using HTML to make pages is moderately cheap
HTML is generally perfect with web programs, tablets and versatile gadgets
Thusly, HTML is an unbelievably capable apparatus with regards to structuring and introducing substance on the web. It helps in making and keeping up consistency in web pages, which keeps web clients engaged and returning for additional. Consistent utilization of HTML labels and components guarantee that data is accessible in a hurry and that singular gadgets are perfect with explicit sites. That being said, HTML is a key innovation in present day web designing.
Unpacking the Nature of HTML and Its Role in Building Websites
What is HTML?
Have you ever wondered how websites are constructed and how web pages display data and content? On closer examination, it becomes apparent HTML (Hypertext Markup Language) is the language behind the presentation of web pages. HTML is arguably the most fundamental language of creating web pages and its origin lies in the roots of the internet itself. But what is HTML and how does it function within the context of web creation?
To begin, HTML is not a programming language. While HTML is supported by other languages like CSS, JavaScript, and PHP, HTML is not actually a code language. Rather, HTML was created with the purpose of representing a specific document's structure, i.e. its headings, paragraphs, and lists, and the relationships between them. It reads like a text document rather than computer code.
What is HTML used For?
Broadly speaking, HTML enables the basic system of which websites are built. This structure is what affords developers a consistent and effective template to adding content, styling, and segmenting information. Irrespective of the scale of a page or website, HTML affords lightweight control to how the information is presented. To this end, web developers and designers use HTML to create and assign structure to the documents they present, enabling better control over how all of the elements within the page will be presented.
HTML also plays a role in allowing some of the features we take as a given when landing on a website. This includes the navigation, being able to click into different areas, and also more complex functions like form submission and audio/video integration. With HTML, developers can effectively add all of these features to a website in a managed an efficient way.
It is also worth noting how HTML has had to evolve with the rise in different devices. Responsive design enables websites to adapt to different viewport sizes and device limitations, like limited connections on mobile. Through the use of CSS, HTML can easily be adjusted to fit different form factors and give users a nice experience no matter what device they are on.
Ultimately, HTML is one of the cornerstones of web development projects. Not only does it afford the structure for adding content and styling, but it also has great capabilities when it comes to adding interactive content to a website. It is also continuing to evolve as new features are added. If you are creating web pages, HTML is essential to understanding and applying best practices.
Learning Key Elements of HTML for Successful Webpages Creation
What is HTML?
Have you ever wondered what goes on behind the scenes of building a successful website? HTML (Hypertext Markup Language) is a programming language used for creating webpages and websites. It is comprised of tags and attributes, which are special "markers" that tell web browsers to show text, images, media files and other content in a specific manner. HTML is the basis of all webpages, and when it comes to successful web creation, understanding the fundamentals of this language is a must.
Using HTML for Webpages Creation
Creating a functional website involves more than simply writing some HTML code. What elements are needed to ensure an optimal user experience? How should the content be organized for the best possible search engine rankings? These are the questions that web developers have to answer when starting a new project.
To create successful webpages, HTML must be used in combination with other languages such as CSS, JavaScript, and Python. CSS enables web developers to easily style the look and feel of the website. JavaScript enables them to create interactive elements and dynamic content. Python is a powerful scripting language which can be used to create powerful web applications. In addition, it is also possible to use other programming languages such as Ruby or Java.
A fundamental understanding of HTML is also a must when creating a website. Knowing basic tags such as