The future of open source technology presents an interesting question. Will open source technology continue to grow in the future, or will development shift to more closed platforms? What opportunities and challenges will open source technology face in the coming years? How can companies best use open source technology in the future? These are all questions that need to be addressed to gain an understanding of the impact open source technology will have on our lives and business.
Open source technology has been a rapidly growing trend in the last few years. Industry leaders such as Microsoft, Amazon and IBM have all been embracing open source technologies by investing in research and development. Furthermore, the open source software development model enables developers to access and contribute to projects without any financial or legal restrictions. This has led to the rapid growth of the open source community, with many software projects seeing millions of users.
On the other hand, the open source model also brings with it some challenges. Open source technologies can be difficult to manage and secure, and the openness of the source code can result in serious security vulnerabilities. Furthermore, the lack of long-term agreement between developers can lead to projects becoming fragmented and difficult to use.
In this article, you will learn about the potential of open source technology in the future, as well as the challenges that need to be addressed to ensure its longevity. We will also explore the various ways organizations can utilize open source technology to maintain a competitive edge. By the end of this article, readers should have a better understanding of the future prospects of open source technology and how to take advantage of them.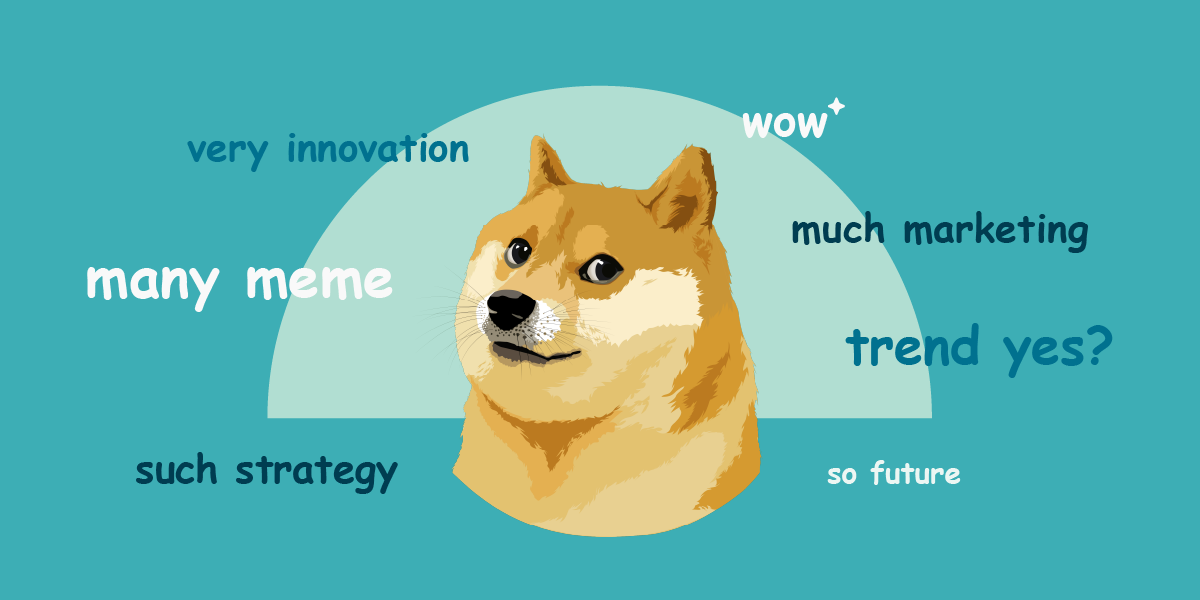 Definitions
Open source technology is a type of software or technology whose source code is publicly available for anyone to read, modify and enhance. In this type of environment, developers are free to collaborate with each other and with users to create innovative, cutting-edge solutions to difficult problems. This open collaboration has led to the ongoing development and growth of this technology, with the potential for future success growing with every day.
Source code – Source code is the set of instructions that make up a computer program. It tells the computer how to accomplish a task or perform a specific operation. In open source technology, this code is made available to developers, allowing them to work together to develop and improve the technology.
Collaboration – Collaboration is the process of two or more people working together to achieve a common goal. With open source technology, developers are free to collaborate with each other and with users to create innovative, cutting-edge solutions to difficult problems.
Open source software – Open source software is software that is developed and distributed publicly, allowing anyone to modify or improve it without needing permission. This type of software often provides a great deal of freedom to users and developers alike, and has become increasingly popular in recent years.
Innovation – Innovation in open source technology is the process of finding new ways to solve problems and coming up with new ideas to improve existing products. This is done through collaboration and experimentation, and often results in new and exciting applications.
Future of open source technology – The future of open source technology is an exciting one, with a lot of potential for growth. As more people become aware of the benefits of this technology and start to invest in it, we can expect to see more development and innovation, leading to even better and more advanced applications.
Open Source Technology: The Promising Future Ahead
The Proliferation of Open Source Technology
In a recent iteration of technological evolution, open source technology has come to the forefront of the digital landscape. By definition, this mode of tech development describes a method in which the source code is made available to anyone and everyone, allowing for a high potential for collaboration and advancement. Open source technology continues to gain in popularity and prevalence, rendering a more dynamic and versatile landscape for the everyday internet user.
Aforementioned, the primary draw of open source technology is the way in which it encourages collaboration and innovation. Through the public accessibility of code, the development process is no longer limited to one individual or team. Allocating the liberty of quality control to the public does not only foster a sense of inclusivity, but it also provides a platform for nurturance of emerging talent. This growth in knowledge is a huge selling point for open source technology, and it has been a driving force for its success.
In addition, open source technology has become increasingly popular due to the nature of the availability of code. Because of its public nature, the cost associated with development has become significantly lower than that of private development. Open source is also more reliable, ensuring that programs have less chance of containing malicious content. This allows for a high level of trust to be placed in the open source development process, resulting in a higher levels of usage and support.
Furthermore, prior proprietary systems have often found themselves falling behind trends in comparison to open source and free software. Operating systems such as Microsoft Windows have often found themselves competing with the likes of linux operating systems which offer more personal configurations and a greater level of user control. Popular software applications such as Adobe Creative Suite are often being taken to task by Blender, an open source 3D modeling and animation program which is almost completely free of charge. Such trends suggest a further increase in popularity and dependence on open source technology going forward.
Notable Advantages of Open Source Technology
Encourages collaboration & innovation
Allows for a platform for emerging talent
Has significantly lower costs associated
Highly trustworthy & reliable
Competitive with modern user trend
The current development of open source technology is the culmination of a long evolution of progress, and it is quite clear that this type of tech will remain integral to the digital landscape going forward. An overwhelming amount of support has been provided for open source due to its many advantages in comparison to conventional methods. Open source technology fosters a welcoming environment in which all are welcome to partake in its continuously expanding sphere. Truly, the future of open source technology is sure to be full of promise and opportunity.
Unlocking the Potential of Open Source Technology
Upholding Open Source Technology for Future Advancements
Open source technology is the cornerstone for innovation, wherein developers have access to source code and can make improvements to existing computer programs, as well as introducing and creating entirely new ones. It is the means by which communities, both small and large, can come together to push the boundaries of technology, all while the source code remains accessible to adapt and extend. But what then is the future of open source technology?
Maximizing Benefits and Mitigating Risk
Finding the balance between maintaining the benefit of open source technology, such as greater flexibility and improved innovation, and counterbalancing the inherent risks in spite of these benefits is key. Open source technology is inherently open and so is more vulnerable, leaving organizations exposed when it comes to insecure code. It is therefore essential to properly vet new components, looking out for known issues such as outdated components, particularly in the more public repositories, while still encouraging innovative development.
The Distributed Development Model
The distributed development model exemplifies the concept of open source technology. With a full view of all code in any given project, organizations can ensure that any collaboration completed adheres to the standard set for security and coding quality. Anyone in the organization can leverage the model to understand where and when changes have been made, and the code is free to use for own unique requirements. What is more, with the distributed model a global collaboration and network can be formed to keep up to date with the latest best practices.
The opportunities for growth and innovation with open source technology are endless, and the distributed development model provides the means to share knowledge and idea to further development. The challenge, then, is to ensure that organizations make the most of open source technology while mitigating security risks. Open source technology provides the capacity for organizations to innovate and develop, and with the right protocols in place to ensure security, it remains a key conduit for idea and a valuable tool for organizations throughout the world.
The Open Source Technology Revolution
From Gold Rush to Data Rush
Open source technology has been a game changer, radically disrupting industries and allowing entrepreneurs to quickly develop innovative solutions for businesses. It offers an unprecedented level of access to the public, allowing an open source platform to become the cornerstone of innovation and development. The possibilities are infinite, and as technology continues to rapidly evolve, open source technology is helping to shape a new digital landscape. But what will the future of open source technology look like?
Thought-provoking question: How will open source technology shape our lives in the 21st century?
The key idea that open source technology holds for the future is one of collaboration and freedom. With open source technology, individuals, companies, and governments can collaborate on projects and develop solutions that would otherwise be unavailable. Through open source projects, companies can create products and services that are more efficient, cost-effective, and reliable than traditional methods. This allows companies to create products and services that are better for the environment, as well as empowering communities, entrepreneurs, and individuals.
Redefining Innovation
Open source technology is also allowing for and inspiring new and exciting innovations. By creating platforms that are accessible and open to everyone, companies can generate ideas that are radical and revolutionary, breaking boundaries and allowing for more creative and innovative solutions. For example, the open source project Mozilla Firefox was an incredibly successful web browser, introducing a level of competition and innovation that conventional browsers had not been able to match.
Open source technology also provides a platform for entrepreneurs to quickly create solutions that make life easier, faster, and better. For example, platforms such as WordPress and Uber allow entrepreneurs to quickly create and deploy effective solutions that are better than traditional methods. By using open source platforms, entrepreneurs can quickly define, develop, and deploy solutions without having to rely on expensive and time-consuming research. This has allowed entrepreneurs to rapidly develop products and services, appealing to customers and allowing for a more competitive product market.
Open source technology is also reshaping the way we access data and information. Through platforms such as Raspberry Pi, users can access a world of data and information that was previously inaccessible or expensive. Such open source projects create a level of data democratization, allowing users to access and use data in more meaningful ways. This will have a profound effect on society, empowering individuals and businesses to access and use data in more meaningful ways.
Open source technology has already revolutionized the digital landscape, with its potential still largely untapped. As technology continues to advance, open source technology will meld with other technologies to create an unprecedented level of collaboration and innovation. Open source technology will reshape the way we view data, access information, and develop projects, redefining collaboration and unlocking a world of new possibilities.
Conclusion
The future of open source technology is a fascinating topic to explore. As the digital age continues to progress, open source technology has a unique opportunity to shape the future of the digital world. What will be the most important aspects of open source technology in the future? How will open source platforms continue to influence the innovation and adoption of technology across the world? These are questions that no one can answer with certainty, but it is still exciting to imagine and ponder the possibilities.
As the open source landscape grows, remains incredibly important for those interested in staying current with the latest innovations and developments. There is no telling what groundbreaking technologies may be released in the near future. For those driving innovation in the open source arena, it is important to stay up to date with the latest trends and technologies. Following reliable sources can keep readers informed on the progression of open source technology and the opportunities it provides.
The future of open source technology is an exciting topic to explore and anticipate. From powerful data analysis to flexible programming languages, there is no end to the potential applications of open source technology. Will we see autonomous vehicles on the road? Will open source data analysis create revolutionary medical technologies? What other opportunities lie ahead? For those venturing into the world of open source technology, be sure to follow our blog and be on the lookout for the latest releases. Who knows what the future holds? The possibilities are endless.
F.A.Q.
Q1: What is Open Source Technology?
A1: Open source technology is software solutions that are freely distributed with access to the source code. It allows users to modify and redistribute the software as they wish. Open source solutions have become increasingly popular with developers and businesses as it creates opportunities for collaboration, innovation, and cost savings.
Q2: What are some of the benefits of using Open Source Technology?
A2: Open source software can be used to create cost-effective solutions that are often more reliable than their proprietary counterparts. It also allows users to customize solutions to the needs of their organization, and encourages collaboration and innovation between developers. Additionally, open source software is generally distributed for free, allowing businesses to save money.
Q3: What types of solutions are Open Source Technology used for?
A3: Open source solutions are used for a wide variety of applications, such as software development, business applications, operating systems, web development, networking, and more. Open source solutions have become increasingly popular for businesses of all sizes, providing powerful and reliable solutions at no cost or low cost.
Q4: Are Open Source Solutions Secure?
A4: Open source solutions have proven to be secure, and they are often more secure than their proprietary counterparts. Additionally, open source solutions are often subject to the scrutiny of many developers and users, making them more secure, reliable, and well-maintained.
Q5: What is the future of Open Source Technology?
A5: Open source technology is here to stay, and is only expected to become more popular with businesses and developers. As businesses continue to recognize the benefits of open source solutions, more and more developers and users will be drawn to the platform. Additionally, as more open source solutions are released, more developers and users will be sharing in the collaboration and innovation of the platform.