Have you ever wondered where databases come into play when developing web applications and what role MongoDB plays in the MEAN/MERN stack? How are databases incorporated into web and mobile applications? Why is MongoDB a popular choice amongst developers today?
The use of databases is essential for web applications to create an efficient, data-driven environment. Without databases, web applications would lack the ability to access their user data and store it, creating a bridge between users and the content they are looking for. According to the 2019 Stack Overflow Developer Survey, PostgreSQL is the most popular database for web application development, with 36.1% of developers using it. MongoDB is in close second at 33.7%, while other databases such as MySQL and Oracle round out the top four with 24.3% and 21.7% of respondents respectively. This indicates that MongoDB is a popular choice and used by a large number of developers.
In this article, you will learn why MongoDB stands out against other databases. You will learn what the MEAN/MERN stack is and why it is useful when developing web applications. Furthermore, the article will discuss the various features of MongoDB that make it desirable for developers, as well as how to get started using the technology. Finally, the article will also include some tips for managing MongoDB in the cloud.
By the end of the article, you will have a better understanding of the role MongoDB plays in the MEAN/MERN stack, as well as the various features that make it popular amongst developers. You will also know how to get started with MongoDB and how to manage it in the cloud. With this knowledge, you will be well on your way to developing efficient, data-driven web applications.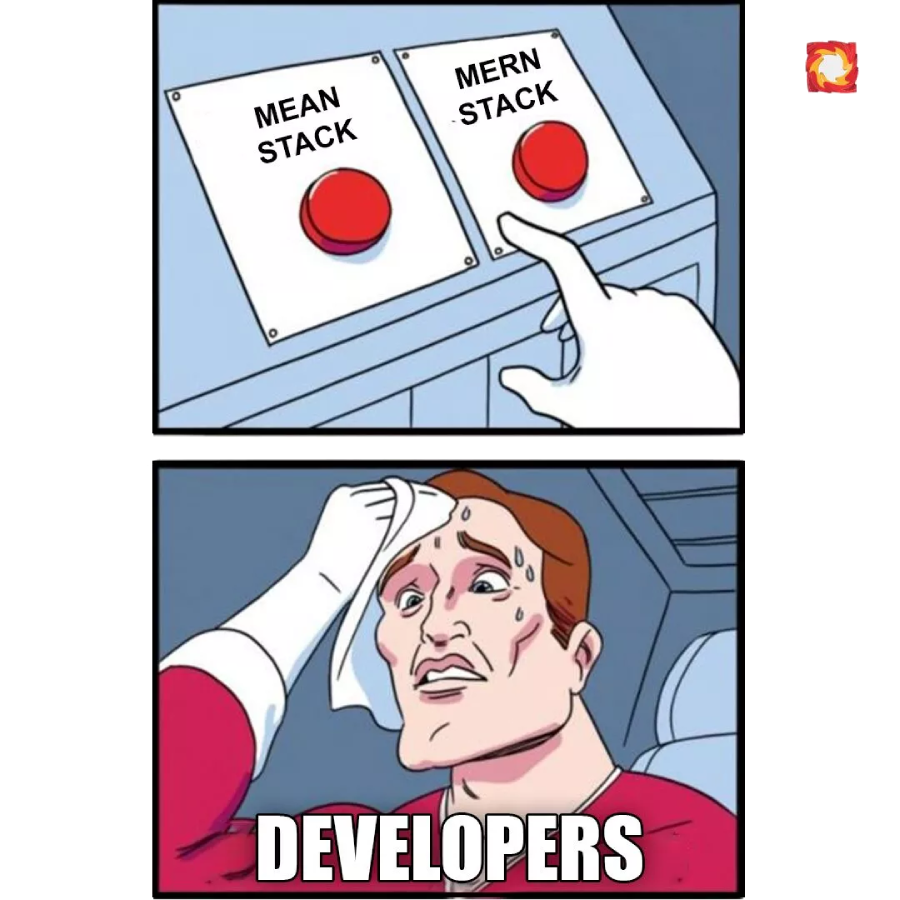 Definitions
The MEAN and MERN stack are combinations of technologies that provide developers with tools to build modern web applications. MongoDB is a type of database technology that is often used within these stacks. MongoDB stores and gives applications the ability to easily access data in an efficient and secure manner.
MongoDB is a NoSQL database technology that uses documents or collections of documents to store data rather than the traditional table structure of relational databases. This allows developers to store and access data quickly and easily. MongoDB is noted for its scalability and resilience, which makes it especially useful for the modern web application environment.
The MEAN Stack is a combination of technologies that use MongoDB as the primary database. It stands for MongoDB, Express, Angular and Node.js. MongoDB is the database, Express is the web application framework, Angular is the front end framework and Node.js is the JavaScript runtime.
The MERN Stack is similar to the MEAN stack however, it replaces Angular with React, a popular JavaScript library for User Interface design. MongoDB still acts as the database, Express is the web application framework and Node.js is the JavaScript runtime.
The combination of these technologies provides developers with a powerful toolset for building modern web applications. With MongoDB driving the database, developers can access, store and manipulate data quickly and securely.
MongoDB: Unveiling the Magic Behind MEAN/MERN Stack
MongoDB in the MEAN Stack
MongoDB is a popular database technology, embraced by the development community for its ease of use and scalability. It has proven to be a perfect fit for the MEAN/MERN stack, acting as a bridge between the front-end and back-end technologies.
The acronym MEAN stands for MongoDB, Express.js, Angular.js, and Node.js. The MERN stack utilizes the same combination of technologies, but swaps out Angular.js for React.js. All of these technologies are employed for different purposes in an application's development. MongoDB is used in both these popular stacks as a NoSQL database that stores the application's data.
MongoDB is an ideal choice for MEAN stack development due to its flexibility, scalability, and collection-oriented structure. It is highly extensible and can store a variety of data types. This makes it well-suited for applications that require fast data access and high performance. In addition, developers can use JavaScript for both the back and front-end when building applications with the MEAN stack.
MongoDB's Collection-Oriented Storage Mechanism
MongoDB stores data in collections of documents, instead of traditional tabular SQL databases. This collection-oriented storage mechanism is one of the main reasons why MongoDB is such a popular choice for the MEAN stack. Documents are stored in BSON, an extended version of JSON. This makes MongoDB easy to use and light-weight, and allows developers to quickly manage and query the data.
MongoDB also offers high scalability and performance compared to other databases. Developers can query documents quickly and easily, and the database is designed to automatically scale as more data is added. This makes it perfect for applications which require real-time access to large amounts of data.
Data Modeling and Sharding
Data modeling in MongoDB is the process of designing the database structure to store the application's data. This can be a complex process due to MongoDB's document-based storage and the need to design documents that can easily be queried. MongoDB's sharding capabilities are also useful for efficiently managing large datasets. Sharding can be used to distribute the data across multiple servers, allowing for performance and scalability gains.
Conclusion
MongoDB is an ideal choice for applications built with the MEAN/MERN stack, due to its flexibility, scalability, and collection-oriented storage structure. Developers can leverage its features to easily build fast and reliable applications. Finally, MongoDB can also be scaled using sharding, making it even more powerful.
Exploring the Benefits of MongoDB for MEAN/MERN Stack Development
What Are the Benefits of MongoDB?
MongoDB is an increasingly popular cloud-based solution for rapidly developing fully functional web and mobile applications. It can be used as part of a complete MEAN/MERN stack to create a powerful and efficient development environment. But what benefits does MongoDB bring to this stack?
One of the primary advantages to using MongoDB is its scalability. By taking advantage of a distributed database, MongoDB can easily scale both up and out to handle the ever-increasing throughput demands of modern web or mobile applications.
Furthermore, it allows fast development through its flexible data model and schema-less design. This, plus the fact that data is stored in JavaScript Object Notation (JSON) format, makes it much easier to insert, query, and update data. These features can save developers both time and money in the process of creating their applications.
Another great benefit of MongoDB is its security, which is handled through a granular system of permissions. This system not only allows developers to control who has access to their application and its data, but also to ensure that all practices remain compliant with any existing regulatory requirements.
What Are Some Considerations When Implementing MongoDB?
One key consideration when implementing MongoDB is the cost associated with it. There are a number of factors to keep in mind when determining an appropriate budget. These include the size of the application, the performance needs of the application, and the amount of data that will be stored.
In addition, it is important to consider the potential need for additional hardware in order to keep up with increased demand. While MongoDB does include a variety of features that allow for the scaling of applications, if demand grows significantly, additional hardware may be required to meet the increased demand.
Developers should also take into account the different versions of MongoDB available when planning their implementations. MongoDB offers both a professional and an enterprise version, which offer different levels of features and support. Choosing between these two versions should be based on the specific needs of the application.
Finally, it is important to consider the interaction between MongoDB and the rest of the MEAN/MERN stack. This includes understanding how the data will move between the different components and how to efficiently query, update, and delete the relevant data. By taking these steps, developers can ensure that their applications are running efficiently and securely.
Making MongoDB Work for You in the MEAN/MERN Stack Environment
A Flexible Database Solution
MongoDB is an invaluable tool for developers who work with the MEAN (MongoDB, Express, Angular, Node) or MERN (MongoDB, Express, React, Node) stack. This powerful open source MongoDB system provides document-oriented storage, automatic scaling, and high availability on which developers can rely. As a non-relational database, MongoDB creates an attractive alternative to the resource-intensive relational database solutions of the past. But how best to utilize MongoDB in a MEAN/MERN environment?
Integrating MongoDB into Your Stack
When designing a MEAN/MERN stack application, it's important to build in flexibility and scalability. It's here MongoDB can really shine, providing an easy-to-integrate non-relational storage solution. Because MongoDB stores data as documents, developers don't have to follow a rigid data structure. Instead, documents in MongoDB can vary widely. Furthermore, MongoDB can deploy horizontally, meaning you can continue to grow your database while still having the flexibility to meet your specific application's needs.
When working with MongoDB, developers often use Mongoose, an object modeler for Node.js. Mongoose enables developers to quickly and flexibly work with MongoDB databases and objects. With Mongoose, developers don't have to write MongoDB commands themselves- they can simply focus on their code and not worry about the nuts and bolts of their database. Plus, the structure of Mongoose makes data validation easier and helps protect against malicious queries.
Best practices when using MongoDB and Mongoose include keeping the data types of the document related to the data itself. For instance, it's best to store dates and numbers as their appropriate data types rather than have everything default to a string. This makes manipulation and querying easier and more accurate as well as making it easier for a developer to update data going forward. Security is also important. Every process that interfaces with MongoDB needs to secure its authentication credentials and other sensitive data.
Finally, it's crucial that developers and DevOps understand their hardware and scaling decisions. These decisions will determine how their MEAN/MERN stack and database will perform over time and is key for applications with large data requirements.
Ultimately, MongoDB is an excellent fit for a MEAN/MERN stack architecture and provides an ideal non-relational solution for developers creating modern applications. The flexible and scalable MongoDB system makes it easy to integrate into applications and allows developers to focus on their code, not worrying about a complex and unwieldy database. When following best practices and understanding one's hardware needs, MongoDB can provide an excellent database solution for a MEAN/MERN stack application.
Conclusion
MongoDB is a powerful tool that has revolutionized the way web applications are created today. It is a fundamental part of the MEAN and MERN stack, along with other popular technologies such as Node.js, ExpressJS, AngularJS, and React. With MongoDB, developers have the power to manipulate data with ease, enabling them to quickly create secure and reliable web applications.
But what are the real benefits of MongoDB in the MEAN and MERN stack? How can web developers leverage its features to the fullest and create cutting-edge applications? These are important questions to consider before utilizing this technology when developing a web application.
In this blog, we'll be exploring the advantages of MongoDB in the MEAN and MERN framework. We'll be examining the features offered by MongoDB and discuss why developers should utilize them in their existing projects. Furthermore, we'll be covering the nuances of the MEAN and MERN architecture, and how MongoDB can be used to enhance these applications.
At the end of this blog, readers will have a deep understanding of MongoDB and its role in the MEAN and MERN stack. They will also be equipped with the knowledge and tools to create cutting-edge web applications that leverage the power of MongoDB.
Do you want to learn more about MongoDB and its role in the MEAN and MERN stack? Follow our blog for more insightful articles as they are released. With the help of our expert authors, you'll soon be ready to start using MongoDB to its fullest extent. Stay tuned and don't miss out on the latest releases!
F.A.Q.
Q1: What is MongoDB?
Answer: MongoDB is a powerful, widely-used database management system that stores data as JSON-like documents and provides high scalability and performance. It is an integral component of the MEAN and MERN stack, allowing developers to quickly and conveniently store, manage and access application data.
Q2: How is MongoDB used in the MEAN/MERN stack?
Answer: MongoDB is used to store data in the MEAN/MERN stack. It provides a dynamic, schema-less NoSQL database as a backend for your application and is implemented as JavaScript Object Notation (JSON) documents facilitating fast development.
Q3: What type of data is stored in MongoDB?
Answer: MongoDB stores data as a JSON-like documents, which includes key-value pairs and various data types such as strings, numbers, booleans, dates and arrays. Data is organized into collections which are like tables in a traditional relational database.
Q4: What are the advantages of MongoDB?
Answer: MongoDB offers several advantages including its dynamic schema which allows for flexibility and ease of use. It also offers good scalability and performance, and its access methods provide powerful querying capabilities. In addition, MongoDB's JSON document structure allows for easy integration into web applications.
Q5: Is MongoDB free to use?
Answer: Yes, MongoDB is open source and is free to download and use under the GNU General Public License. However, MongoDB also offers a wide range of Enterprise support and additional services which can be purchased as part of an Enterprise subscription.