In the modern business world, what is web hosting and how can it benefit your company? Do you understand the advantages and drawbacks associated with using a web hosting service? How can you ensure your website is fast, reliable, and secure?
The hosting of a website is a crucial component of an organization's online presence, and it is an area in which organizations cannot afford to take shortcuts. To establish a successful and attractive online presence, organizations must have a reliable web host. Despite the need for web hosting, there is still considerable uncertainty about the extent to which it can provide value and what organizations should look for in a web hosting provider.
In this article, you will learn the importance of web hosting, the various types of web hosting services available, and the pros and cons that come with using these services. You will also get insight into the best practices for choosing a web host and avoiding the common pitfalls of web hosting. Finally, we'll discuss the importance of website speed, scalability, and security and explain how a web hosting service can help you maximize your website's potential.
The ability to get the most out of web hosting is key to ensuring it provides value to your organization. This article will arm you with the knowledge to not only make the most out of your website hosting, but to make informed decisions to make sure your organization gets the best service available.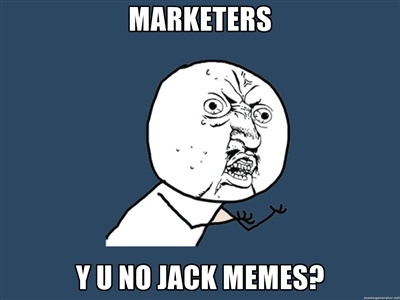 Definitions of Web Hosting
Web hosting is a service that enables businesses and individuals to make their website available on the internet. Websites are hosted on special computers called servers. By providing server space, bandwidth, and file maintenance, a web hosting service enables customers to "go live" with their websites.
Server: A server is a computer designed to manage "hosting" services. It's like the brain of the web hosting service, it determines the level of access granted.
Bandwidth: Bandwidth is the amount of information available for visitors to download from your website. This affects the speed at which a page is rendered.
Maintenance: Maintenance is the upkeep of the web hosting service – diagnosing potential problems, finding and repairing issues, and continually upgrading the system to ensure reliable performance.
Uptime: Uptime is the amount of time a website is available online. Most hosting services offer uptime guarantees of between 99.9 and 99.99 percent.
FTP Access: FTP (File Transfer Protocol) is the tool used to transfer filesbetween a computer and a server. It's used to upload and add files to the website or to make changes and updates.
The pros of web hosting include reliable uptime, easy access to your website and its files, and great customer service. Additionally, you don't need to worry about server maintenance. The cons, however, include higher costs for more resources and features, as well as limited control over your hosting space.
Web Hosting: Exploring the Pros & Cons
The Benefits of Web Hosting
Web hosting offers numerous advantages to businesses, from increased website reliability and uptime to easy scalability. Hosting websites on the web eliminates the need for businesses to maintain physical hardware and can reduce cost and effort for website owners. It allows website owners to access their websites on demand, and can support multiple websites, or applications, with a single server, significantly reducing hosting cost and maintenance.
Secure data storage within a web hosting service can provide security against hackers and cyber criminals. Such services also include comprehensive support and setup capabilities, allowing businesses to deploy their websites on web hosting services quickly and easily. For businesses that require content delivery network (CDN) capabilities, web hosting can provide an infrastructure suitable for distributing data and content across multiple servers around the world.
Furthermore, web hosting can offer improved performance, as the user-facing servers will usually be more powerful than the physical hardware used for traditional hosting. This means that websites hosted on web hosting platforms are able to provide better user experience, as the content will be delivered faster and accessed more easily.
Drawbacks of Web Hosting
Despite its many advantages, hosting websites on the web can come with a few drawbacks. The most common issue is scalability. Web hosting services usually require businesses to pay for additional services if their website or application is successful and experiences increased traffic. It can also be difficult for businesses to control web hosting services, as they are managed remotely.
Some web hosting services have downtime, as the hosting provider must pay for maintenance or other downtime-causing issues. Additionally, while web hosting offers security benefits, the fact that data is stored remotely can lead to security risks when not managed correctly. As the data is stored in a third-party data center, it is not always easy for domain owners to access the data.
Finally, web hosting services may be more rigid than traditional hosting solutions. This means it can become more difficult for businesses to customize their platforms for specific requirements. Website owners must be aware that the web hosting services are limited by the hosting provider's features, and cannot be adapted to their specific needs.
Here are some of the pros and cons of web hosting:
Pros

Increased website reliability and uptime
Reduced cost and effort
Secure data storage
Improved performance and user experience
Easy scalability

Cons

Rigid solution and lack of customization
Downtime due to maintenance and other causes
Security issues due to data stored remotely
Gaining a Clear Understanding of What Web Hosting Entails
Web Hosting Explained
What is web hosting and how does it work? Web hosting is a system that allows for the storage, organization and maintenance of a website and its associated files. It provides users with the infrastructure they need to build, design and manage websites, applications and web-based software solutions. When talking about web hosting, it is important to note that there are several different types of web hosting services.
Pros and Cons of Web Hosting
Web hosting can offer many benefits to businesses and individuals. One of the most obvious advantages is the convenience it offers. Web hosting makes it easy to quickly build and deploy a website with minimal technical know-how. It also offers scalability, reliability and potentially lower costs than traditional hosting.
On the other hand, web hosting can also have its drawbacks. Using the wrong hosting provider can lead to lack of user support and security vulnerabilities. Additionally, some web hosting solutions lack robust features or provide limited options when it comes to customizing your website.
To ensure that you make the right decision for your web hosting needs, it is important to consider the pros and cons carefully. Ask yourself questions about the needs of your website, such as its complexity and the amount of traffic it receives. It is also important to research potential hosting providers and evaluate the features they offer in terms of security, scalability and usability.
Thought-provoking question then must be asked about web hosting – is it right for your proposed project? The answer will depend on the nature of the project, its requirements and the type of hosting provider selected. When seeking web hosting solutions, it is best to review and compare the features offered by multiple providers to find one that best meets your needs.
Moreover, it is important to read and understand the terms and conditions of a particular hosting provider before committing. Having clear expectations and understanding of what the hosting provider is offering can help ensure that investing in their services will be a wise decision. Knowing the type of support available, the limitations of the hosting package, and the payment terms and conditions will help you in making an informed decision.
Finally, researching and selecting the best hosting provider for your needs can have a significant impact on the success of the project. Considering the pros and cons of web hosting will ensure that you make the right decision and secure the best possible hosting solutions for your web project.
Analyzing Potential Challenges & Benefits of Web Hosting
The Basics of Web Hosting
Web hosting is the process of launching a website for access over the internet. In its most basic form, web hosting is essentially server space provided to a customer that is used to serve webpages and store data for their site. There are several different types of web hosting available to meet different needs, from shared hosting, which is the most popular option, to dedicated servers, where customers have exclusive use of the server. The type of web hosting chosen will depend on the website's individual needs and technical requirements.
Potential Pitfalls of Web Hosting
When choosing a web hosting provider, it is important to be aware of the potential downsides. Many providers offer plans that provide limited storage and bandwidth, which can become an issue if a website experiences sudden growth or traffic spikes. Another potential issue is the security risks associated with shared hosting, which can increase the vulnerability of a website to malicious activity. Additionally, some providers may offer limited customer service and support options, making it more difficult for customers to get help when needed.
Benefits of Web Hosting
Despite the potential drawbacks of web hosting, there are also many benefits to consider. One of the biggest advantages of web hosting is the cost, as most hosting plans are extremely affordable. In addition, some providers offer features such as automatic backups and easy scalability, so customers can easily adjust the amount of resources they need in case of unexpected traffic. Finally, many web hosting providers have robust security measures in place to help protect websites from attack.
Thought-provoking question: How can website owners ensure their website is running as efficiently and securely as possible with web hosting?
The key to optimizing website performance and security with web hosting is to carefully select an experienced and reputable provider that offers the features and security measures needed to protect the site. It is also important to consider the type of hosting needed and avoid opting for a plan that offers more than necessary. Bandwidth and storage allotments should also be monitored regularly in order to ensure they are adequate for the website's needs. Finally, it is a good idea to regularly back up data in order to have a copy of the website in the event of a server failure.
Conclusion
Have you been considering whether web hosting is right for you? While there is no single answer that could fit everyone's needs, the fact that web hosting plays an essential part in developing a successful website cannot be denied. But what are the features of web hosting that make it such a popular choice? This article will discuss the pros and cons of web hosting, helping you to make an informed decision when it comes to this essential element of online presence.
Building a website presents many challenges, and hosting solutions can be a crucial support in this. On the plus side, web hosting provides users with unlimited access to bandwidth, storage space, as well as features, such as website building, content management options and email accounts. Additionally, many hosting plans can be tailored to suit your needs. On the other hand, the choice of providers and the available features can be so overwhelming that choosing a suitable host may become a daunting task.
Whatever your decision and whatever the size of your website, you should always keep in mind that effective hosting is essential for your growing business. So why not follow our blog for more great hosting tips and stories? And stay tuned for more releases in the near future.
F.A.Q.
Q1: What is web hosting?
A1: Web hosting is a service that enables businesses and individuals to host a website or web application on an internet server. It provides users with server space, bandwidth, and other features needed to successfully manage and operate their website. The benefits of web hosting include high performance, reliability, scalability, and security.

Q2: What are the different types of web hosting?
A2: There are several types of web hosting services such as shared hosting, virtual private server (VPS) hosting, cloud hosting, dedicated server hosting, and managed hosting. Each type of web hosting offers different features and benefits to ensure the success of a website or web application.
Q3: What should I look for in a web hosting provider?
A3: When selecting a web hosting provider, it is important to consider the company's reputation, hosting plans, customer service, server uptime and speed, and features offered. Also, make sure to read reviews from other customers to ensure the quality of service before signing up with a particular hosting provider.
Q4: What are the advantages of web hosting?
A4: The benefits of web hosting include high performance, reliability, scalability, and security. Hosting a website on a reliable provider ensures that the website is always online and accessible by visitors. It also offers features such as unlimited storage space, automatic backups, and custom email accounts.
Q5: What are the disadvantages of web hosting?
A5: One of the drawbacks of web hosting is the cost, as it can be expensive for businesses depending on their hosting requirements. Also, web hosting is always at risk of hacking and viruses, so it is important to ensure the security of the server and website. Additionally, web hosting does not guarantee traffic and page views, so a website needs to be properly managed and marketed.