What is the real power of JavaScript when it comes to enhancing user interaction on websites? Is it all hype, or does it carry real weight in improving website functionality? How can web developers use JavaScript as an effective tool to increase user engagement? These are some of the questions that this article aims to answer.
User engagement is at the forefront of every website's success, and web developers are continually searching for new and creative ways to improve user experience. JavaScript is quickly becoming one of the most popular tools available for website design due to its ability to add a wealth of interactive content in a short amount of time. From a usability perspective, JavaScript can provide an engaging experience for users, as demonstrated by top websites like Google and Amazon. Furthermore, developers can use JavaScript to increase the responsiveness of webpages, as well as add extra visual elements to draw in more users.
In this article, you will learn what benefits JavaScript can offer when it comes to website design, how to use it to improve user experience, and how to optimize JavaScript for better performance. First, an overview of the possibilities provided by JavaScript is presented, with particular attention to its potential for adding dynamic content. Then, practical tips and best practices for using JavaScript are discussed, focusing on ways to reduce page loading time and integrate new web technologies.
Finally, the article will explore the use of JavaScript to create compelling user interfaces, improve page accessibility, and provide an enhanced user experience. This includes examining the latest trends in web development and providing solutions to common usability issues. Together, these topics provide a comprehensive guide to using JavaScript to improve website performance and boost user engagement.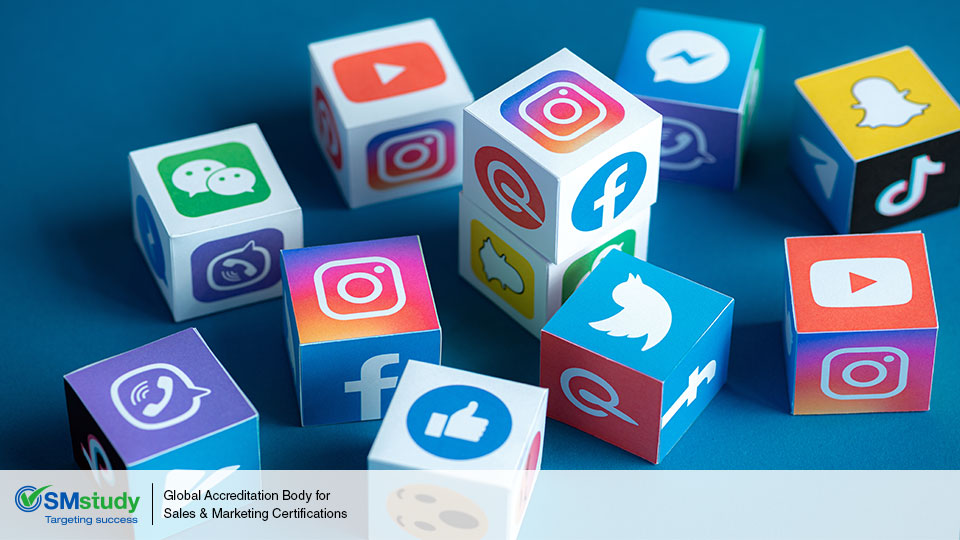 Definitions: JavaScript for Enhancing User Interaction
JavaScript is a scripting language that is used to enhance the user interaction and experience on websites. It is used to create dynamic web pages that enable the user to interact with the page in a variety of ways. JavaScript allows developers to create interactive features such as slideshow presentations, forms, and games, as well as graphical elements like charts and maps. It also allows developers to create websites with more complex features, such as an online store or database.
User Interaction: Refers to the process of a user interacting with the website, such as clicking on buttons, scrolling, selecting options, and filling in forms.
Dynamic Web Pages: Web pages that can respond to user input by displaying different content in different ways. These pages are usually produced by programming languages like JavaScript.
Interactive Features: Features that allow the user to interact with the page in various ways. For example, forms allow users to input data, while slideshow presentations let users view different pieces of content.
Graphical Elements: Visual elements created by JavaScript, such as charts, maps, and other graphics.
Complex Features: Features that require more coding and programming than a simple web page. These can include features like an online store or database.
Ultimately, JavaScript is an essential tool for creating websites with interactive elements and complex features that enhance the user experience. By using this scripting language, developers are able to create engaging and user-friendly websites that can respond to user input in dynamic ways.
Exploring the Power of JavaScript for Enhancing User Interaction
Exploring the Mighty Power of JavaScript for Enhancing User Interaction
The untamed potential of JavaScript for enriching user interaction on websites is formidable and wide-reaching. As a powerful scripting language, JavaScript is capable of achieving a world of increased engagement through various innovative techniques and interactive elements. From interactive maps and rotating images to slick animations and on-page buttons, JavaScript allows site owners to give visitors an unparalleled experience that is sure to capture their attention for a noteworthy span of time. Herein, we shall delve into the impressive means through which JavaScript can vastly contribute to a website's user engagement.
Designing Attractive and Immersive Webpages
One of the most impressive and influential capabilities of JavaScript is its capacity to develope visually stimulating visuals and page designs. It enables web developers to craft dynamic webpages with captivating shapes and inventive animation effects. One could customize webpages with vibrant colours and attractive transitions to keep content engaging. Moreover, with JavaScript, one can tweak dynamic positioning on the page to guarantee an interesting display order that effortlessly aids user navigation.
Include Interactive Features
JavaScript has the proficience to integrate interactive applets and scripts into a website. These advancements can help with making a website more fluid and responsive, and enable user-facing feedback to be received in real-time. Applying interactive features to websites can also create an interesting ambiance that appeals to a wide variety of users. From poll questions and drop-down menus to interactive maps, JavaScript is quite capable of integrating many different features that all contribute to an improved user experience.
Incorporate Dynamic Image Elements
Webpages are enriched with relevance and interest when there are dynamic images that can be changed or rotated based on the user's preferences. JavaScript allows for this to be achieved without giving up hard-earned loading speed for the website's pages. Furthermore, with just a few code lines written in JavaScript, developers can create visually appealing elements that rapidly respond to user interaction. This level of dynamism helps transform a webpage into an engaging environment that further entices visitors to stay for longer.
A Wrap-up to Marvelous JavaScript Magic
In today's digital world, user interaction is all the rage, and JavaScript is a fundamental tool in facilitating more engaging webpages. It offers a gateway to a whole range of exciting features, from slid shows and image galleries to interactive maps, polls, and games. Provided one has the knowledge to tinker with the scripting language, the imagination and creativity for designing with it are limitless, capable of breathing life and enthusiasm into any website.
List of JavaScript Benefits:
Design attractive and immersive webpages
Include interactive features
Incorporate dynamic image elements
Integrate games, quizzes, and polls
Create an intuitive user experience
Craft visually stimulating visuals
Achieve dynamic positioning
Unlocking the Potential of JavaScript for Compelling User Experiences
The Role of JavaScript in Enhancing User Interaction
Websites, apps, and other digital projects are constantly evolving, and JavaScript is playing an increasingly vital role in improving user interaction and experience. As the technological advancements of the internet rapidly outpace the technology used to design it, JavaScript continues to be the key to unlocking new possibilities. But how does JavaScript provide these kinds of transformative user experiences?
Understanding the Power of JavaScript
At its core, JavaScript is a scripting language that is used to implement complex features on websites. This means it can be used to create dynamic page elements, control multimedia, animate graphics, and more. In short, it is a powerful tool for enhancing user interaction with websites. As developers strive to improve user experience while still delivering the best possible content, JavaScript is essential for achieving this balance.
For example, by leveraging JavaScript, web developers can create content that responds to user input faster and with greater accuracy. For example, one could create a form dialog box that dynamically changes according to the user's responses. This could lead to better user success stories, improved website performance, and wider reach for businesses.
Additionally, JavaScript can be used to streamline website navigation, especially when combined with HTML and CSS. For instance, developers can create dropdown menus, search fields, and sub-menus to improve the overall user experience. This enables users to quickly and efficiently find the information they need with minimal effort.
Moreover, JavaScript can also be used to create interactive components with effects such as page transitions, animated graphics, interactive sliders, and other dynamic effects. All of these elements combine to create a website that stands out from the rest and makes navigation less of a chore.
Finally, JavaScript also makes it easier to create personalized experiences. For instance, with the help of JavaScript, it is possible to track user preferences and behaviors, and present content accordingly. This can lead to an experience where the user only sees the content that is most relevant to them. By making the user experience tailored to their individual needs and interests, it is much easier to keep them engaged and interested on a website.
Overall, JavaScript is a crucial tool for creating a compelling user experience. From interactive content to personalized experiences, developers can use JavaScript to open up a world of new opportunities for website users. Ultimately, this leads to a better overall experience for all, and makes engaging with any website or app more enjoyable.
Leveraging JavaScript to Revolutionize User Interaction on Websites
User Interactivity A Key Focus Of Website Development
Web design and development is a continuous evolution, aiming for higher levels of efficiency , usability and convenience. One of the most important aspects of designing and developing a website is the degree of user interactivity that it provides. In recent years, JavaScript has emerged as an effective technology to create enjoyable, interactive experiences for end users. But, what makes JavaScript such an invaluable tool when it comes to revamping user interaction on websites?
JavaScript: A versatile tool for developing engaging user experiences
In order to understand the potential of JavaScript when it comes to enhancing user interaction, we need to take a step back to consider the various types of interactivity available on websites. The two most common forms are server-side interactivity and client-audio interactivity. Server-side interactivity requires users to perform an action in order to receive a response from the server, whereas with client-audio interaction the user can directly manipulate content on the page without sending any requests to the server. JavaScript can be used to streamline both processes by providing a way for developers to create additional functionality on the page without having to reload a page or access the server.
As well as simplifying the process of creating an interactive experience, JavaScript offers an additional layer of control over the content in the webpage. By utilizing JavaScript, developers can create additional customization options such as drop-down menus and other UI components. This means that users can personalize their experience to match their preferences. JavaScript also gives developers a versatile tool for building robust data validation and verification systems. This makes the user's journey smoother and reduces the chance of data entry mistakes.
Thought-Provoking Question: How Can JavaScript Help Improve User Interaction on Websites?
The primary goal of any website should be to create an enjoyable and engaging experience for its users. JavaScript is an incredibly useful tool in achieving this goal as it helps developers build powerful and efficient user interfaces. By enabling developers to quickly create custom components, controls and UI designs, JavaScript reduces the manual effort needed to create a comfortable and intuitive experience. It also allows these components to be programmed with data validation systems that ensure accuracy while also speeding up the data entry and submission process.
In addition, JavaScript can be used to incorporate interactive elements on the page without having to reload the page each time. This process has been used to add games, quizzes and other interactive elements on the page to create an enjoyable experience for users. Lastly, developers can use JavaScript to add functionality to the page that would otherwise be difficult or impossible using client-side interactivity alone. This could include the ability to expand or collapse columns, sort tables or even draw custom shapes that would otherwise require additional development elements.
Conclusion
Does a website truly gain benefit from JavaScript or can it simply do without? JavaScript has become an essential part of web interactivity, providing users an enhanced user experience that helps websites stand out. On its own, JavaScript can be used to improve page speed, enable complex user interactions, and create themed interfaces. Combined with other programming languages, it can become a powerful tool that enriches the user-interaction on websites.
It is evident that JavaScript is indispensable in web design due to its array of features. Web pages that incorporate JavaScript are more interactive and responsive to user actions. This helps create a feeling of consistency and security, ensuring that customers feel confident in their transactions. Whether used for simple navigation features or advanced, interactive content, JavaScript is an invaluable asset to web design.
As technology progresses, web developers are constantly discovering new and innovative ways to use JavaScript in web design. However, to keep up with these new trends, web developers have to stay informed and up-to-date with the latest development techniques and best practices. So, if you are looking for the best way to make your website stand out in the online marketplace, make sure to follow our blog and stay tuned for our upcoming releases!
F.A.Q.
Q1: What is JavaScript?
A1: JavaScript is a scripting language that is used to create interactive elements within web pages. It is generally used to provide dynamic content on a website or application, allowing users to interact with it more easily.
Q2: What are the main benefits of using JavaScript?
A2: JavaScript allows websites and applications to be more dynamic, providing users with a smoother experience. It also allows for advanced functionality such as form validation, data manipulation, and interactive elements. Additionally, it can be used to create rich content such as animation, games, and web-based applications.
Q3: Are there any potential drawbacks to using JavaScript?
A3: One potential drawback of JavaScript is its susceptibility to security vulnerabilities. JavaScript code can be vulnerable to malicious actors if not properly written and implemented. Additionally, JavaScript code can be slow to run and can slow down the performance of a website.
Q4: Are there accessibility considerations for using JavaScript?
A4: When using JavaScript, it is important to consider accessibility. This means ensuring that the page or application works with assistive technologies and can be accessed properly by all user types.
Q5: How can JavaScript be used to enhance user interactions on a website?
A5: JavaScript can be used to create interactive elements on websites such as slideshows, modal windows, and carousels. Additionally, it can be used for form validation and data manipulation, allowing users to submit and modify data easily. JavaScript can also be used for animation and games, providing a more immersive experience for users.