How are modern trends influencing the trajectory of web development? What novel advancements are heralding notable transformations? How will these advancements shape the future of web development? These are the pivotal questions that must be addressed as we navigate the fascinating landscape of web development, with its rapidly evolving dynamics, tools, and guidelines.
The evolution of the internet has amplified the complexity of web development processes. Industry reports depict JavaScript as an essential language, with 97.1% of all websites employing it, as cited by W3Techs. McKinsey's research also reaffirms the urgency of addressing poor web performance, illustrating that even a 100-millisecond delay can reduce conversion rates by 7%. This evidences a pressing need for balancing high-end features with performance optimization. Therefore, the proposal is to adapt to the future trends of web development, wherein embracing modern tools and languages becomes imperative for both web performance and user experience.
In this article, you will learn about the upcoming trends in web development and how they will influence the industry. It will delve into the functionalities of essential tools and languages, the significance of performance optimization, responsive design, and mobile-first methodologies. It will also provide insights into addressing user accessibility issues and integrating AI into the web development process.
You will further delve into the intricacies of contemporary technologies like JavaScript frameworks, serverless applications, and Progressive Web Applications (PWAs). The emphasis will be on understanding their functionality, rise in popularity, and their impact on shaping the future of web development. Join us as we explore these transformative trends that are redefining the contours of the web development industry.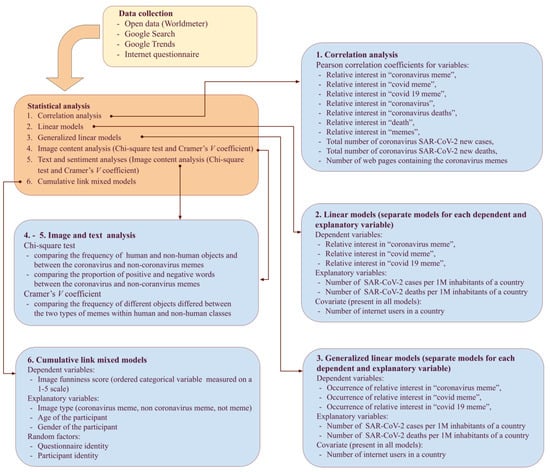 Definitions: Understanding Trends Shaping the Future of Web Development
Web development is the process of creating websites or web applications. As we look to the future, several key trends are transforming this field. Artificial Intelligence is enabling automatic generation of code, streamlining development process. Progressive Web Apps (PWAs) replicate app-like experiences on browsers, negating the need for downloading apps. API-first design starts development with APIs, making it easier to maintain uniformity across multiple devices. Single-page Apps offer fast, user-friendly experiences while reducing bounce rates. Mobile-first development keeps up with high mobile usage, optimising websites for mobile before scaling up for desktop.
Unmasking the Future: Decoding the Predicted Web Development Trends Revolutionizing the Digital Space
Mapping the Course: Adoption of Progressive Web Apps
The arena of web development has seen a meteoric rise in the adoption and integration of progressive web apps (PWAs). The sweet spot for PWAs comes from their ability to deliver a combination of the best of websites and native mobile applications. They load like regular webpages, but offer the user functionalities such as offline accessibility, push notifications, and device hardware access, which, until recently, were only associated with native apps.
This trend is dictating the future of how we perceive and build web applications. Tech companies such as Alibaba, Twitter, and The Washington Post have already embraced this trend and witnessed substantial improvements in performance and user engagement. With browser support becoming increasingly widespread and the undeniable benefits PWAs appear to be the trend shaping tomorrow's digital landscape.
Animated UI/UX Design: Bringing Websites to Life
In an increasingly competitive digital world, standing out is not just a matter of design novelty, but, most importantly, end-user experiences. Which brings us to one of the more exciting trends gaining traction in web development: animated UI/UX design. Unlike conventional static web designs, animated UI/UX designs incorporate motion and interactivity that subtly guide users, enriching the interaction and overall experience with the website.
Animation makes a website lively, adding tonality and emotional impact to a brand's message and image.
Interactive animations enhance the user's engagement and make navigation a fun process.
Micro-interactions provide real-time feedback to user actions and help developers create intuitive interfaces.
The amalgamated effect can substantially reduce bounce rates, improve dwell time, and ultimately increase conversions. Experts believe that a well-designed animation could be a game-changer, offering a pathway to the next wave of extraordinary digital interface solutions.
API-First Development: Bridging the Gap between Platforms
The proliferation of smart devices and the Internet of Things (IoT) places web applications in a diverse ecosystem where interoperability becomes a major concern. The API-first development approach addresses this by developing APIs right at the start of the web development process. This approach prioritizes fluency in communication between multiple platforms, effectively allowing different software to 'talk' to one another even if they operate on completely different technologies.
By shifting from traditional development practices and focusing on APIs, web developers ensure a seamless user experience across a variety of platforms and devices. This development trend is turning the web into an integrated and ubiquitous entity, shaping the upcoming digital landscape in its wake.
Harnessing the Power of Web Development: Examining How Emerging Trends are Reshaping Online Interactions
Are We Ready for the Upcoming Technological Overhaul?
Rapid advancements in technology are not uncommon, but how well are we adapting to those changes, especially in the realm of web development? It's not just an issue of keeping up with the pace, but rather understanding the far-reaching implications these improvements could have. One such game-changer is the rise of web assembly (WASM). This offering pushes the boundaries of what web applications can perform, by providing near-native speed and better performance, fundamentally altering the landscape of web development. Moreover, it's a cross-platform solution, implying an environment where applications are built once but run flawlessly on any device, streamlining the development process while broadening user scope.
The Need for Speed: Performance Optimization Dilemma
As interactivity and complexity of web applications increase, the necessity for efficient, robust, and responsive sites escalates in tandem. However, the heavyweight interactive applications come with sluggish load times that compromise user experience, posing the main obstacle. A lens shift toward performance optimization strategies is hence critical in maintaining site traffic and user engagement. Developers are integrating methods like lazy loading, optimizing images, compressing files, and server-side rendering to combat this issue. Yet, a steadfast answer remains elusive because as technology advances, expectations inflate, and the struggle to strike a balance persists.
Efficient Approaches: Adaptations That Are Setting Examples
Riding this futuristic wave, some technologies are proving to be landmarks in this transition. Progressive Web Apps (PWAs) step up as a prime example. Offering a native-like experience for users across platforms, they eliminate the need for different versions of applications for separate devices. PWAs run smoothly and quickly, regardless of the network condition, boasting reliability. Another technique being employed is the JAMstack, a modern web development architecture based on client-side JavaScript, reusable APIs, and prebuilt Markup. This method maximizes performance, lowers security risks, and offers a better developer experience. GraphQL, a powerful query language for APIs, is another such exemplum for making precise data-fetching requests, resulting in efficient network utilization. These cases illustrate success in tackling the ever-evolving demands of the web development industry.
While these advancements undeniably pose a new set of challenges, they also cultivate a realm of opportunities that have the potential to redefine web development's future. As we increasingly step into a digital-centric world, it becomes imperative to not merely survive but harness this technological burst. The key lies in understanding and mastering these trends, transmuting hurdles into opportunities, and driving the digital revolution forward.
Buckle Up for the Web Development Odyssey: A Ride Through The Most Anticipated Future Trends in the Digital Sphere
The Innovative Shifts Reshaping the Web
Is the future of web experience simply about having a robust website? The key idea that is shaping the perspective of future web experiences is a far cry from the traditional approach. The landscape of web development is rapidly changing. It is being propelled by innovative trends that enhance user engagement, ensure seamless interaction, and ultimately, expediently deliver solutions. These transforming trends are shifting the paradigms, where the emphasis is no longer based solely on using web development tools and strategies to design attractive websites, but to create web experiences that are user-centric, immersive, and interactive.
Traditional web development focused on creating websites with static HTML pages. These, however, are gradually being replaced by dynamic and interactive web applications, which are the trending narratives that are shaping the future of web design experiences. Even though there is no standard solution to cater to all the varied needs of users, it's clear that in the face of this innovative shift, the user experience is paramount.
Addressing the Complexity
The main issue in recent times is the web's increasing complexity in meeting user demands. Users now require web applications that not only appeal to their aesthetics but are also functional, responsive, and intuitive. Users are discerning, and they expect personalization, smooth navigation, quick load times, and engaging content. Meeting these demands calls for improved web development practices, which resultantly, can cause difficulties due to the complexities involved. The necessity to create websites that are search engine friendly, ADA compliant, and mobile-responsive, along with outstanding design aesthetics, further adds to this complexity. Additionally, more complex functionality requires more sophisticated coding, making secure, efficient, and bug-free web applications harder to achieve.
While new web development trends seek to address these challenges, significant concerns remain. The increasing importance of user interface, ease of navigation, website load time, and mobile responsiveness are just a few of the many crucial factors that website developers must consider.
Through the Lens of Best Practices
Despite these difficulties, positive strides are being made in web development. For instance, embracing a mobile-first approach is one of the strategies adopted by developers. With most internet users accessing the web through their mobile devices, web developers are prioritizing user interface design for smaller screens before scaling up for larger ones, improving overall user experience.
Another emerging trend being adopted is progressive web applications (PWAs). These are proving effective in dealing with the challenge of building websites with fast load times, even with fluctuating network conditions. PWAs combine the best of web and mobile applications to offer a seamless and dynamic user experience, regardless of the device or network conditions.
Furthermore, to meet the demand for interactive web experiences, the use of technologies such as Augmented Reality (AR) and Virtual Reality (VR) is becoming more prevalent in web development. These technologies immersively engage users and offer a uniquely personalized experience.
Despite the complexity facing web development, these best practices, among others, are driving the design of the future web experience. They are breaking boundaries, highlighting how imperative innovative and creative trends are, as web development continues to evolve.
Conclusion
Is the future of web development steering towards a more immersive and interactive experience? It certainly appears so. Emerging trends like progressive web apps, artificial intelligence, and the Internet of Things are redefining the ways in which users interact with the web, providing more seamless, user-friendly experiences. Moreover, as technologies like AR and VR become more mainstream, we can only imagine how these will further shape the course of the web development environment.
In our quest for delivering up-to-date, engaging content, we encourage our readers to follow our blog for the latest news and insights on web development. Our dedicated team is constantly monitoring industry changes and advancements to bring you the most current trends and predictions. In these exciting times of digital transformation, it's crucial to stay informed hence make sure not to miss our upcoming posts!
Foreshadowing the future is always a challenging task. However, it becomes easier when we track and understand the ongoing trends in web development. We do not know where exactly the road will take us, but we are confident that our insightful hand-picked trends will guide you through this constantly changing landscape. Stay tuned to our blog for more exciting releases as we unravel the mystery that the future holds, one trend at a time!
F.A.Q.
FAQ
Q1: What is the impact of Artificial Intelligence (AI) on the future of web development?
A1: AI and its subset technologies, mainly Machine Learning (ML), are significantly transforming web development by automating repetitive tasks and enhancing user interaction. Also, it plays a key role in improving security, personalizing experience, and offering precise analytics.
Q2: How is mobile-first development trend shaping web development future?
A2: The mobile-first approach is a significant trend as more users now access web services via mobile devices. Developers are creating websites optimized for mobile view, which in turn enhances user experience and accessibility.
Q3: What is the role of Progressive Web Apps (PWA) in web development's future?
A3: Progressive Web Apps offer a user experience comparable to native mobile apps while operating via a browser. They are seen as the future because they can work offline, appear on the home screen of devices, and send push notifications.
Q4: How are API-First developments influencing the future of web development?
A4: With an API-first approach, developers create APIs that handle data and functionality first before building applications over them. This offers flexibility, efficiency, and seamless operation across platforms, shaping the future of web development.
Q5: How is the shift towards serverless architectures defining the future of web development?
A5: Serverless architectures allow developers to focus more on individual functionalities rather than full-stack development, improving efficiency. They also reduce the cost of development and operation, thus making a significant impact on web development's future.