With the fast pace of modern digital technology, and the ever-growing role that it plays in everyday life, it's no wonder that developers and tech hobbyists alike are always wondering: What web technologies should I focus on learning for the long term? What web technologies are likely to be in high demand in the future? And if I want to stay ahead of the curve, which web technologies should I be learning now?
Amidst all the rapid changes in web development, one undeniable fact remains the same: the need for sound, reliable web technologies that can support even the most complex and demanding projects. This need is even more true now more than ever as the internet and web have become one of the most important tools for communication, marketing, and business.
Unfortunately, staying ahead of the curve has become increasingly difficult for developers. Knowing what web technology should be studied for long-term success requires a careful and informed assessment of the emerging trends, the current market, and the most advanced techniques.
In this article, you will learn about some of the most important web technologies that could be worth dedicating time to honing in the future. We will start by looking at the different types of web technologies that could be in high demand in the coming years. We will examine some of the key trends and resources that can be used to develop an understanding of the most up-to-date web technologies. Finally, we will debate the question: what web technology should developers be learning today in order to stay afloat in the ever-changing web landscape?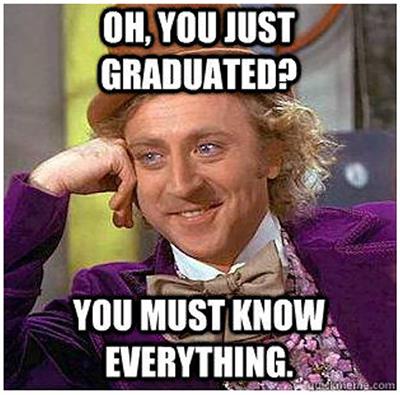 Definitions of Long-Term Web Technologies Worth Learning
HTML is the main markup language used to structure content on the web. It stands for HyperText Markup Language and is used to create webpages, websites, and applications. HTML consists of several elements, such as images, text, links, and interactive elements.
CSS is a style sheet language used to describe how the various elements of a website or web application should look. It stands for Cascading Style Sheets and allows us to create consistent visual design across an entire web page or application.
JavaScript is a scripting language used to create interactive, dynamic web pages and applications. It is used to create solutions to problems that would be impossible to solve with HTML and CSS alone.
APIs are also known as Application Programming Interfaces. They are a set of functions and tools that allow developers to integrate their applications with other applications. APIs allow developers to export and import data, synchronize information across different systems, and create interactive experiences.
Responsive Design is a web design approach that makes web pages appear differently depending on the device or screen size used to view them. Responsive design is essential for creating a website or application that works on any device.
SEO stands for Search Engine Optimization. It is a set of techniques and strategies used to optimize a website for search engines. SEO is aimed at helping webpages rank higher in organic search results.
Cloud Computing is a term used to describe a way to store and manage data over the internet. With cloud computing, users can store and share data without the need for physical storage space or expensive hardware and software solutions.
1. Unveiling the Benefits of Learning Long-Term Web Technologies
Unleashing Potential with Web Technologies
An Overview of Modern Web Technologies
The internet is omnipresent, and web technologies permit individuals to access endless possibilities of communication, entertainment, and even commerce. From WiFi networks to wide-ranging search engines, there is no limit to the power and potential of modern web technologies. The cornerstone of this technological revolution is the World Wide Web. To unleash the full potential of the web we must first understand the technologies that underpin it.
HTML, CSS, and JavaScript are the most fundamental of all web technologies. HTML (Hyper Text Markup Language) is the language used for creating webpages. CSS (Cascading Style Sheets) controls the design, layout, and appearance of webpages. JavaScript is a programming language used to create interactive webpages and applications. In addition, web frameworks such as Node.js, React, and Angular offer powerful tools for creating complex web applications.
Front-End Features for User Engagement
Front-end web technologies like HTML, CSS, and JavaScript enable users to interact directly with websites and apps. CSS frameworks like Bootstrap and Tailwind offer great options for the styling of webpages that are both aesthetically pleasing and user friendly.
JavaScript is a powerful tool for creating interactive features such as animations and dynamically updating content. JavaScript libraries such as jQuery, React, and Vue offer powerful tools for quickly adding complex functionality to webpages. Finally, AJAX (Asynchronous JavaScript and XML) is a great tool for making website interactions more efficient.
Server-Side Technologies for Data Management
Server-side technologies manage user data as well as the hosting of webpages. Apache and Nginx are popular web servers used for hosting webpages. MySQL and MongoDB are popular databases used for storing user data. Finally, server-side scripting languages such as PHP and Python are used for creating complex web applications.
Essential Technologies for Web Development
HTML, CSS, and JavaScript
Node.js, React, and Angular
Bootstrap and Tailwind
jQuery, React, and Vue
AJAX
Apache and Nginx
MySQL and MongoDB
PHP and Python
These essential web technologies empower modern web development. With HTML, CSS, and JavaScript, developers can construct stunning visual experiences and intricate applications. By utilizing frameworks such as Node.js and React, developers can create scalable, robust web applications. Furthermore, databases such as MySQL provide a secure way to store user data.
The potential of web technologies is only beginning to be explored. For anyone with ambition and determination, these technologies open up a world of possibilities. In the near future, we will undoubtedly witness even more exciting advancements in web technology.
2. Mastering the Essential Long-Term Web Technologies
The Power of Web Technologies
The world of web technologies is rapidly changing and expanding, often leaving developers and companies struggling to keep up. While this can lead to a frantic race to stay ahead of the curve, there are several web technologies that have proven to be powerful and reliable for the long term. In order to better understand the power that web technologies can provide, it is important to consider the benefits that they offer.
What Are the Benefits of Web Technologies?
One of the main benefits of web technologies is their ability to scale with businesses. From small, independent developers to large corporations with hundreds of employees, web technologies can serve as the foundation for an effective online presence. This means that companies of all sizes are able to use the same tools to create products, services or platforms, even as their businesses grow and evolve.
In addition to scalability, web technologies are also designed to be flexible. With a variety of languages and frameworks available, businesses and developers can choose the best tools to suit their needs. This flexibility allows companies to create products that are tailored to the specific needs of their customers.
What Are the Best Web Technologies?
When it comes to choosing the best web technologies for long-term success, it is essential to think not only about their power, but also their reliability. HTML, CSS, and JavaScript, for example, are often considered the gold standard for web development, providing a robust platform on which to build apps and websites.
Additionally, technologies such as Node.js and React are increasingly popular due to their ability to create powerful and dynamic web experiences. Node.js is a JavaScript-based server and application framework, while React is a JavaScript library for building user interfaces.
Finally, cloud technologies such as Amazon Web Services (AWS) are essential for modern businesses. AWS provides a scalable, secure, and reliable cloud platform for business-critical applications, enabling companies to reduce costs and increase speed while also ensuring business continuity.
It can be intimidating to consider the ever-evolving landscape of web technologies. With the right tools, however, businesses of all sizes can take advantage of the power and reliability that web technologies offer. What web technologies are essential for your business to stay competitive in the digital age?
3. Unleashing the Potential of Your Long-Term Web Technologies Knowledge
Becoming a Master of Long-Term Web Technologies
Nowadays it seems like technology is advancing at such a rapid pace that what worked just yesterday could be obsolete today. How do we prepare ourselves and our businesses for sustainable success in this technological age? Becoming a master of timeless web technologies is the answer.
Identifying the Matter at Hand
With so many exciting new technologies hitting the market, investing in learning the cutting edge can be enticing. With that said, the ever-changing nature of this realm means that learning to effectively harness the cutting-edge tools of today will become outdated tomorrow. But that doesn't mean success in web technology isn't achievable in the long-term—it just means that learning the fundamentals of the timeless web technology is paramount. So what exactly are these "timeless web technologies"?
The most fundamental technologies to understand and master are HTML, CSS, and JavaScript—the three building blocks of the web. HTML (hypertext markup language) is used to define the structure of web pages, CSS (cascading style sheets) is used control the appearance of web pages, and JavaScript is used to create the interactive elements and increase the interactivity with the user. These three technologies are the foundation of any modern website, and mastering them makes one capable of crafting a next-generation experience for users.
Not only does having a firm grasp of these timeless technologies simplify the process of learning future technologies, but it also provides a better base to build from and a more extensive understanding of the issues that arise in development. By taking the time to master the core technologies, one can begin to efficiently reap the rewards of the more advanced ones.
Maximising Benefits of Long-Term Technologies
A solid understanding of the core technologies, however, is just the first step towards success. To truly maximize the benefits, the key lies in leveraging the repository of tools available. Working with frameworks and libraries can decrease production time by giving access to robust collections of pre-built elements which already implement best practices. Using and designing modular components can help replicate features across the web page quickly and maintain consistency.
Finally, having an awareness of upcoming trends can help craft experiences that are always up to date and efficient. Knowing which features to prioritize, which ones to avoid, and which ones will come in the future can be the difference between an ordinary web page and an extraordinary web page.
Ultimately, having mastery of the timeless web technologies can bring substantial value in the long-term. Instead of wasting valuable time and energy in understanding a technology that is just a flash in the pan, one can focus on building features that are most beneficial, meaningful, and likely to remain relevant for a long time. With the right knowledge and tools, one can sail through the ever-changing web development trends and enjoy the steady rewards of timeless technology.
Conclusion
The advancement of web technologies is accelerating at an unprecedented rate, so it can be hard to keep up-to-date and know which ones are worth investing our time into. But that doesn't mean the challenge isn't worth it – whether we're professional developers or creative enthusiasts, having a grasp on the latest and greatest web technologies can put us ahead of the game. So what should we be paying attention to in the long term?
Considering the breakneck pace at which web technology is advancing, it can be difficult to predict which ones are going to be most beneficial for us in the long run. That's why it can be helpful to track the latest developments and recommendations from experienced professionals. Cutting through the morass of information out there can be overwhelming, so a good starting point is to ask yourself: are there particular web technologies in my field of work that can lend themselves towards taking my skillset to the next level?
Taking the initiative to source and use new web technologies is essential for both staying ahead of the competition as well as creating more opportunities. Even if we don't know for certain which ones will give us the most bang for our buck, if we make a conscious effort to continuously upgrade our web know-how, the rewards are bound to come. The best way to stay informed is to follow reliable blogs and news sources that track web technology developments – that way, we'll be ready when it's time to press that refresh button. So why not take a step towards investing in yourself by investing in web technologies today? Who knows, you may be glad you did later on down the line.
F.A.Q.
Q1: What web technologies should I invest in learning for the long-term?
A1: Depending on your field, different web technologies might be most beneficial for you. For general web development and programming, HTML, CSS, and JavaScript are important foundations. For more back-end development, familiarizing yourself with server-side languages such as Python, PHP, and Ruby, as well as frameworks like Django, Laravel, and Rails, can be extremely beneficial. Additionally, learning popular database technologies such as MySQL and SQL Server can come in handy.
Q2: Are any web technologies becoming obsolete?
A2: Yes, some web technologies can become obsolete over time. As an example, Flash was once a widely used technology, but due to security vulnerabilities and its inability to be used on most mobile devices, it is quickly becoming obsolete. It is important to keep up with the latest web technologies and learn which ones are currently in demand.
Q3: What resources can I use to keep up to date with the newest web technologies?
A3: There are a number of great online resources that can be used to stay up-to-date with the latest web technologies. Popular websites such as Stack Overflow, Dev.to, and Reddit contain information on current web technologies and trends, as well as discussions and tutorials. Additionally, attending conferences and reading technical books can be helpful in understanding what web technologies are most in demand.
Q4: Are there any web technologies that are future-proof?
A4: Some web technologies are very likely to remain in demand for the foreseeable future. HTML and CSS are language building blocks and will continue to be used in almost any environment. JavaScript comes with a wide range of frameworks and libraries, making it powerful and useful for both online and mobile development. Backend technologies such as Python and Ruby can also be useful for more robust applications and web APIs.
Q5: How can I find out which web technologies are currently in demand?
A5: Doing research online is the best way to find out which web technologies are currently most popular and in demand. Utilizing websites such as Dice and Indeed can help show which web technologies are attractive to employers. Additionally, reading blog posts and attending web development conferences can give you a better understanding of which web technologies are most relevant. Keeping up with the latest industry news can also help in understanding which web technologies employers are looking for.