Choosing the right web technology for a Point of Sale (POS) application can be an overwhelming decision. How can you ensure you're making the right choice? What web development technology should you be looking towards? Will it have the capability to offer an intuitive user interface? Are there options available that encompass the security and connectivity required for a successful POS experience?
Creating an environment that concentrates on the needs of the customer and a nature user experience is essential for any POS systems. Technology which is designed for the end user needs to be reliable, secure and capable of handling data in an efficient manner. There is an ever increasing need to streamline operations across different departments, this is why investing in a robust web technology for a POS system is so important.
In this article you will learn about the available web technology and frameworks to explore when implementing a POS system. With a carefully planned strategy, you can ensure the optimum level of security and performance when setting up this key business application. We will discuss the features and benefits available from various web technologies, information on their stability and adaptability, and taking into account the compatibility of the systems that need to work together.
We will explore the advantages of customizing existing frameworks to meet the needs of the POS system. We will also look at the benefits and shortcomings of using different web technologies. With some insight into common issues, the available POS solutions and their development capabilities, you can create an effective POS system that meets all the business requirements.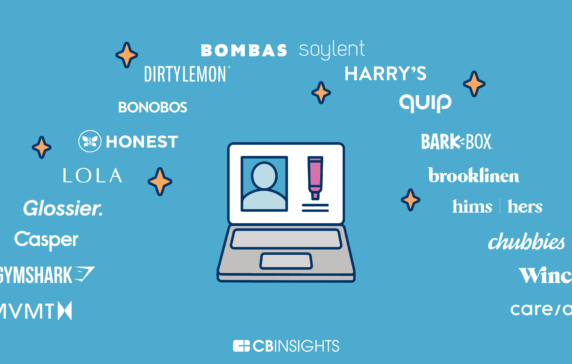 Definitions of Web Technology and Framework for POS Web App
When a business looks to create a Point of Sales (POS) app, it's important to have the right web technology and framework. The technology and framework used can determine the look, feel, and functionality of the app. But what do these terms mean? Let's take a closer look at web technology and framework for POS web apps.
Web Technology refers to the different languages, systems, and tools used to develop a website or an app. It can include programming languages such as HTML, CSS, JavaScript, as well as technologies such as databases, servers, and content management systems (CMS).
Web Framework is a library or set of libraries that helps developers build and maintain websites and apps. These include frameworks for CSS, such as Bootstrap, as well as JavaScript frameworks such as Angular and React. Frameworks can also include other components such as libraries, APIs, and IDEs.
POS Web App is a website or web-based application designed to manage, track, and report back on sales and other customer information. It can be used to manage inventory, process payments, create promotional materials, and anything else related to retail operations.
Using the right web technology and framework for a POS web app is essential to ensure that the app runs smoothly, looks good, and works as expected. It's important to understand the various technologies and frameworks available in order to make the right choice for your business. By familiarizing yourself with the definitions of web technology and framework for POS web apps, you will be able to make an informed decision about what to use.
Make sure all generated words are relevant to the topic.
A Shakespearian Exploration of POS Web App Development Technologies
The Dilemma of Choosing Suitable Technology
A point of sale (POS) web application requires technology that is tailored to its needs. It is necessary to contemplate the best web technology or framework for constructing such an app. To adequately review and compare web technologies and frameworks, one would have to consider a few crucial specifications, including, but not limited to, reliability, budget, user friendliness, scalability, app speed, security, visualization, and quick deployment. 
The Benefits of Using Suitable Technologies
An appropriately chosen web technology or framework can provide many benefits to the progress of POS web app development. When in the right hands, these sought-after tools quickly enable developers to engineer a seamless user experience with a robust, secure, and reliable POS system. Also, these solutions afford the possibility to quickly implement improvements, without having to shift massive amounts of legacy code, increasing the agility of the web application in the process. In addition, a well-integrated technology can present the user with detailed visualizations of the data, enabling the user to quickly and conveniently identify and react to changes or trends in the business. 
Types of Web Technologies for POS Web App
When selecting a suitable technology, the web app developer would usually have to pick a language like HTML, PHP, JavaScript, Ruby, or Python, which each offer different frameworks like React, AngularJS, or Ruby on Rails. For a user-friendly, secure, and reliable POS web application, Ruby on Rails is one of the best choices. It provides a comprehensive web application framework that allows the developer to rapidly prototype, develop, and launch an application. Ruby on Rails also offers a plethora of readymade plugins and functions, many of which facilitate the security and reliability of the application.
The Advantages of Ruby on Rails for POS App Development
Ruby on Rails is particularly well-suited for creating POS web applications, as it is easy to scale the application with the help of available plugins. One can also take advantage of features like a domain-specific language (DSL) to make web programming simpler and secure, as the source code is automatically filtered. Moreover, its object-relational mapping (ORM) library can easily help to modify the web application's database, easing the burdens of developers. Moreover, the Ruby on Rails framework is known for its speedy deployment times, giving developers the freedom and confidence to deploy the application quickly.
Conclusion
The choice of web technologies or frameworks for POS web applications must be made with consideration to the current needs of the project. With the amount of flexibility these technologies provide, it is possible to select an appropriate solution that offers satisfactory performance. Ruby on Rails is one of the best options for POS web applications, as its features, like ORM, DSL, and scalability, provide a reliable and secure platform for creating a satisfactory user experience.
6 Steps to Nailing the Perfect POS Web App Using Modern Web Technologies
Introducing modern web technologies to create a powerful POS Web App
In the age of digital transformation, more and more businesses are turning to modern web technologies to create POS web applications. However, without the right understanding of the best practices, building a powerful and efficient POS web app can be a struggle. What are the 6 steps to creating perfect POS web apps that businesses can implement to optimize their digitalization process?
Defining the Goals and Objectives of the POS Web App
The first step to developing a successful POS web app is to define the goals and objectives of the project. This is crucial to ensure that all the necessary components, tools and features are taken into consideration when designing the app. A few essential objectives of a good POS web app are to accurately enter payments, generate detailed sales reports, and improve customer service.
Choosing the Ideal Platform for the Application
When it comes to choosing the best platform for any web application, the cloud is always the safest and most reliable option. Cloud-based platforms provide scalability and remote access, enabling businesses to manage their POS application from anywhere. Additionally, there are a range of versatile tools and platforms that business owners can use to easily develop and maintain their own custom POS applications.
Choosing the Right Design Strategies
User experience and design form the basis of any successful POS web app. It is important to ensure that the app is easy to use and navigate, and provides users will all the functionality they require. To achieve this, web developers can turn to modern and creative approaches such as Responsive Design and Single Page Application, that will not only make the application perform faster, but also create an intuitive user experience.
Selecting the Relevant Technologies
Choosing the right technology stack is critical to achieving a functionally complete POS web app. This includes aspects related to front-end development, such as JavaScript, HTML, and CSS, as well as back-end programming languages such as Java and Python. In addition to these, business owners must also consider data storage solutions such as SQL databases and NoSQL databases.
Selecting the Quality of Service and Security
Quality of service and security are two of the most important considerations when building a POS web app. As the application will be handling customer data and payments, businesses must ensure that the app has the necessary encryption procedures, authentication measures, and advanced security protocols in place. As for quality of service, businesses must make sure that the application can handle peak load times, and provide users with a seamless experience.
Measuring Performance
Finally, it is important to measure the performance of the POS web app, and use it to track the success of the implementation project. This entails using analytic tools to understand user engagement, customer satisfaction, and overall response from the app. This will enable businesses to tweak and troubleshoot the application in accordance to the feedback from their customers, and continuously optimize their POS web app to achieve desired results.
Demystifying the Complexities of Picking the Right Web Framework for Your POS App
Exploring Superficial Differences
As a POS app development specialist, selecting the right web framework for a point-of-sale application can feel like navigating a never-ending minefield. What's the best choice? Should you go for a classic choice like React Native or opt for something new such as Python-Django? Are there criteria that make one solution better than the other for a POS application?
Honing in on Relevant Considerations
The answer to these questions lies in weighing the differences between web technologies based on relevant considerations for a POS program. Working with an experienced development team is a sure-fire way to approach the decision-making process without missteps. That said, a POS team should consider these two key factors:
The first is the specific features and operations needed for the POS app. For instance, if the POS web app uses advanced technology such as artificial intelligence (AI) or machine learning (ML), this will affect which web framework delivers the best results. Secondly, a team should evaluate the level of scalability required. Predominant web technologies such as React Native come with a broad set of predefined features, making them suitable for applications that require a lot of customization.
Recognizing the Advantages of Each Web Framework
Your team should also inspect the actual code behind each web technology for its ability to provide a smooth user experience. A great web framework offers speed, precision, and fast implementation. Python-Django, for example, is known to offer a streamlined and efficient development process. On the other hand, React Native is popular for its reusability and delivers native experiences for both iOS and Android, simplifying development processes.
Ideally, choosing the right web framework should involve recognizing the benefits of each one and comparing them with the specific requirements of a POS application. Since certain web technologies prioritize different aspects of development, making an informed decision is integral to the success of any POS project.
Conclusion
When it comes to developing a point-of-sale web application, the question of which technology to choose perplexes many developers. With so many web technologies out there, it can be difficult to determine which one will be the strongest, most reliable choice. After careful consideration, it is our opinion that the best technology to use is a combination of multiple technologies.
A POS web application should be built with a reliable front-end framework like React or Vue.js, as this will provide developers the ability to easily create an efficient user interface (UI) with minimal effort. Developing the back-end, however, should rely upon a powerful language like Python or Java, as these languages have robust libraries that can provide maximum performance with comprehensive scalability.
The combination of effective web technologies is always the best approach for developing a POS web application. But how do we decide which combination is the right one for a particular project? This decision must be based on the needs of the application, as well as taking into account the type of industry the application is being built for. As the usage of web technologies is constantly evolving, it is important to stay up-to-date on the most recent developments.
With that in mind, we highly recommend keeping up with our blog as we regularly post content related to the best web technologies and frameworks for POS web apps. We always strive to deliver the latest and most reliable information, so make sure to follow us and check in on new releases. What kind of web technology will you be using for your next POS web application?
F.A.Q.
Q1. What is the best web technology for a POS web app?
A1. HTML, CSS, JavaScript, and React are some of the most popular web technologies used to develop a POS web app. React is gaining in popularity for its comprehensive library of components for user interface design. Additionally, frameworks such as Angular and Vue are gaining traction due to their speed and scalability.
Q2. What benefits will React bring to a POS web app?
A2. React offers many advantages to a POS web app, as it is a component-based framework. Components present within the library can be reused for the development process, which makes the app reliable and customizable. Additionally, React enhances the performance of the web app by utilizing the Virtual DOM.
Q3. How difficult is it to learn and use React?
A3. React is considered relatively an easy language to learn. It is well-documented and beginner-friendly when building web apps. Additionally, React provides great tools such as React DevTools which help developers debug their coding.
Q4. What are key considerations when using React for a POS web app?
A4. Key considerations to bear in mind when developing a POS web app with React are cost, scalability, security, user experience, and code maintenance. Additionally, developers must ensure the React components they use are well tested and suitable for the web app.
Q5. What other technologies can be used alongside React for a POS web app?
A5. Node.js is another popular technology used for back-end development and can be operated together with React. Additionally, databases such as MongoDB or MySQL are necessary for handling and storing data. Other supporting technologies such as HTML, CSS, and JavaScript may also be needed to provide the best user experience.