The Internet has revolutionized how people access information and communicate with each other. In the past couple of decades, web applications have been widely used to bring these services to millions of users worldwide. But as technology continues to advance, people often wonder: What will replace web applications in the future?
The development of new web technologies such as HTML5 and CSS3 has allowed web developers to create more immersive experiences on the web. However, there are still many challenges that web applications must overcome in order to keep up with the demands of modern users. Reports by the World Wide Web Foundation have highlighted a number of issues, including the need for faster loading times and better security measures, that need to be addressed in order for web applications to remain viable options in the future.
In this article, you will learn about the potential solutions to these challenges and how they could be used to create a richer and more secure online experience. This article will also look at the role of emerging technologies such as virtual reality and artificial intelligence in replacing web applications in the future. By examining the current state of web application development and exploring the potential of these new technologies, this article will provide an in-depth look at the future of web applications and what could be in store for the modern user.
Finally, the article will provide a comprehensive look at the implications that these changes could have on web developers in the future. With a closer look at the current trends and technologies, web developers will be able to gain insight into the possible directions for future development and understand the need for continued innovation. By the end of the article, readers will have a better understanding of what could be the new standard for delivering services online and how it could shape the future of web applications.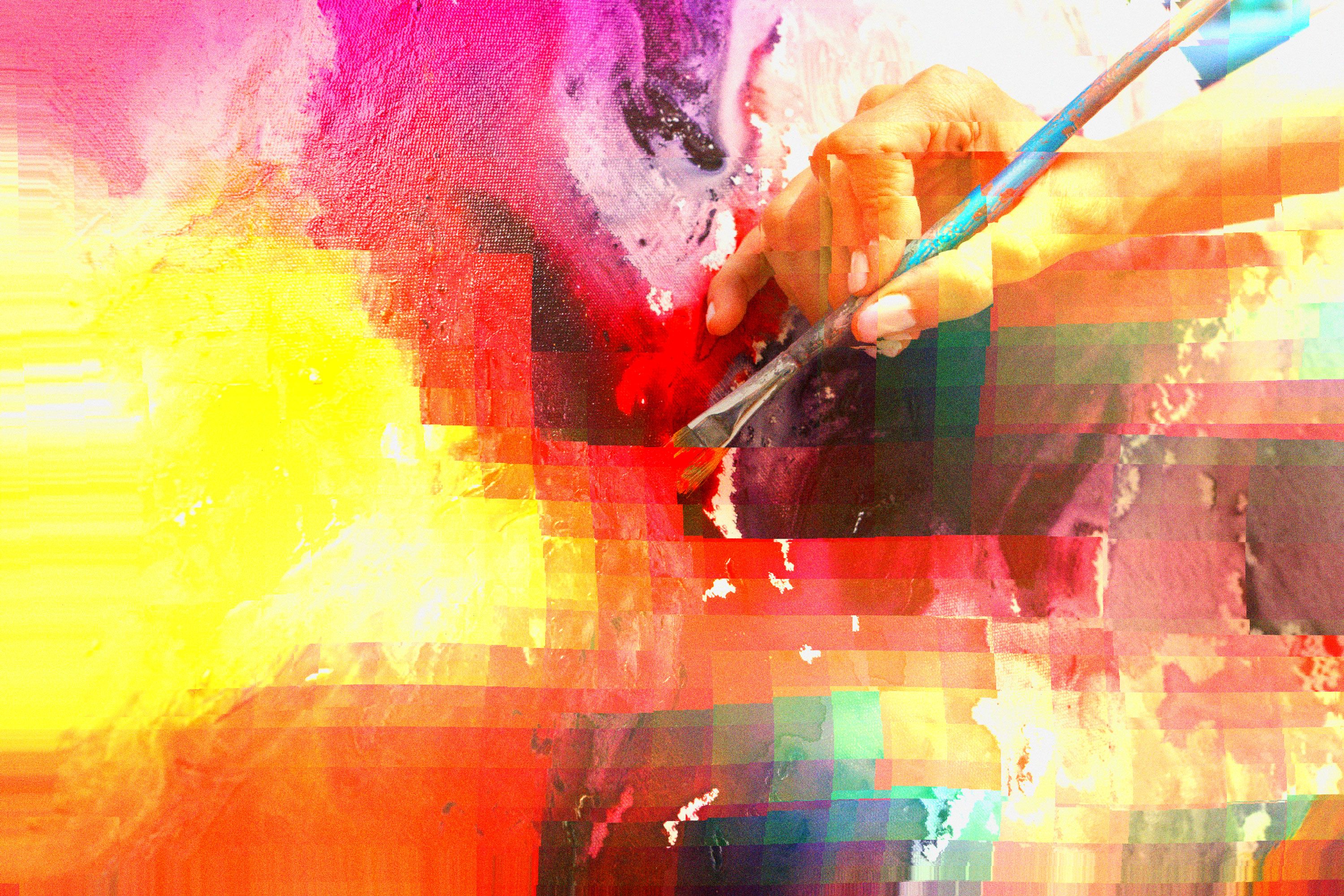 Defining the Future of Web Apps
The future of web applications may be uncertain, but the technology is ever-changing. With the advancement of technology, web apps face stiff competition from other types of applications. Whether they are replaced or evolve into something else is yet to be seen. Nevertheless, there are some key definitions that help to better understand the concept of a web application.
Web Apps: Web apps are software applications that are hosted on a web server and accessed via a web browser. There are many different types of web apps, including online banking, online stores, entertainment and medical sites. In order for an application to be classified a web app, it must interact with the server, and the user must be able to view and manipulate the output.
Cloud Computing: Cloud computing is a term used to describe the delivery of hosted computing services over the internet. This includes the delivery of shared computing resources such as application software, hardware and services. Cloud computing enables scalability and flexibility of web applications, allowing them to be expanded and customized for specific needs.
Software-as-a-Service (SAA): SaaS is a software licensing and delivery model, in which software is licensed on a subscription basis and is centrally hosted. This model eliminates the need for users to install and maintain complex software and hardware infrastructure. Web apps are often delivered as a SaaS, and are available on the web and via mobile devices.
Software Platform: A software platform is a combination of hardware and software applications that allows users to create and run web apps without the need to install and maintain multiple components. These components, such as application frameworks, databases, user interfaces and web servers, are often provided by the software platform.
Application Programming Interfaces (APIs): An application programming interface (API) is a set of routines, protocols and tools that enable two or more software applications to access each other's data and functions. APIs can be used by web developers to create simple yet powerful web applications that draw data from multiple sources, thus leveraging the power of the cloud.
As technology continues to advance, it may be difficult to accurately predict what will replace web apps in the future. However, with a clearer understanding of the technology behind web applications, developers and users can be better prepared for the changes that lie ahead.
Web Apps: A Glimpse in the Future
Web Apps: A Glimpse Into the Future
Exploring the Evolution of Web Apps
As technology advances, the Internet is infused with innovations that continually alter how we communicate and use applications. Web apps have been paving the way for more efficient and interactive web experiences for almost a decade and show no signs of slowing down. By allowing data to be stored and transmitted between users and their web browsers, web apps offer a multitude of services, from providing quick access to information, to allowing users to perform entire tasks without ever leaving a page. As the future looms, we can look forward to the current capabilities of web apps becoming ever more powerful as developers make use of the latest technologies and trends.
The Possibilities of Progessive Web Apps
At the heart of web app development lies a driving goal: to ensure users gain access to the informaton they need faster and with a better overall experience. With this goal in mind, developers have been working towards creating Progressive Web Apps, or PWAs. Basically, PWAs are web-based applications with advanced features that allow them to run smoothly, without interruption, regardless of the user's internet connection. Most notably, they allow for users to gain access to their most important services without ever having to download a specific software application. Such features will make it easier for users to access the information required while obtaining a better overall experience on the web.
Emerging Technologies Will Enable Efficiency
Digital technology is advancing rapidly, pushing the boundaries of what web apps can do and the speed at which they can do it. Web developers, ready to leverage the new capabilities yielded by such technologies, face a wealth of options to make web apps more efficient than ever before. Technologies such as blockchain, artificial intelligence, and machine learning promise to enhance web apps in ways previously unimagined.
Modernizing the User Interface for Greater Usability
Along with efficient underlying technologies, web developers are also turning to advancements in user interface design to provide an optimum user experience. Mobile-first design is at the top of this list and is helping developers to customize web apps to meet the different needs of a variety of current and future platforms. New frameworks such as React, Angular, and Vue are also paving the way for the development of more efficient, faster-loading, and more interactive web apps.
Finally, efforts are also being made to use natural language processing to make web apps more natural and "human" in their interactions with users. This technology will enable web apps to locate and extract data from user conversation, allowing users to easily obtain information they need.
The Tools of the Future
Progressive Web Apps (PWAs)
Blockchain
Artificial Intelligence
Machine Learning
Mobile-first Design
React, Angular, and Vue
Natural Language Processing
To stay ahead of the competition, web applications must continually evolve in order to provide the best choices for web-based services. Web apps of the future will provide more efficiency, more effectiveness, and better user experiences than ever before. As technologies such as blockchain, machine learning, and natural language processing continue to mature, web developers will be able to build applications that are faster, more secure, and more intelligent than ever before. As many of these capabilities are implemented across various platforms, it seems that the future of web apps is ever brighter.
Can the Rise of AI Spell the End of Web Apps?
Artificial Intelligence: The Next Wave of App Development?
The concept of web applications has been around since the early days of the internet, and its combination of portability, ever-evolving capabilities, and accessibility have made it a cornerstone of many businesses today. But could the rise of Artificial Intelligence (AI) signal a new era of application development and spell the end of web applications?
Thought-provoking question: How far can AI-driven development solutions go in replacing the use of web applications?
AI-driven development solutions leverage the power of artificial intelligence to enable new, more efficient ways for businesses to develop applications. AI can quickly and accurately analyze large amounts of data, allowing developers to identify key trends for informing application design decisions. AI can also provide high-level recommendations for scalability and optimization that would be more difficult to attain with traditional web applications.
Enhancing Possibilities with AI-driven Solutions
The use of AI in application development has the potential to significantly enhance possibilities for businesses. By leveraging the power of AI, businesses can design effective dialogue systems, robotic process automation systems, and natural language processing systems. These solutions offer vast potential for enterprises, allowing them the ability to automate mundane tasks, improve customer service, and quickly identify potential problems for faster resolution.
AI-driven solutions are also more reliable and secure than traditional web apps. AI-driven solutions are powered by powerful algorithms that can alert developers to potential vulnerabilities and even block malicious actors before they can strike. This added layer of security can help protect businesses from cyber threats and keep valuable data safe.
Reducing Costs and Simplifying Solutions
When it comes to cost savings and simplified solutions, AI-driven applications can play a role. AI-driven solutions can reduce the need for certain kinds of hardware while increasing efficiency and scalability without draining resources. By relying on AI-driven development, businesses can spend less time on development, leaving more time to focus on more important tasks such as business planning, customer service, and marketing.
AI-driven development solutions also offer key advantages over traditional web applications in terms of speed and scalability. AI-powered systems can quickly and accurately process large amounts of data in a fraction of the time it would take to build a traditional web app. This can lead to improved performance and reduced costs.
The rise of AI-driven development offers many potential benefits, but it remains to be seen if these new solutions will be able to completely replace web applications. Nevertheless, AI-driven development solutions certainly have a role to play in the future of application development and could be a valuable tool for businesses who are looking to enhance their capabilities and reduce costs.
What's Next After Web Apps: A Roadmap to the Future
What Can We Expect From the Post-Web App Future?
The future of web apps may be uncertain, but there is no doubt that the technology behind them will continue to evolve. Web applications have allowed developers to create complex and expansive applications over the internet in ways that were not possible before. But what will the post-web app future look like?
Though that question is difficult to answer, there are a few key themes that are emerging. The first is that there will be a stronger focus on mobile-first development. Mobile devices are quickly becoming the primary way that people access the internet, and developers will need to account for this by creating web applications that are optimized for mobile devices.
Another trend is the increasing focus on web solutions that offer more dynamic, interactive experiences. There is a growing need for applications that can be customized and adapted to different use cases or user preferences. Gone are the days of static, web-based applications. Instead, developers must be able to create applications that can easily be tailored to a variety of audiences, devices, and operating systems.
The Challenges of Streamlining Development in the Post-Web App World
The challenges of building web applications for a post-web app world are much more complex than those of the past. For one, applications must be built in more than one language, as different platforms often have different requirements for code and design. This can create a lot of complexity for a developer, and it can be difficult to manage all of the different requirements.
In addition, developers must be able to create applications that can work across multiple devices and operating systems. This means that they must be able to create applications that are responsive and can work effectively on multiple screen sizes and in different environments. The challenge then becomes creating applications that are optimized for each platform while also making sure that the design and functionality remain consistent across the board.
The Promise of Unified Development and Multi-platform Solutions
One of the most promising solutions that is emerging to help streamline development in the post-web app world is the concept of unified development. This approach revolves around creating applications that are designed to work across all platforms, and it eliminates the need for developers to create unique executable code for each platform. With unified development, it is possible to create cohesive applications that can run seamlessly on any environment.
In addition, there is also the promise of multi-platform solutions, which allow developers to create applications that can work seamlessly across mobile, desktop, and web. The goal of this approach is to make web application development easier and more efficient, while also allowing developers to focus more on the user experience and less on the technical details.
The post-web app future is a rapidly changing landscape, and it is clear that the technology behind web applications will continue to evolve. Although there are still many unknowns, the trend towards mobile-first development, dynamic and interactive experiences, unified development, and multi-platform solutions are signs that web applications are becoming increasingly sophisticated and capable.
Conclusion
It's impossible to know for certain what will come to replace web apps in the future, but the possibilities are both exciting and intriguing. Will we all eventually migrate to a virtual reality-based system? Will the classic web app be replaced with something much more cutting-edge and innovative? It's hard to say. With so many new technologies and advancements springing up every day, it's likely that the future of web apps won't look anything like the present.
One can only speculate what will be taking the place of web applications over the next few years. But if the past is any indication, it's likely that it will be something groundbreaking and revolutionary. To be kept abreast of the developments that will shape the future of web applications, readers are encouraged to follow this blog. Here they can learn about the latest news and find out about exciting releases due to come out in the near future.
It's an exciting time to be part of the web development community, as no one can predict with any degree of certainty the impact that technology will have on web apps. Will there be a complete overhaul of the existing systems? Or will we see an entirely new way of creating and utilizing web apps? As we watch the future unfold, we can only wait to see what the future holds.
F.A.Q.
Q1: Will we still use web apps in the future?
A1: Web apps are not likely to become obsolete in the near future. It is possible that they may be replaced by a newer and more efficient technology, but they will continue to be widely used in many applications.
Q2: How will web apps be improved?
A2: New technologies such as artificial intelligence, machine learning, and natural language processing will likely be used in the development of web apps to make them more user-friendly, secure, and efficient. Additionally, web apps may be enhanced with the use of augmented reality and virtual reality features.
Q3: What technologies could replace web apps?
A3: Cryptocurrency, blockchain, and distributed ledgers are all technologies that could potentially replace web apps in the future. Additionally, artificial intelligence, augmented reality, virtual reality, and machine learning could be used to develop new applications.
Q4: What are the advantages of new technologies?
A4: New technologies can offer many benefits, such as increased efficiency, better security, and improved user experiences. Additionally, they could provide easier access to data and enable more personalized services.
Q5: What will be the challenges of adapting to new technologies?
A5: Companies may face challenges in training employees to use new technologies, as well as integrating the technologies into existing systems and processes. Additionally, the high cost of these technologies can be a barrier to adoption.